Summer Youth Theater shows begin tonight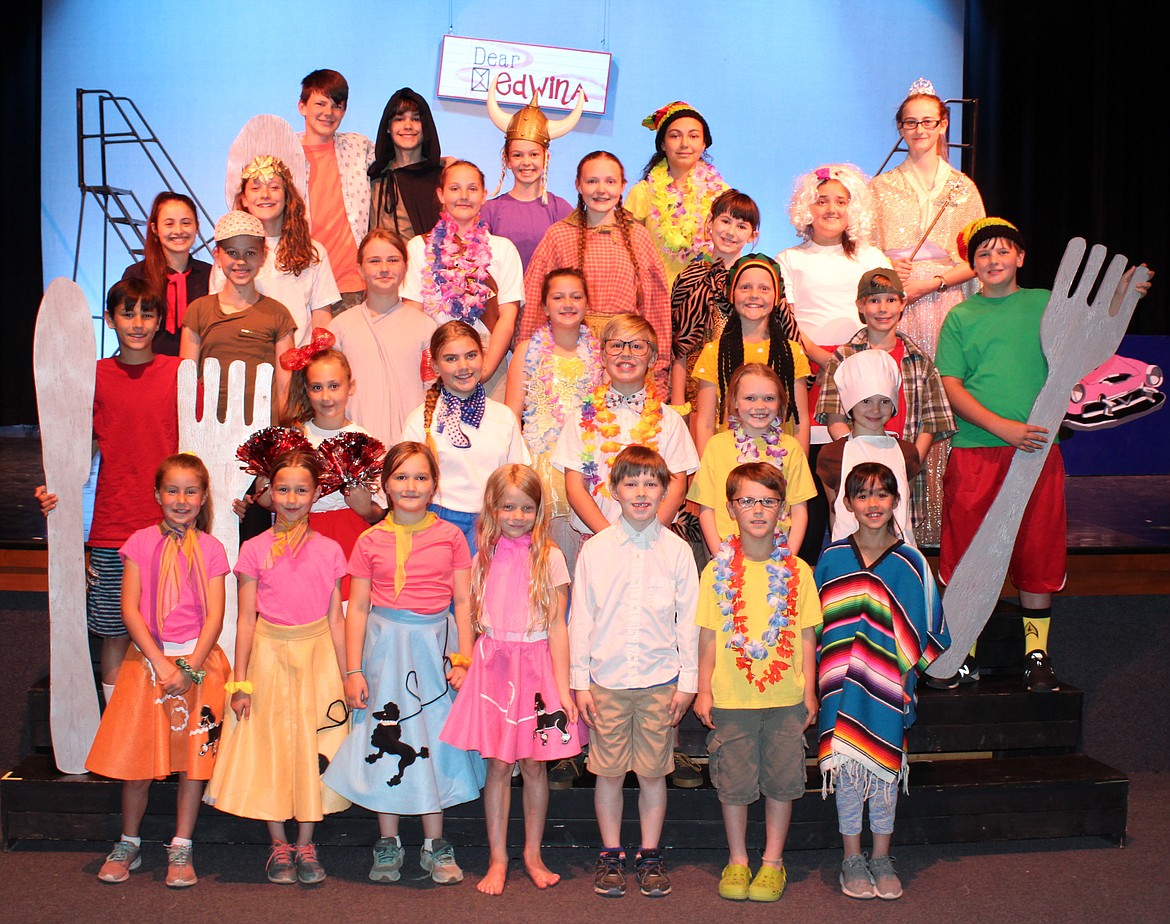 Courtesy photo The Summer Youth Theater will be performing two shows for the price of one — "Dear Edwina Jr." and "Grease." Performances begin tonight at 6 in Becker Auditorium at Bonners Ferry High School.
Here's some local entertainment you're not going to want to miss! Bonners Ferry Summer Youth Theater will be presenting two fabulous shows for the price of one!
"Dear Edwina Jr." will be performed by our communities younger cast. This one-hour musical by Zina Goldrich and Marcy Heisler takes place in the town of Paw Paw, Michigan. Sweet young Edwina Spoonapple discovers and utilizes her unique talents by giving much needed advice to neighborhood kids in the form of song and dance. All the while, Scott Kunkle is trying to capture Edwina's attention and win over her love. A musical that will capture our hearts and remind us all of the joys and pains of growing up.
The older student performers, along with a few favorite alumni, will present a special musical review of the well known and loved "Grease." Set in the 1950s, Grease focuses on the older end of growing up as it follows the friendships, romances, and escapades of high school teens. This musical review will feature some of your favorite songs such as "We Go Together", "Born to Hand Jive", and, of course, "Grease Lightning" and more.
The many hours the kids have put in learning music, dancing and acting will be well worth your time. Make your summer even better by adding these wonderful shows to your plans!
Performances will be held in the Becker Auditorium at Bonners Ferry High School with evening shows at 6 p.m. on July 18, 19, and 20, as well as a matinee at 1 p.m. on July 20. Tickets are $10 for adults, $6 for students and seniors, and age three and under are free. Tickets may also be purchased at the door, but only tickets purchased in advance come with the coupon.
---