New plumbing company in Boundary County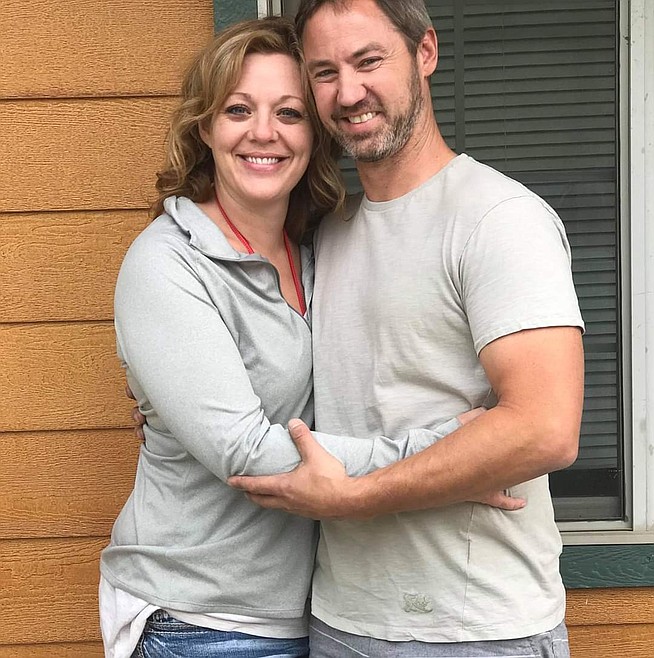 Charli and Lucas Turner, above, and Mike and Liz DesRosiers look forward to offering quality plumbing services to the community along with the secondary business, PipeWorks, an industrial home and office decor enterprise.
Courtesy photos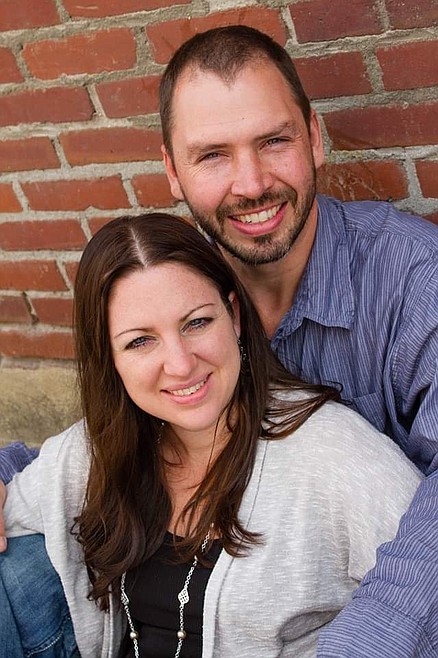 COURTESY PHOTO Partners with the Turners, Mike and Liz DesRosiers are happy to be a part of the new business venture, and in being a part of a team dedicated to providing expert plumbing service.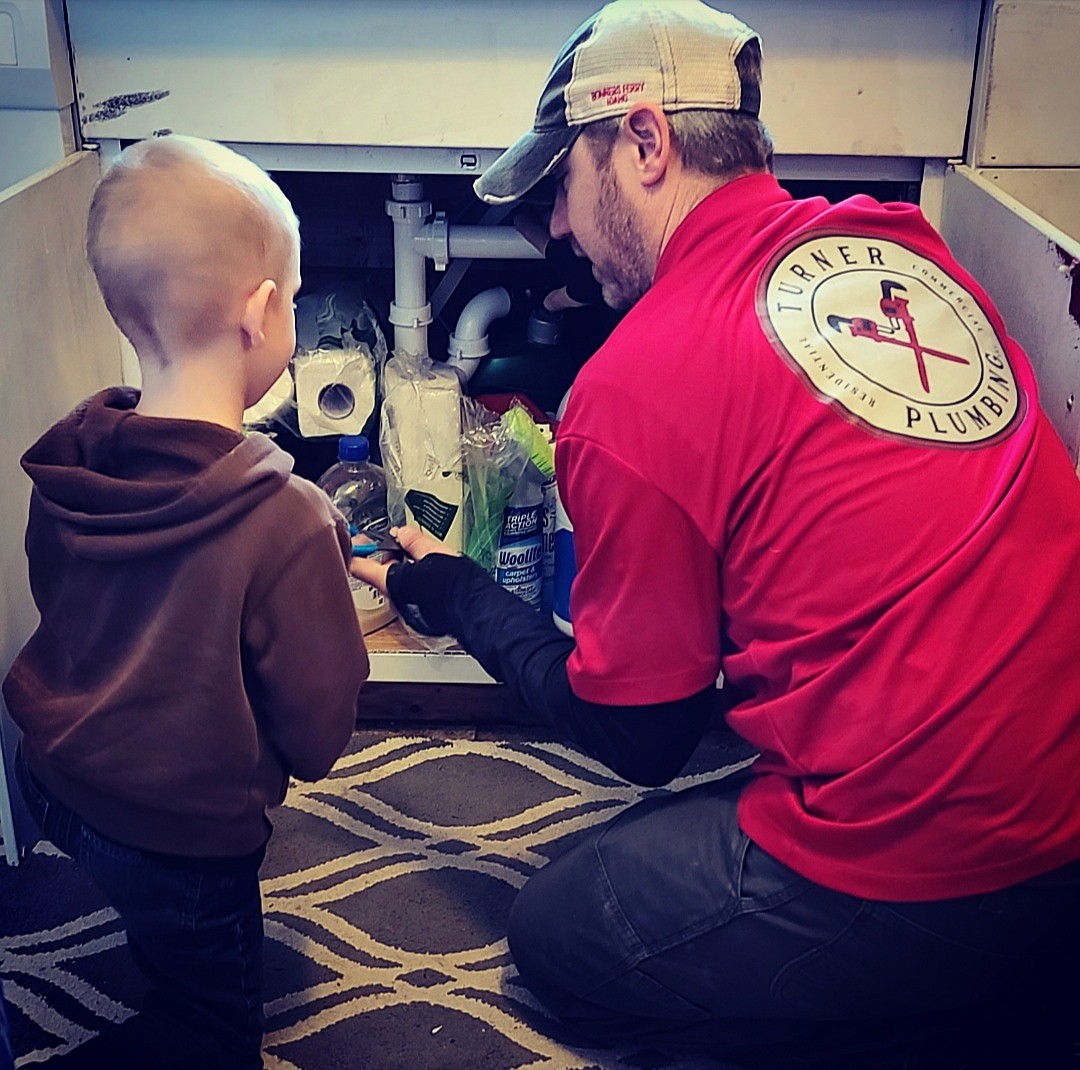 COURTESY PHOTO Lucas Turner and Xander DesRosiers, Mike and Liz DesRosiers youngest son.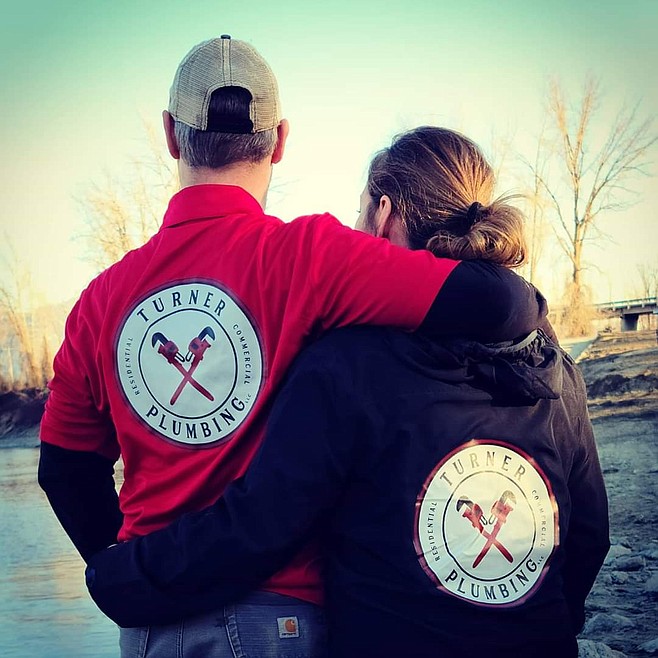 COURTESY PHOTO Charli and Lucas Turner, part owners of the two businesses are excited to be new business entrepreneurs.
Previous
Next
by
TONIA BROOKS
Staff Writer
|
April 9, 2020 1:00 AM
Turners, DesRosiers launch Turner Plumbing LLC
Turner Plumbing LLC was launched in March of 2020 and has goals of becoming a Boundary County fixture.
A partnership including Lucas and Charli Turner and good friends, Mike and Liz DesRosiers, the group plan to offer superior plumbing services that are available to both residential and commercial customers, 24 hours a day and seven days a week.
New construction, remodels, seasonal services, winterization, water heater service, drain cleaning, sewer camera/slip inspections and gas piping work are just some of the work that Turner Plumbing LLC can provide.
Lucas Turner, originally from Fargo, N.D., has lived in the Boundary County area, off and on, since 1998, has been a professional plumber for 15 years. Charli Turner, a 1996 Bonners Ferry High School graduate, and Lucas were married in 2018.
Mike DesRosiers, a 1997 Bonners Ferry High School graduate, married wife Liz DesRosiers in 2004. Mike DesRosiers has a history of working in the timber industry and more recently as a machinist in North Dakota. The DesRosiers are excited with the launch of the new plumbing company.
Both sets of partners were looking to build a business in order to spend more time with their families and give back to the community.
"We look forward to being one of those hometown businesses that is involved in helping kids with athletics, robotics, choir, 4-H and so on," said Charli Turner. "We want to be a business that is there to help the community when a need arises."
The group has a plan to offer safe services given the COVID-19 precautions.
"We are currently working to be able to provide service through this crazy difficult time of COVID-19," said Charli Turner. "We continually sanitize equipment, and we have masks and gloves and sanitizer for our plumbers and the guys have been practicing all of the recommended social distancing."
The Turner Plumbing, LLC partnership has proven to be a skilled and professional mix of talents for the plumbing-based business. In addition to the plumbing services company, the group has started a secondary company called PipeWorks LLC.
"PipeWorks creates and produces industrial décor for the home and office," said Charli Turner. "We make lamps, shelves, fixtures, furniture, custom items and more from black iron and copper pipe and fittings."
The inspiration for a second business grew from the realization of the partners' abilities and creative skills.
"We loved how we could use Lucas' plumbing skills, mixed with Liz and Mike's construction skills and my eye for creative décor," said Charli Turner. "We have set a goal for a grand opening for PipeWorks for the beginning of this summer."
The new business partners also have a plan to help those community members who may be struggling with plumbing needs at this time.
"We plan on helping out our military veterans and seniors with a 10 percent discount any time," said Charli Turner. "We also will be looking for creative ways to help out the needy in our area. We understand that there are a lot of people in our community struggling right now. We will be holding a monthly drawing for free services to help someone in need. If you need help or if there is someone on your heart who could use our help please reach out to Turner Plumbing."
Turner Plumbing LLC may be contacted at 208-610-7538; on the web at turnerplumbingni.com; via Facebook page at Turner Plumbing LLC; or by email at contact@turnerplumbingni.com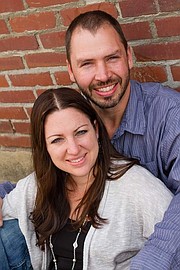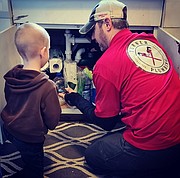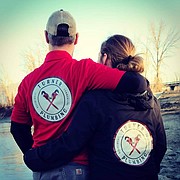 Recent Headlines
---