From the Archives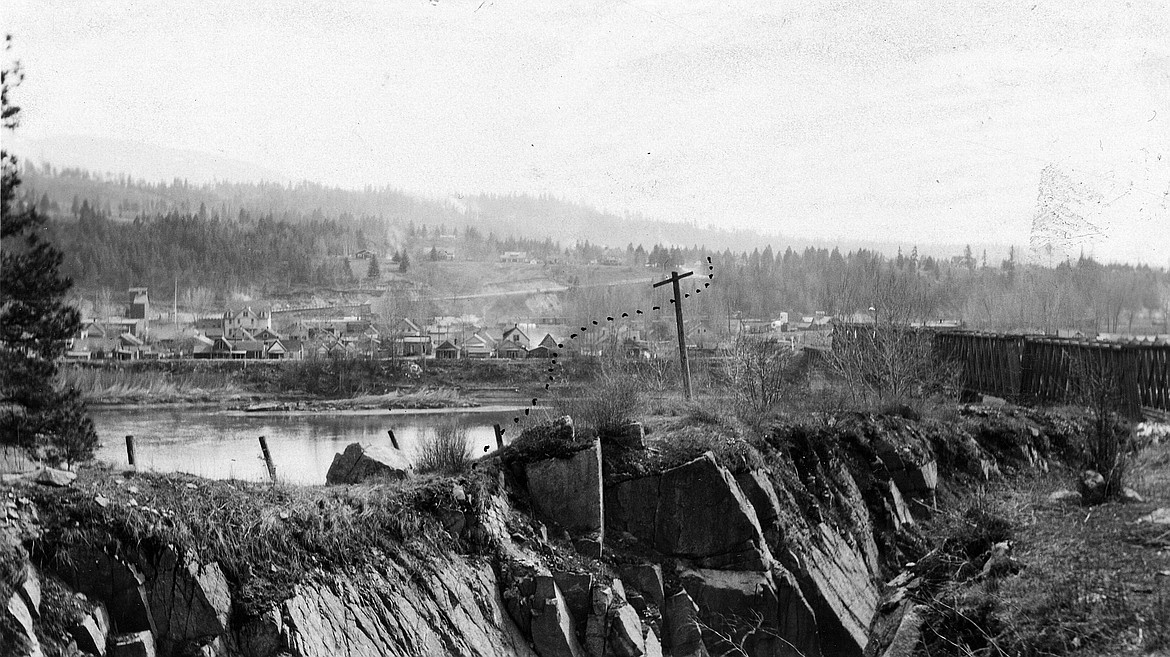 |
January 30, 2020 1:00 AM
The Idaho Transportation Department had proposed a new route for Highway 95 by 1926. This photo (with the dotted line) shows the route it would have taken from the South Bench (bypassing Mahoney Hill), through Bonners Ferry on Second Street, and across the Kootenai River just east of the Spokane International Railroad bridge.
Note on the left of the photo is the Bonners Ferry Grain & Milling Co. built by Ralph Clapp in 1924; it became the Kootenai Valley Grain Co. and no longer stands.
Also note the first public school, which was built in 1894. At the time of this photo it was being used as the Boundary County Courthouse.
• • •
Your Boundary County Historical Society and Museum, 7229 Main, Bonners Ferry, Idaho sponsors this column. Come visit the Museum! Museum Winter Hours are Friday and Saturday, 10 a.m. to 4 p.m.
Visit the website at www.boundarycounty museum.org or the Museum's Facebook Page for historical photos and stories, and to see upcoming events. Or we can be reached at doyouremember@meadowcrk.com or telephone 208-267-7720.
---