Fontenot defeats Franke in BCTA Singles Championship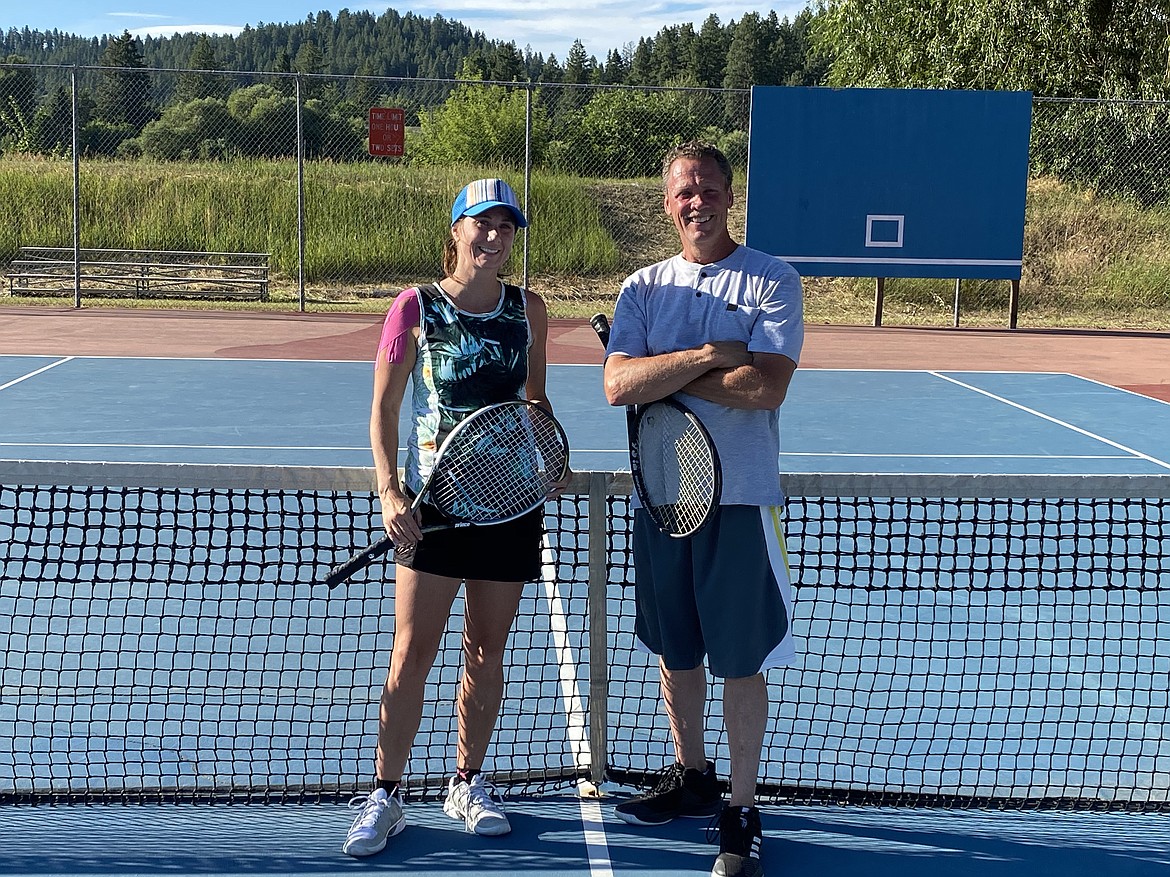 Boundary County Tennis Association singles championship finalists Cynthia Franke and Scott Fontenot pose for a photo.
(Courtesy photo)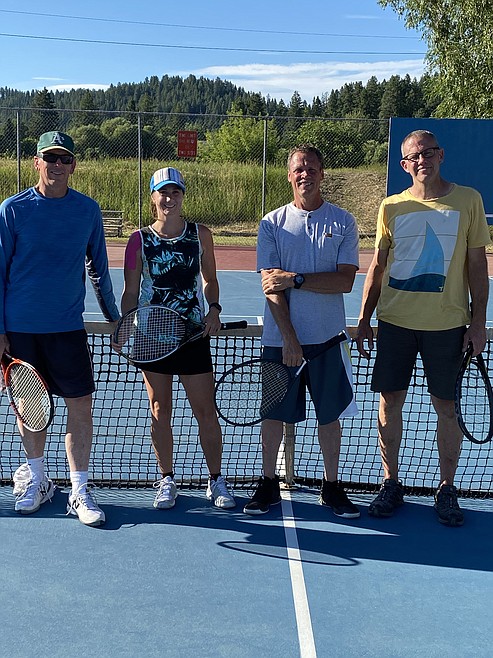 Boundary County Tennis Association singles championship semifinalists John Beck, Cynthia Franke, Scott Fontenot and Francis Danielek pose for a photo.
(Courtesy photo)
Previous
Next
On July 18, the Boundary County Tennis Association held its annual Singles Championship. Eleven players survived 10 rounds of play that started at 7:30 in the morning and finished just a bit before 6 in the evening. The format was round robin with every player playing each other, with the top four players making the semifinals. Players played a five-game format with their total games won being their point totals.
After the preliminary round, Cynthia Franke and Francis Danielek were tied with 36 wins. Having won the head-to-head between them, Cynthia received the top spot for the semifinals. Close behind were Scott Fontenot and John Beck. Debbie Pauls played some great tennis and fell just short of the last semifinal spot.
In the first semifinal, Franke defeated Beck and in the second semifinal, Fontenot defeated Danielek. The final between Franke and Fontenot was back and forth with Fontenot winning in a tie-breaker. It was a great day of tennis but the consensus among the players and fans was that next year we make it a multiple-day affair, as playing 50 games in one day can be quite taxing on the body.
In addition to great tennis, Rory Helms once again provided some great barbecue cooking and fans and players were treated to delicious snacks and treats throughout the tournament.
The next tournament is the Don James Memorial Doubles Tournament which will take place tentatively on Aug. 22. Fall league will start the following week and anyone interested in playing should contact Roger Alexander at 208-290-6808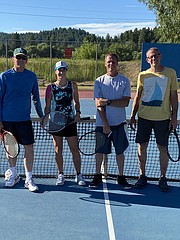 ---