How ya doing these days?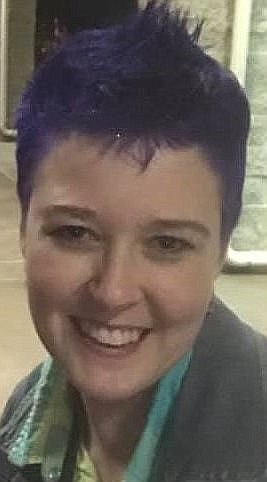 Nancy Croll Guest Opinion
Whew! It's been a just over a month since Idaho's "first phase" of reopening occurred. At this point in time, most businesses are back open, and on normal or almost-normal hours. Some still require provisions, such as masks and limited capacity, but as a whole, things are getting moving again.
So, how are we doing? How are small businesses coping with the jump back into new normal? We'd like to give you a snapshot.
The general consensus from chamber member business owners is "We're OK!" Business could be better, but it could be worse, too. Many business owners reported that the month of May felt more like March than May, but it was still a blessing to be open again.
However, the first month of renewed revenue didn't come without problems. Some businesses are having challenges due to the limited capacity. Others are having supply issues, from not getting food deliveries to missing orders of shopping bags. Inventory in most stores is not where it normally is at the beginning of summer, and most owners are not sure when it's going to level off.
James Carr, owner of Bonners Ferry Pupuseria, said "I think businesses' main problem is uncertainty." Businesses have had no idea what to expect. Even the local resale stores — who expected to get inundated immediately after opening with stuff from people's quarantine clean-outs — are having trouble keeping a normal supply line right now. Uncertainty is par for the course for a business owner, but 2020 has been a whole new level …
Many businesses lost employees during the shutdown, and many are yet to receive their government help, in whatever form that may come. The Canadian border being closed also puts a large damper on summer tourism. Things are definitely not as they should be yet. But, Bonners Ferry always brings a silver lining.
According to most Chamber business owners, community support has been stellar. Rob Beck at Beck's Furniture reports, "The community is fantastic and has been supporting us every day. We are extremely busy." So busy, in fact, that they are in need of some good employees to help out. Other businesses have also stated that they are hiring, and have been blown away by the encouraging response to the Support Local Gems initiative. Businesses are growing, prospering, and creating jobs daily for the community. It's a beautiful symbiotic relationship.
It is true that small businesses are not out of the woods yet, and have a lot of catching up to do. Summer is not going to be easy for many businesses. But, things are looking up.
With the continued support from this amazing microcosm of unity called Boundary County, it's easy to stay positive. This community has faith in its businesses, and backs up its faith through its actions of shopping locally. With support like this, not even a pandemic can keep us down. Small businesses will make it, and we have you, the community, to thank for it.
• • •
Nancy Croll is a representative of the Bonners Ferry Chamber of Commerce and co-owner of Boundary Consignments.
---