BCSD into soft closure until April 20, maybe longer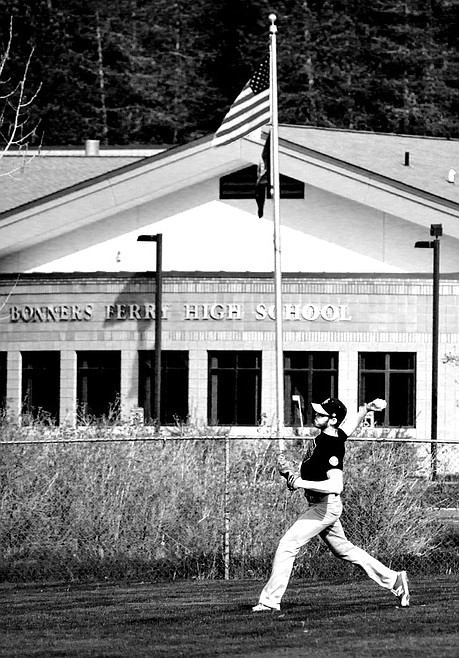 Photo by MANDI BATEMAN Boundary County School District will be in soft closure until April 20, with plans in place to continue for longer if needed.
by
Mandi Bateman
Editor
|
March 24, 2020 1:16 AM
BONNERS FERRY — With the threat of the COVID-19 pandemic, and the desire to slow down the spread, the State Board of Education has implemented a soft closure for all schools across Idaho until April 20, which means students in Boundary County will not be physically attending school until that time, or possibly longer.
Instead, students will be participating in remote learning, in the form of online and/or packet work, based according to the Boundary County School District district plan.
The BCSD will be implementing remote learning for the K-12 students that will begin April 6. Teachers will be communicating with parents or guardians of the students. This plan has been designed to cover the students for an extended time, including the rest of the school year, if it is needed.
They are also working toward developing plans to deliver special education services based on guidance from the U.S. Department of Education.
For high school students, there will be significant changes as well.
"Senior project and the college entrance exam requirements are waived for graduating seniors," the BCSD said in a press release. "Statewide ISATs in ELA, Math, and Science, and alternative assessments are all waived for this year."
According to BCSD, based on the meeting on Monday, the school district will submit a request for reduced instructional hours based on the current closure.
Spring sports will be evaluated by the Idaho High School Athletic Association (IHSAA), but due to the soft closure, students cannot be on campus until April 20. The IHSAA board will be meeting on March 31, to provide more information.
A plan is still in development, with input and guidance from Panhandle Health, the State Department of Education, and the State Board of Education, that will decide when and if students will return to school during this academic year.
According to BCSD, the district will continue to offer essential services to our local communities to the best of their ability. They will offer food, both breakfast and lunch, at six locations from 8:30-9:30 a.m.
Locations for the provided food are the base of Camp Nine, Mount Hall Elementary, Moyie Springs (Hope House), 3-Mile (airport), Naples Elementary, and Boundary County Middle School. They will also offer child care at four locations through this week at Mount Hall Elementary, Naples Elementary, Valley View, and Boundary County Middle School.
"Please continue to check our website for new and changing information at www.bcsd101.com," said BCSD in the press release. "We continue to receive new information and guidance on a daily basis. Our plans may change based on this information."
---