U.S. Coast Guard Auxiliary ready to serve community
by
Tom Barnes
|
May 21, 2020 1:00 AM
Like nothing else in our lifetime, the novel coronavirus (COVID-19) has affected our everyday lives in a myriad of ways. Much of the country is staying at home or self-quarantining.
The U.S. Coast Guard Auxiliary is no exception. On March 10, the Auxiliary was ordered to cease all outside and face-to-face activities in response to the COVID-19 pandemic. As a result, Flotilla Lake Pend Oreille, in Sandpoint, and Flotilla Coeur d'Alene cannot provide public services such as free vessel safety checks, attendance at boat shows, distribution of boating safety materials, or water patrols on local lakes and rivers.
As soon as restrictions are lifted, we are ready to go this season and resume normal activities. Typically, Auxiliary patrols begin Memorial Day weekend on Lake Pend Oreille, Pend Oreille River and Priest Lake. These patrols extend into the Labor Day weekend. Flotilla Lake Pend Oreille patrols are often in support of the Bonner County Sheriff's Office. Our role is ensuring safe boating operations and providing assistance to boaters when needed.
This year's Boating Safety Day in Bayview is scheduled for June. We will let you know, when the time comes, if we will be authorized to conduct it. Vessel safety checks will also resume when safe to do so. VSCs are provided free of charge at boat launches and can even be scheduled at your residence. With respect to VSCs, the most important safety article to have on your boat is a life jacket (personal flotation device or PFD) — for everyone on board!
Other important items include fire extinguishers, working navigation lights and visual distress signals. For vessels less than 26 feet, one B1 extinguisher is required; between 26 feet and 40 feet, two B1 or one B2 extinguisher; for vessels 40 feet to 65 feet, three B1 extinguishers or one B1 and one B2.
Another important item to have, though not required, is a marine VHS radio. Using channel 16, you can call for help and hopefully someone on the lake or river will hear your distress call. Cell phones are not always as effective since not all locations will have a phone signal.
With warmer weather approaching, some boaters are already returning to the water and some are still fishing in cooler weather. The water is still very cold and in-water survival is shortened. Wearing a life jacket is the simplest way to ensure the safety of you and your passengers while enjoying a day on the water.
Please do not forget that National Safe Boating Week is May 16-22. We are participating in this event digitally this year. Please look for the presence of the Coast Guard Auxiliary on social media, particularly Facebook and Twitter, as we share more safe boating tips during the month of May. In the meantime, please remember to follow safe boating practices such as taking a boating safety course, never boating under the influence, and knowing navigational rules.
We, in the USCG Auxiliary, are looking forward to serving you again this year. Stay safe and see you soon!
• • •
Tom Barnes is flotilla commander, Flotilla Lake Pend Oreille. You may contact Mr. Barnes at by phone at 208-265-2580 or via email at tombarnes.tb@gmail.com.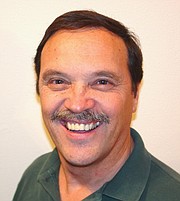 ---