2020 Spirit of Freedom awardees honored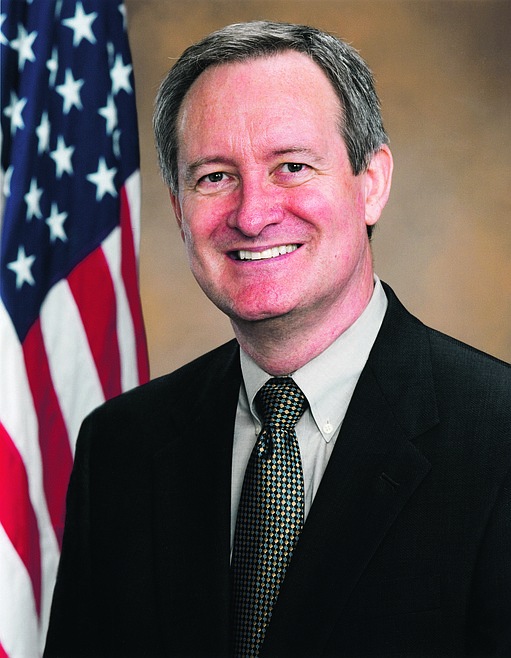 |
November 19, 2020 1:00 AM
In Idaho, we do not have to look far for good works. So many Idahoans work hard to lift burdens and brighten the days of others. This year's Spirit of Freedom: Idaho Veterans Service Award recipients are a reminder of the great Idahoans who make our state such a wonderful place to live.
The Spirit of Freedom: Idaho Veterans Service Award is presented in two categories: veterans and volunteers who assist veterans. Their examples of selfless service are beyond worthy of recognition and are a tip of the iceberg of the many outstanding Americans who make Idaho home.
For example, this year, the Veterans of Foreign Wars Post 7019 nominated Wendy Jo Ackley as a volunteer recipient of the Spirit of Freedom Award. Tina Bailey, with Post 7019, wrote about Wendy Jo's efforts through Operation Grateful Hearts, an organization Wendy Jo founded, that has clothed, fed, heated homes, repaired vehicles, given gift cards and essential items to veterans and active duty military personnel and their families. Tina Bailey wrote, "She grew up understanding the importance and sacrifices of military service. From those experiences, she developed a desire and passion for serving in her own way." The experiences shared in her nomination give a sense of the great care and thoughtful support, far beyond material items, Wendy Jo has given to others.
Alan Wade Baumgardner, who served in the U.S. Air Force during the Vietnam War, has contributed so significantly in service to our country, fellow veterans and the community that American Legion Mountain Home Post 26 nominated him as both a veteran and volunteer recipient of this award. Post 26 Commander Mark Russell wrote, "Wade sets the bar for serving veterans."
Team River Runner nominated Kevin Fowler, a U.S. Army Veteran. Kevin shared that service to others helps him get through difficult days. He said, "In turn I hope to set a good example so others can see that by 'showing up', good things can happen and they are not alone in their struggle."

In addition to these great Idahoans, a complete list of the 22 recipients of the 2020 Spirit of Freedom Award is provided below. Summaries of their service are posted on my official website, www.crapo.senate.gov.
Veterans:
· Charles Abrahamson, Mountain Home;
· Kendrick C. Anderson, Coeur d'Alene;
· Alan Wade Baumgardner, Mountain Home;
· Neal Biggs, Jerome;
· John H. Burns, Meridian;
· Harold Eshelman, Boise;
· Christina Fletcher, Meridian;

· Kevin Fowler, Boise;
· Robert L. Jones, Rexburg;
· Paul E. Sherman, Boise;
· Charles Richard Taylor, Boise;
· Joe E. Willis, Lewiston;
· Connie D. Workman, Grangeville;
Volunteers:
· Wendy Jo Ackley, Boise;
· Ray Alduenda, Meridian;
· Richard M. Brockman, Jr., Lewiston;
· Mitzi Cheldelin, Boise;
· Miles Elletson, Garden City;
· Robert Joseph Johnson, Grangeville;
· David Lyon, Nampa;
· Lana J. Tout, Moscow; and
· Hiedi Young, Pocatello.
I am grateful to the veterans' organizations that submit nominations for the Spirit of Freedom Award. American Legion Posts 26 and 56; Idaho Division of Veterans Services—Office of Veterans Advocacy; Disabled American Veterans Department of Idaho; Idaho State Veterans Cemetery; Idaho State Veterans Home—Lewiston; Team River Runner; Veterans of Foreign Wars (VFW) Department of Idaho; VFW Posts 889, 3001, 3520, 3913, 4000 and 7019; and Vietnam Veterans of America, Idaho State Council submitted nominations for the award this year. As of this year, 334 Spirit of Freedom Awards have been presented since the award's creation in 2002. Thank you to the 2020 Spirit of Freedom Award recipients for your thoughtful efforts to help others in our communities.

Sen. Mike Crapo, R-Idaho, represents Idaho in the U.S. Senate. He can be reached online at crapo.senate.gov, via his Coeur d'Alene office at 208-664-5490, or via his Washington, D.C., office at 202-224-6142.
---