BFHS girls finish second, boys fifth in weekend meet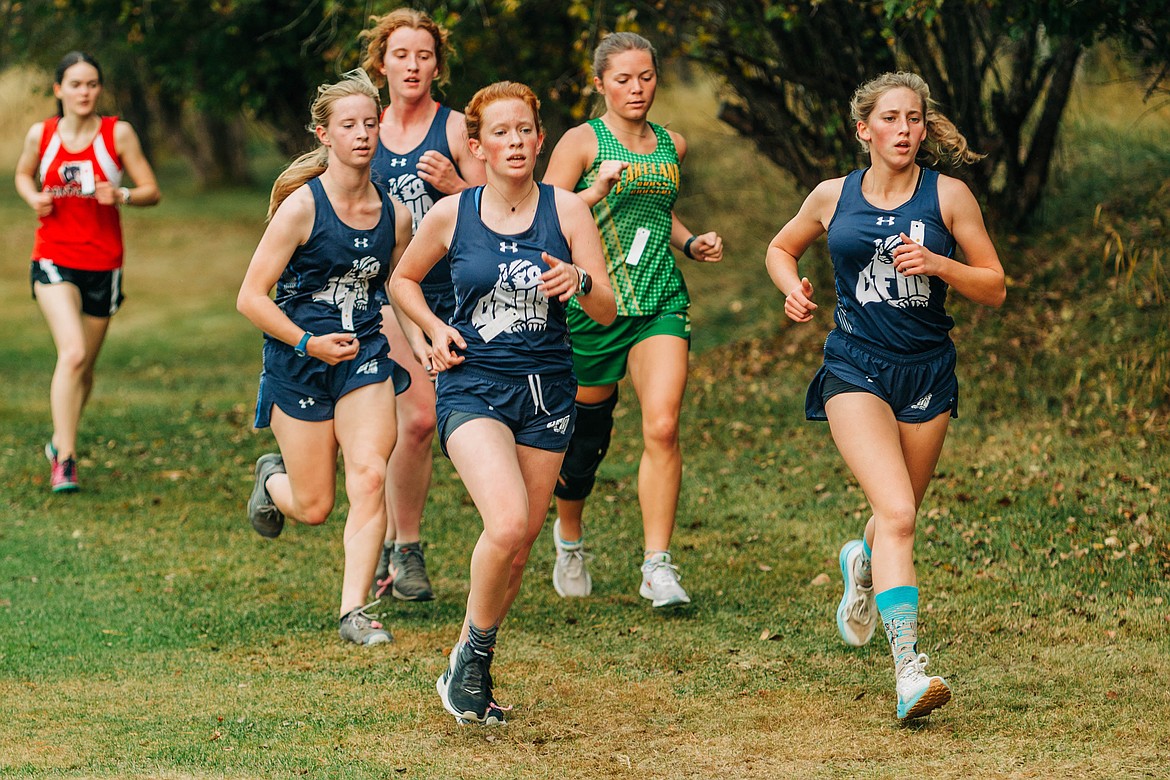 Photo contributed by Tyler Warner
by
JAKE CACCAVARO
Staff Writer
|
October 6, 2020 11:00 AM
BONNERS FERRY — The Bonners Ferry High School cross country teams participated in the Kellogg Invitational at Pinehurst Golf Course this past weekend, with the girls finishing in second place and the boys in fifth place.
The girls competed with Coeur d'Alene Charter and Lakeland, finishing with 37 points, just five behind Coeur d'Alene and 14 ahead of Lakeland.
Sophomore Ceci Roemer (22:04), junior Camille Ussher (22:39) and seniors Lauren Onstott (23:52) and Jenna Brooks (24:08) all placed in the top 10 for the girls as they narrowly missed out on a win.
Rounding out the runners for the girls were juniors Liliana Brinkman (27:11) and Elizabeth Bourassa (32:58), and senior Erin Dineen (31:34).
On the boys side, junior Connor Alexander finished in second place with a personal record, finishing the course in a 17:23 time for the Bonners Ferry boys' lone top-10 finish.
The BFHS boys beat out Lakeland to avoid last place, but their score of 95 tied with Priest River and was well behind Coeur d'Alene Charter, Kellogg and Immaculate Conception.
Sophomore Justin Strugar (21:07), freshman Wyatt Smith (21:08) and junior Levi Bonnell (21:54) all finished with sub-22 minute times, while sophomores Carson Dineen and Nick Sommers finished with times of 22:02 and 22:37, respectively. Senior Emmet Melior rounded out the boys' team with a 29:40 time.
The Bonners Ferry cross country teams' next meet will be the 3A district meet at a TBD date and time.
---