Wok-A-Mole offers more than traditional Filipino food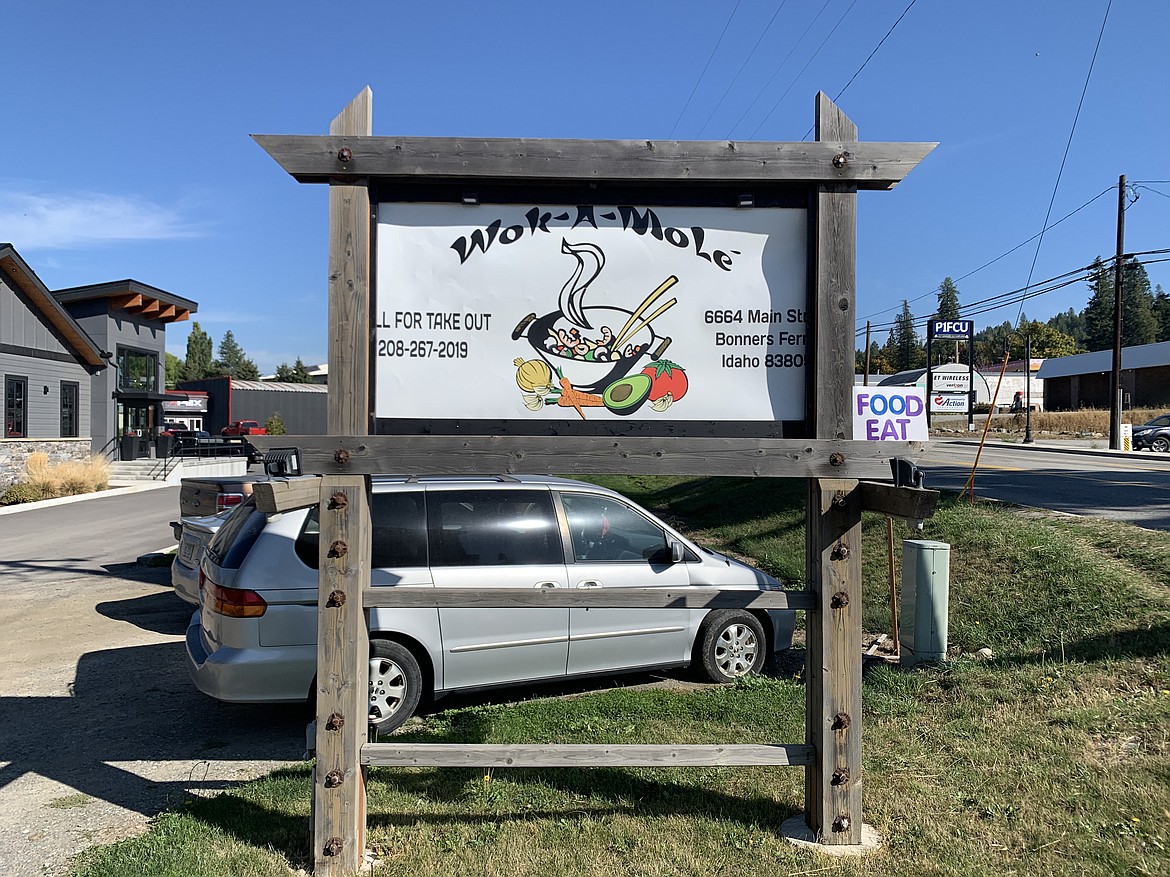 by
JAKE CACCAVARO
Staff Writer
|
October 8, 2020 1:00 AM
BONNERS FERRY — One of the few ethnic food spots in Bonners Ferry, Wok-A-Mole isn't your typical Filipino food place — it has a little bit of everything.
Located on Main Street, Wok-A-Mole offers a large variety of food, ranging from traditional Filipino food to Mexican food and even onion rings.
Included on the Wok-A-Mole menu are Filipino staples such as lumpia and pansit, common Mexican delights like enchiladas and tacos, and Japanese delights teriyaki chicken and rice.
Scouring the menu, you can also find breakfast burritos, Kung Pao chicken, chicken curry and so much more. In addition, Wok-A-Mole offers a variety of smoothies (including, yes, huckleberry), tiramisu and cheesecake.
With a clean, refurbished dining area that has some seating and a good mix of music playing out loud, and outdoor seating as well, Wok-A-Mole is open for dine-in and carryout and offers breakfast, lunch and dinner.
Wok-A-Mole's hours are 11 a.m. to 8 p.m. Monday through Saturday.
---