Students honor National Agriculture Week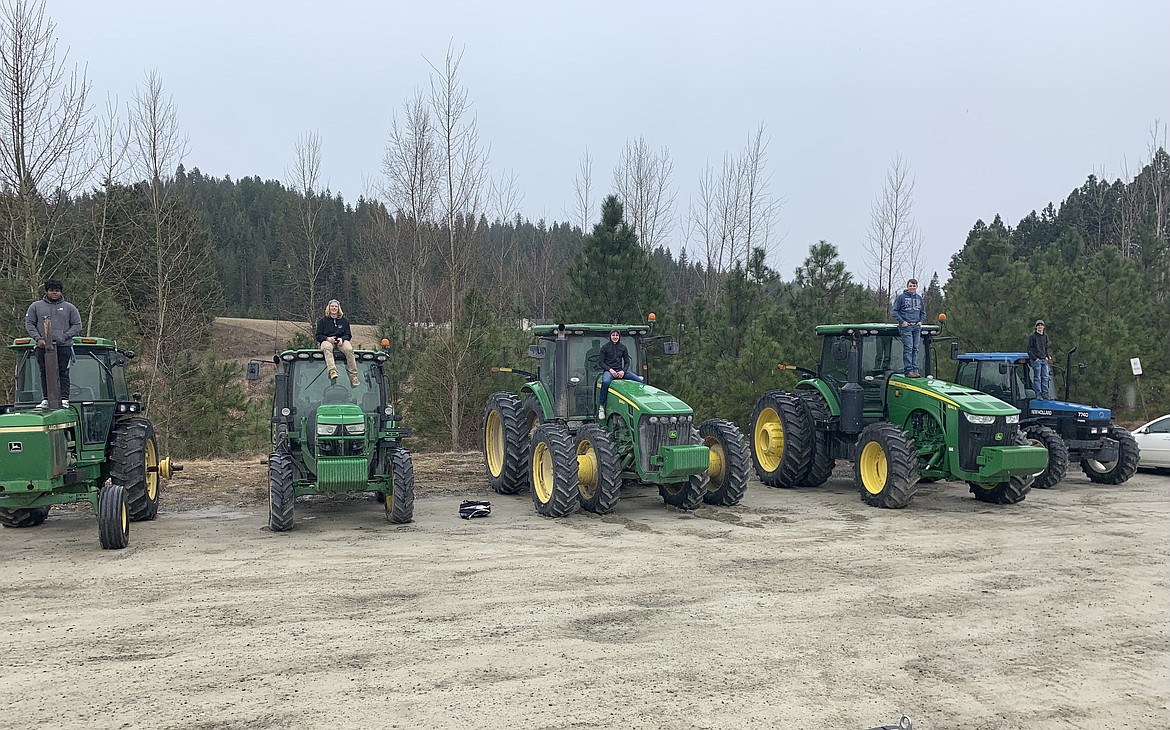 (Photo taken by Katelyn Smith) Pictured left to right: Quinn Tucker, Wilson Newell, Ethan Hubbard, Dillon Mai, Kamen Nelson
by
Katelyn Smith, student contributor
|
April 6, 2021 2:33 PM
"Agriculture is our wisest pursuit, because it will in the end contribute most to the wealth, good morals & happiness." - Thomas Jefferson
In honor of National Agriculture Week, the Agriculture Education student body drove their tractors to school and the Applied Greenhouse Class worked with the 4th grade students from Valley View Elementary school, planting flowers and educating them about agriculture.
A large portion of the student body goes through the agricultural classes. Bonners Ferry boasts a rich heritage and tradition in agriculture; everything in life involves agriculture, from the food that fuels our bodies to the clothes we put on our backs to the roof that goes over our head.
Kamen Nelson, who drove his tractor to school said, "I want to keep the heritage and the value of land alive." His family has been involved in agriculture for generations.
Dillon Mai commented, "agriculture is important to me because it has been around for a long time and is essential to our world. Without agriculture we wouldn't have any food to feed everyone on the planet and is a way of life that is like no other. My family has been involved in agriculture for many generations and will continue to be. I decided to participate today because agriculture is a special part of my life and today was a day to bring it to the school."
The Bonners Ferry FFA Chapter decided to host this event in order to bring awareness about agriculture and its importance to our school. For more information on the Bonners Ferry FFA visit https://bonnersferryffa.weebly.com
---