Blumenauer accepts plea deal, psychosexual evaluation ordered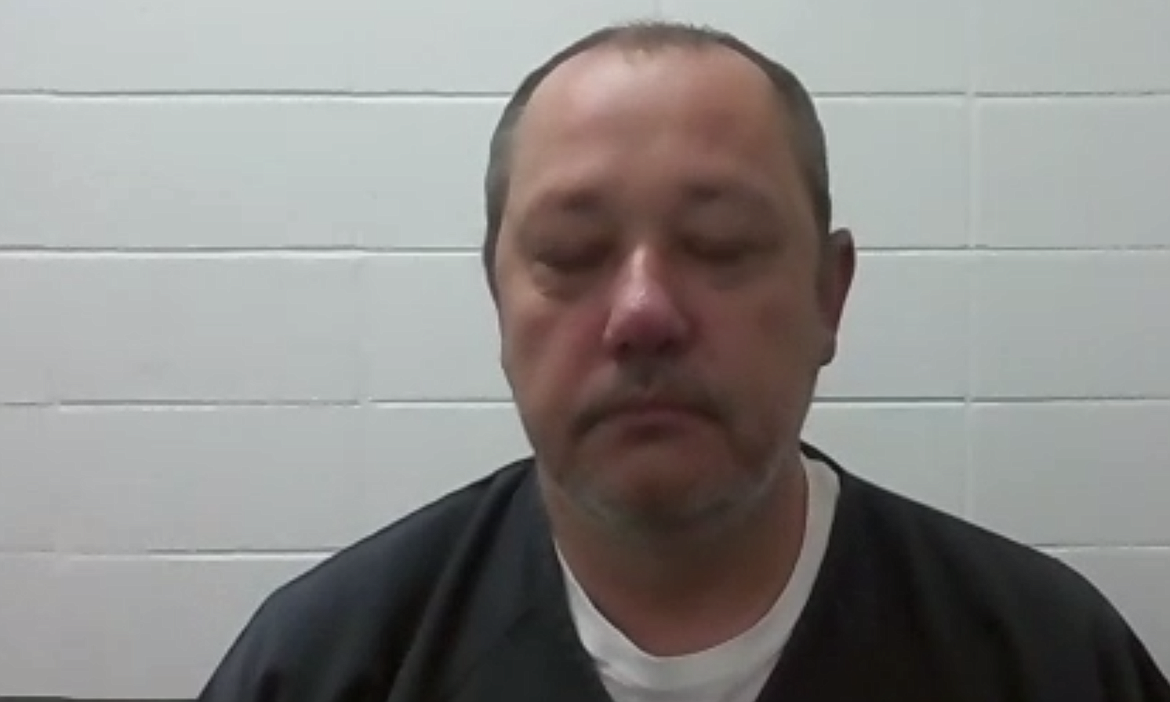 (Photo by Victor Corral Martinez) Blumenauer at arraignment hearing on Feb. 3 2021.
by
VICTOR CORRAL MARTINEZ
Staff Writer
|
April 29, 2021 1:00 AM
BONNERS FERRY — William Blumenauer, 46, pleaded guilty to five counts of lewd conduct with a child under 16 in a plea deal that dismissed six other identical charges.
The Bonners Ferry Police Department issued a criminal complaint on Jan. 12 against William Austin Blumenauer, alleging he did willfully and lewdly commit lascivious acts with the body of a minor under the age of 16 from 2012 to 2019.
Initially, four counts then turned into 11 counts with new information provided, and Blumenauer had pleaded not guilty in arraignment but at the last moment accepted the plea deal at the pretrial conference.
Part of the plea agreement is for Blumenauer to receive a psychosexual evaluation conducted by Robert Wyatt, a senior certified evaluator. Detailed in the court documents, Blumenauer is taking Wellbutrin to deal with his depression.
For each crime Blumenauer is charged with, he may be ordered to serve concurrently (same time) or consecutively (one after the other); he cannot change his mind about the plea deal and is locked in with those charges against him.
Blumenauer waived his right to a preliminary hearing and avoided a jury trial by accepting the plea deal. Amanda Elaine Findlay, who was recently appointed this year as one of two public defenders for the county, is Blumenauer's public defender.
Each charge carries a maximum penalty of life imprisonment in the state prison.
According to his Facebook profile, Blumenauer is a Radiologic Technologist for the Boundary Hospital, who served in the U.S. Navy from 1992 to 1996 and in the U.S. Army from 1996 to 2000.
During the 2020 primary elections, Blumenauer ran for a committeeman position for the Bonners Ferry/Kootenai precinct. He has previous involvement as a youth leader involving middle school-aged kids.
Sentencing for Blumenauer will be conducted on July 21, 2021, under the jurisdiction of judicial officer Barbara A. Buchanan.
Recent Headlines
---