Local artist paints the town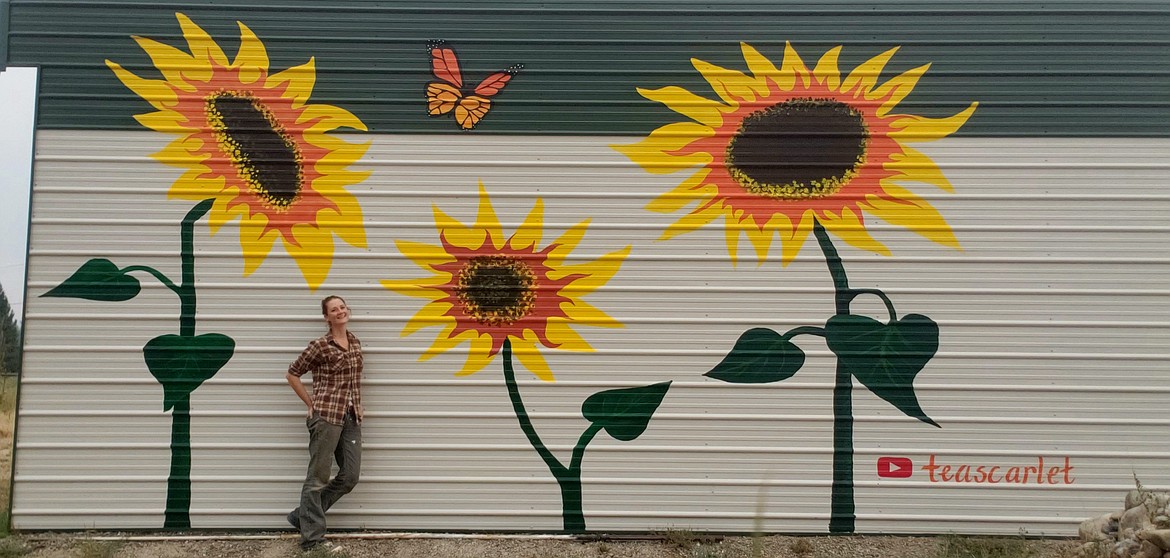 Hannah Sucsy and mural (Photo by Hannah Sucsy)
by
ROSE SHABABY
Staff Writer
|
August 26, 2021 1:00 AM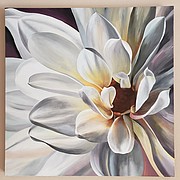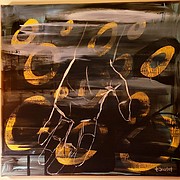 Hannah Sucsy loves all the arts. She majored in English (home-schooled and tutors), writes songs and plays music (garage band), and has spent the last two-and-a-half years focusing on painting (mostly acrylic).
Now, those paintings are getting some attention.
It started with creating an interior theme for her ex-husband's new dental office. She looked all over for local art that fit the theme she had in mind but when she wasn't able to find what she wanted, she decided to create it herself.
"It got such a [...] positive response," she said. "I [thought], I like this. I want to do this more." From there it "sort of grew into people asking if I did commissions or asking if I had anything for sale and I started pursuing that."
Sucsy's artistic side runs in the family.
"Growing up, with my dad as a professional photographer, he would be looking for pictures and would make a frame with his fingers to sort of see what a composition would look like," she said. He was "cutting out the excess and focusing in on something small, noticing the beauty in just that one piece.
"The abstract is [...] more fun, in the sense of freeing, and it's a more cathartic, more emotional activity. With the abstracts I don't necessarily start out with a clear idea of what it's going to look like," she added.
When it comes to her nature pieces, however, Sucsy likes to model herself after her father.
"I see something I want to capture differently," she said. "For example, a vase of flowers. When you see that [...] in real life, you see the background, you see everything around it. I enjoy [...] cut[ting] out everything around it and notice[ing] the beauty of this one petal."
What she loves the most, however, is her murals. Even though her latest took 60-70 hours to complete, she said she "felt like a little kid, painting on the wall. It was really fun."
Sucsy is hoping her next project will be outside the dining hall at the Boundary County Community Restorium. They called her expressing interest and another community member has stepped up to sponsor the project. Sucsy has the initial sketches ready to go and is waiting on approval from the county commissioners.
Because of the notice she received after designing her ex-husband's office, she started becoming more proactive in trying to get her work out and about. Her work is currently on display at the Cabinet Mountain Brewery in Libby, Mont., through the end of August.
Sucsy accepts commissions and can be contacted at teascarlet@gmail.com, on Facebook at Facebook.com/tscarletstudio or on Instagram at Instagram.com/teascarlet_creates.
---