Mardi Gras and Grama J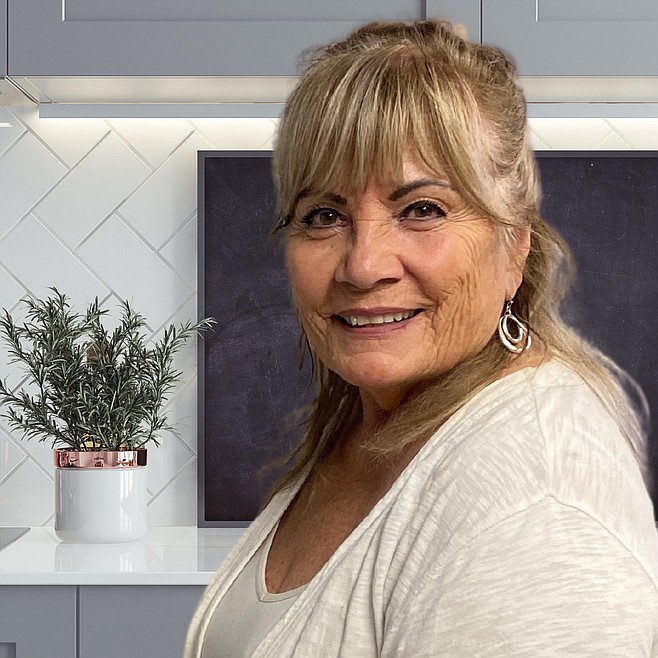 Photo courtesy of Grama J's Cafe
by
ROSE SHABABY
Staff Writer
|
February 10, 2021 12:35 PM
Mardi Gras... the words themselves conjure an image of Fat Tuesday celebrations, raucous, colorful parades in New Orleans, food and parties, beads and excess. All of these things fit within the traditions of the holiday, but the history of Mardi Gras stretches back much further than most people realize.
Many historians trace the roots of Mardi Gras back to ancient Rome, somewhere around 133-13 BC, and the pagan celebrations of spring and fertility, Saturnalia and Lupercalia. When Christianity made its way to Rome, religious leaders began integrating these kinds of celebrations into the faith rather than attempting the impossible task of abolishing them. Soon, the tradition of binging before Lent, along with Christianity, spread to other countries like France, Germany, Spain and England.
Fat Tuesday isn't just a funny name for the day; Mardi is the French word for "Tuesday" and gras means "fat." The tradition was to binge on all sorts of fatty, rich foods, to literally get fat on Tuesday, in anticipation of the six weeks of Lent when believers would repent and do penance, observing their faith through fasting, sacrifice and self-denial.
But Mardi Gras is just one of the events of Carnival, a season of celebration stretching from December to February or March. The time frame and events or features vary from country to country, but the tradition of indulgence is universal.
The first Mardi Gras celebration in the United States was in 1699 when French explorers Pierre Le Moyne d'Iberville and Sieur de Bienville landed near present-day New Orleans, made their way about 60 miles upstream and made camp. It was March 3, Mardi Gras, and so they dubbed the spot Point du Mardi Gras and held a small celebration.
The first organized Mardi Gras in the U.S. occurred in 1703, and the tradition has grown from there. Street parties, masked balls, lavish dinners, and parades have all become a part of the holiday.
This year, you can find a little piece of Mardi Gras right here in Bonners Ferry.
Judie Sowards, better known as Grama J, has loved Mardi Gras and all things Southern for most of her life. She spent years visiting the area from the neighboring state of Washington before deciding to make it her home in 2019.
As a foodie, she knew she wanted to bring a touch of the South to the Inland Northwest, and soon, Grama J's Beignets was born. Originally a coffee shop where she only intended to sell the tasty pastries native to New Orleans, customers asked about other dishes so much she soon changed her name to Grama J's Cafe and began expanding her menu.
That expansion grew into a lunch menu with items like Monte Cristo sandwiches, brisket po'boys, daily quiche specials, "Uncle Bubba's Crab Pot Pie," pizza pot pie and mac n' cheese pot pie.
Now, in celebration of that quintessential New Orleans holiday, Grama J is putting on a Mardi Gras feast on February 19. It's the first in her monthly dinners she'll be hosting every third Friday. You can follow her on Facebook for more information.
Her Mardi Gras dinner is a six course feast: crab cakes, hush puppies, Cajun BBQ ribs, shrimp skillet, gator kabobs and no Mardi Gras meal would be complete without King Cake. There will also be live music featuring local musicians Scott and Diana.
For only $25 per person, it's a meal you won't want to miss. The celebration is from 5-9 p.m., with three separate seating times of 5 p.m., 6:15 p.m., and 7:30 p.m. to accommodate for the social distancing requirements of COVID-19. Masks are recommended until seated. You can call Grama J's at (509) 230-4470 to make your reservation, which are highly recommended.
It's a fitting night for Fat Tuesday, so loosen your belts and get ready for a night of feasting and fun. Grama J looks forward to greeting you at the door!
---