Fish & Game funding walleye study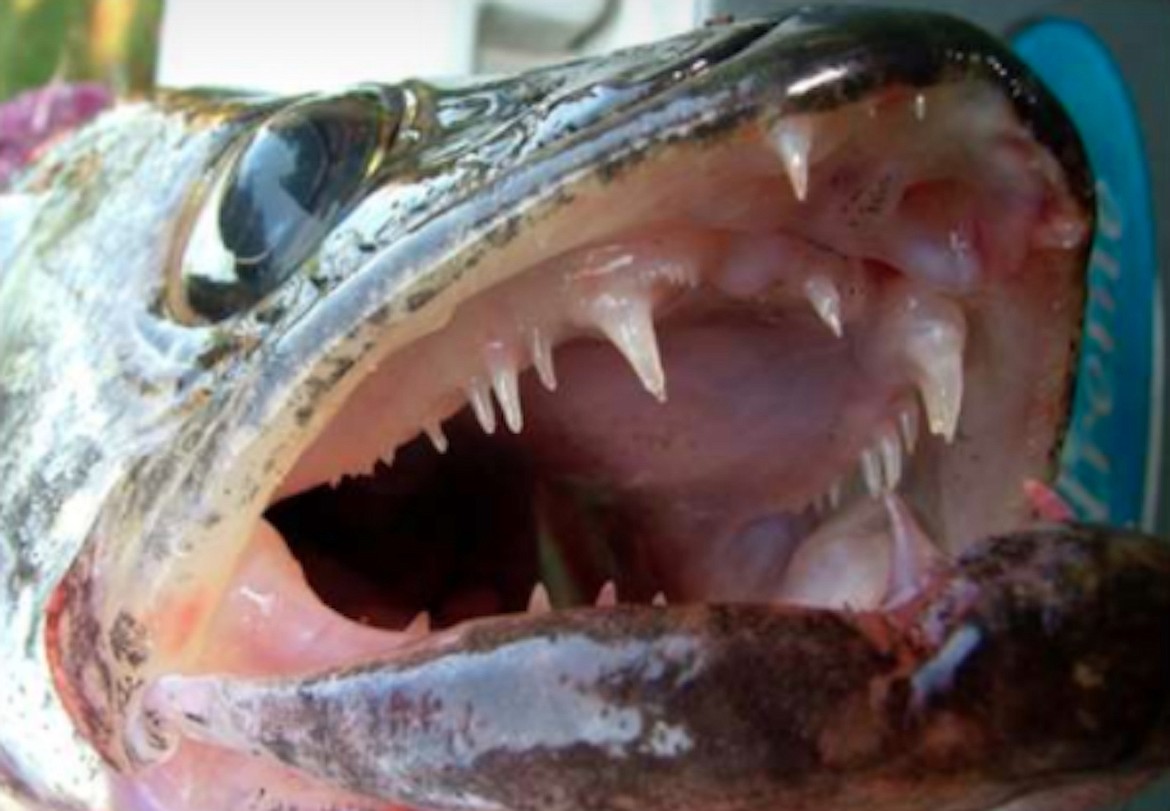 The Idaho Department of Fish & Game is funding a University of Idaho graduate study on walleye diet, growth and impacts to other fish species.
(Photo courtesy IDAHO FISH & GAME)
by
KEITH KINNAIRD
Hagadone News Network
|
February 16, 2021 1:57 PM
SANDPOINT — The Idaho Department of Fish & Game is funding a University of Idaho graduate research study on walleye.
"This is a pretty intensive project. It requires sampling walleye during all months of the year. We started this work last spring," Fish & Game fisheries biologist Andy Dux told the Idaho Lakes Commission on Thursday.
The study will focus on the diet of walleye in the Pend Oreille system, in addition to their impacts on other fish species.
"In general that's focused on looking at the seasonal diet and growth of walleye, and also doing bioenergetics — work which is really geared toward trying to understand what kind of impacts walleye have on other fish in the system," Dux told the commission.
Fish & Game, meanwhile, will continue conducting telemetry studies to gain a better understanding of how walleye migrate in the Clark Fork-Pend Oreille watershed.
So far, the telemetry study has shown that pre-spawning walleye tend to stay put, but can roam far afield afterward.
"As the year progresses we see the movement rate just increase. By summer, especially by fall, these fish are moving large distances. They're frequently moving," Dux said during the Idaho Lakes Commission meeting, which was conducted over videoconferencing.
The telemetry research indicates pre-spawning and spawning walleye move less than 5 kilometers. Post-spawning walleye will commute up to 10 kilometers in early summer and will travel up to nearly 15 kilometers in the summertime. By late summer, walleye will travel nearly 30 kilometers, according to Idaho Fish & Game.
Dux said a tagged fish on the Clark Fork River moved through the Pend Oreille system and made it into the lower Columbia River.
"These things are highly mobile. They move the system pretty effectively," Dux told the commission.
The telemetry research also indicates that walleye favor deeper waters in the wintertime and migrate to shallower waters in warmer months of the year, Fish & Game's telemetry study indicates.
The telemetry study is also being used to target spawning areas utilized by walleye for gill netting in order to suppress the population. The short-duration of netting operations are designed to limit by-catch of other fish species.
"By and large, we've been able to minimize by-catch really effectively and really focus on walleye," Dux said.
Fish & Game is using gill netting and an angler incentive program to keep walleye populations in check.
Suppression netting in 2020 caught 349 smallmouth bass, all of which were released. Netting caught 108 yellow perch, all of which were also released, according to Idaho Fish & Game. Seventy westslope cutthroat trout were caught, 68 of which were released.
Walleye netting in 2020 caught 52 bull trout, 37 of which were released. Forty-five rainbow trout and 87 lake trout turned up in the netting operation. Forty-three of the rainbows and none of the lake trout were released, according to Fish & Game figures.
Netting caught 68 northern pike, none of which were released, Fish & Game said.
The North Idaho Sportfishing Association is circulating a petition to halt gill netting of walleye and allow anglers to suppress walleye.
Keith Kinnaird can be reached at kkinnaird@bonnercountydailybee.com and followed on Twitter @KeithDailyBee.

---