Hearings pending in Hurst slaying
by
KEITH KINNAIRD
Hagadone News Network
|
January 14, 2021 1:00 AM
SANDPOINT — Two people implicated in the murder of Brandon Vern Hurst in the Upper Pack River Valley last November are waiving their rights to speedy preliminary hearings in Bonner County Magistrate Court.
Cantrip Velite Gatens is seeking the postponement because discovery — the exchange of evidence and other materials between the state and the defense is ongoing, court records show. Gatens is charged with conspiracy to commit first-degree murder.
Scott Thomas Kachel is also receiving a postponement for his preliminary hearing. There is no reason given in court documents for the continuance, although he has recently retained new counsel in the case, records show. Kachel is charged with accessory to murder for allegedly concealing Hurst's body.
During a preliminary hearing, a magistrate court judge determines if the state possesses enough evidence to justify binding a defendant over to stand trial in 1st District Court.
Gatens' preliminary hearing was reset for March 3. Kachel's new preliminary hearing date is pending.
Gatens, 28, is being held at the Bonner County Jail with bail set at $750,000. Kachel, 62, is set at $250,000. Both are seeking bail reductions on grounds that they are excessive sums, according to court documents.
The alleged trigger man in Hurst's slaying, Neal Aaron Mouser, is being held at the Spokane County Jail in lieu of $1 million bail. Mouser, 59, is being charged with first-degree murder, although he has not been returned to Idaho to face the charge yet.
Gatens is accused of luring Hurst, 38, to a remote location where Mouser, xx, was lying in wait in order to shoot him to death on Nov. 21, 2020, according to a criminal complaint. Hurst's body was discovered on Dec. 10, 2020, by a man who was jogging with his son.
Kachel is accused of removing Hurst's body from the crime scene and pushing it down an 18-foot embankment. Hurst's body was partially wrapped in a camouflage tarp and placed into a utility sled, which is commonly used to haul firewood or other bulky items over uneven terrain.
A man described as Gatens' current boyfriend told investigators that she enlisted him to drive her to Spokane, where Mouser lives, on the day of the killing, according to the probable cause affidavit. While en route back to Bonner County, the boyfriend learned of Gatens and Mouser's plan to kill Hurst and attempted to talk them out of it without success.
Gatens, witnesses said, accused Hurst of attacking her with a tire iron on an earlier occasion and of being a police informant, allegations which Hurst had denied prior to his slaying.
Keith Kinnaird can be reached at kkinnaird@bonnercountydailybee.com and followed on Twitter @KeithDailyBee.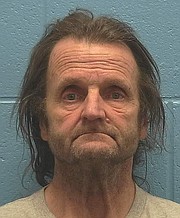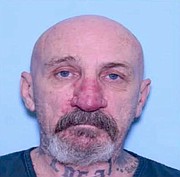 ---