Russ Fulcher urges an end to divisiveness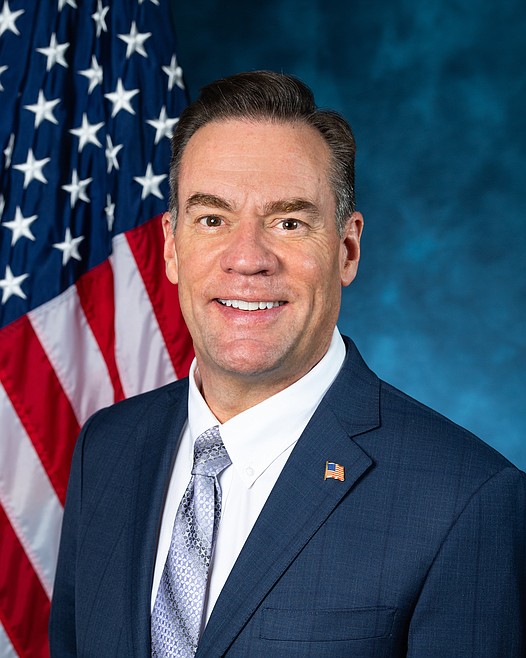 by
VICTOR CORRAL MARTINEZ
Staff Writer
|
January 14, 2021 1:00 AM
WASHINGTON — Rep. Russ Fulcher (R-Idaho) wrote a letter to Speaker of the House Nancy Pelosi urging Democrats to forgo an impeachment process and reiterated those same sentiments on the house floor as they debated to impeach President Donald Trump for a historic second attempt.
In a speech on the House floor Wednesday, Fulcher stated, "Our Congress' legislative process was put in place to facilitate debate, improve ideas and ensure minority voices are heard throughout. Though these official processes have been tramped by Speaker Pelosi's recent rule changes to lessen the voices of the minority party, the fact remains — there IS a process."
Fulcher quickly condemned the events on Jan. 6 by protesters and made it clear that tolerating disruptions to congressional business would not be accepted.
"The attacks on our Capitol on January 6 have no place in politics and cannot be tolerated as any sort of norm when official processes are being carried out — no matter how divisive or contentious the issue being addressed."
Fulcher also urged respecting the election outcomes and the procedures of transitioning power to a new administration.
"On January 20, the process will take place to inaugurate a new president, and I believe, if our republic is to survive, we must respect that."
In his closing statement, Fulcher stated that the impeachment would only create more divisiveness with only days left in Trump's presidency.
"As reiterated in my attached letter to the Speaker sent January 9, this is not the time to drive the partisan wedge deeper," Fulcher said.
The letter to Pelosi shared remarks made by Trump in his concession speech, stating, "My focus now turns to ensuring a smooth, orderly and seamless transition of power."
In the closing remarks in the letter to Pelosi, Fulcher wrote, "Americans have had enough this past year. They deserve the opportunity for a peaceful transition of power."
---