Blumenauer sentenced 35 years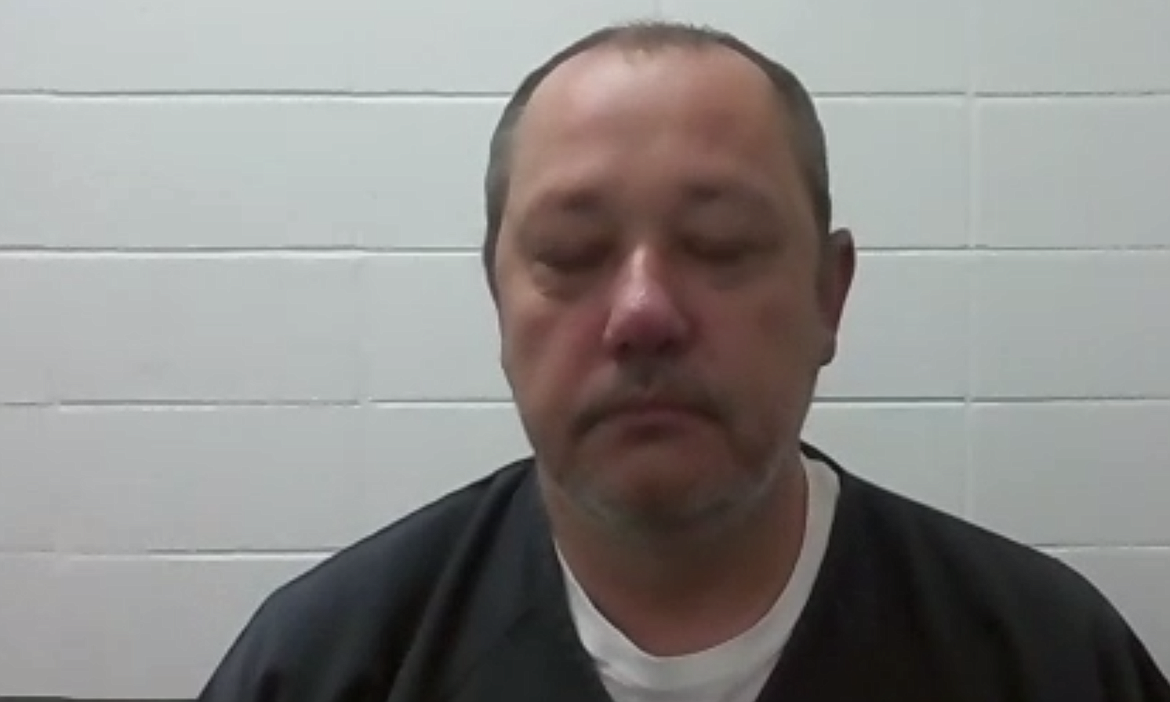 (Photo by Victor Corral Martinez) Blumenauer at arraignment hearing on Feb. 3 2021.
by
VICTOR CORRAL MARTINEZ
Staff Writer
|
July 22, 2021 1:05 PM
BONNERS FERRY — On July 21, Bill Blumenauer, 46, was sentenced on five counts of lewd conduct with a minor. Each count required a minimum sentence of seven years; First District Judicial Officer Barbara Buchanan presided over the case.
The five counts against Blumenauer will be served consecutively, adding up to a minimum of 35 years in jail, and he will receive a credit of 191 days for time served which will be subtracted from the first count.
Blumenauer pleaded guilty to five counts of lewd conduct with a child under 16 in a plea deal that dismissed six other identical charges in April.
At the hearing, six statements were read by the authors and victim's services, followed by a timeline of events.
According to court documents, there were more victims the prosecutors tried to locate and were unable to based upon the length of time passed since the abuse.
Buchanan described this lewd conduct case as one of the worst the court has seen in years, stating Blumenauer abused his position in the community to find victims and earn trust.
The Bonners Ferry Police Department issued a criminal complaint on Jan. 12 against Blumenauer, alleging he did willfully and lewdly commit lascivious acts with the body of a minor under the age of 16 from 2012 to 2019.
Blumenauer waived his right to a preliminary hearing and avoided a jury trial by accepting the plea deal. Amanda Elaine Findlay, who was recently appointed this year as one of two public defenders for the county, is Blumenauer's public defender.
According to his Facebook profile, Blumenauer is a Radiologic Technologist for the Boundary Hospital, who served in the U.S. Navy from 1992 to 1996 and in the U.S. Army from 1996 to 2000.
During the 2020 primary elections, Blumenauer ran for a committeeman position for the Bonners Ferry/Kootenai precinct. He has previous involvement as a youth leader involving middle school-aged kids.
Recent Headlines
---