This week in history - June 10, 2021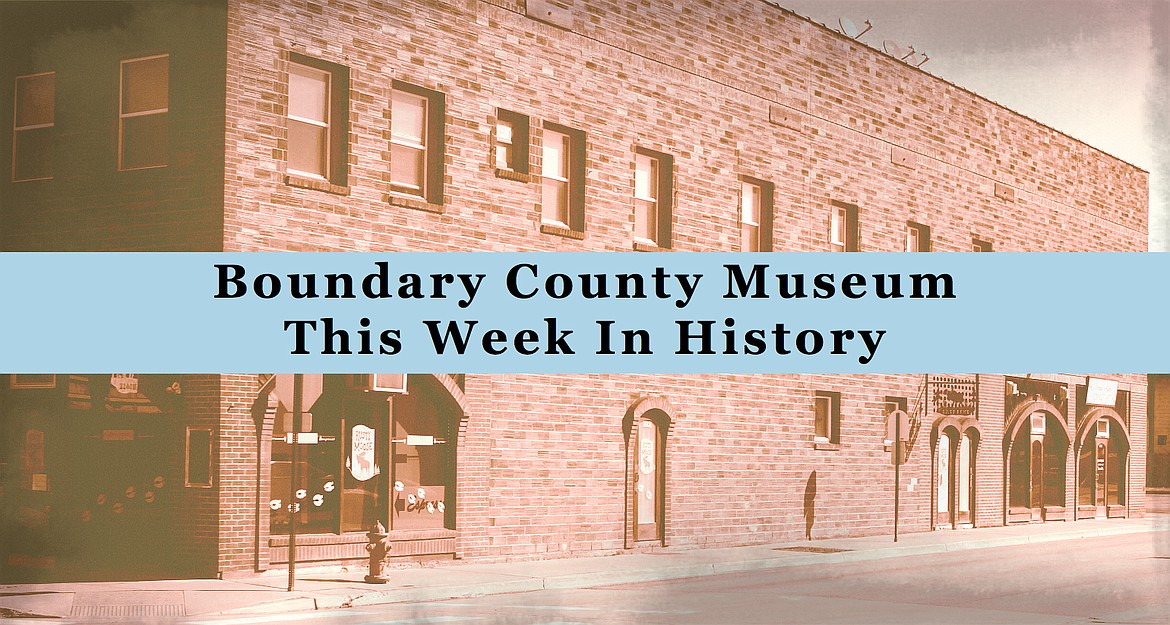 100 Years Ago
J.W. Reid was in Spokane the first of the week to attend a meeting of the principal stockholders of the mining company formerly known as the Bethlehem Gold Mines, Ltd. The men interested in this property have reorganized and will call the new company the Brush Lake Mining Company.
James Donehoo of Copeland is charged with killing a calf owned by Leo Gudbaur. C. Fenwick is being held as a witness, as the two men tell very different stories of the affair.
The Camp Fire Girls of Bonners Ferry, under the leadership of Miss Loretta Lynch, are hostesses today to their mothers at a luncheon given on the banks of the Moyea. The Spokane International morning train will take the mothers to the picnic ground and the entire party will return on the evening train.
50 Years Ago
Construction of the Katka Face Road is expected to begin this fall after project bids are received, Roy Wise, Forest Engineer for the Kaniksu National Forest, said Monday.
A bicycle safety inspection, free to all Bonners Ferry area youngsters, is planned Wednesday evening, June 16, from 7:30 to 8:00 pm by the Bonners Ferry Auto Club.
A letter from a federal Manpower Administration official last week assured Boundary County Economic Action Commission member Peter B. Wilson of government approval for a full-time employment office here.
15 Years Ago
Show director Don James summed up Saturday's Borders 3 Jamboree Car Show with one word: outstanding. A record 115 cars registered for the event, sponsored by Rod Benders, Bonners Ferry's local car club.
The engines roared, the crowd cheered, and the dirt flew Saturday at the lawnmower races at the Boundary County Fairgrounds. After the dust settled, the fair board had raised more than $1,500 for improvements, and the fans and racers enjoyed a great day of racing.
The inaugural season for the Bonners Ferry Lacrosse Club came to an end May 22 with a 4-2 loss against Sandpoint. The team finished with a 3-9 record, but rang up a host of accomplishments.
Submitted by the Boundary County Museum
---