New season for Kootenai Valley Rifle and Pistol Club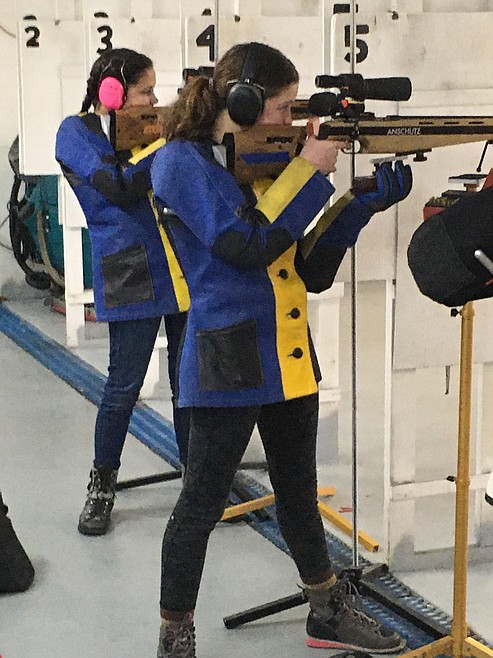 Photo courtesy of the Kootenai Valley Rifle and Pistol Club
by
Kathy Konek
|
September 14, 2021 4:47 PM
The Kootenai Valley Rifle and Pistol Club is dedicated to the sport of small bore shooting and invites other interested people to join them.
Competitive shooting is a sport of precision. KVRPC practices indoors with .22 caliber rifles and pistols shooting at a distance of 50 feet. Rifle shooters aim for a ten ring not much bigger than the period at the end of this sentence and pistol shooters aim for a ring about the size of a dime.
Senior rifle shooters, age 21 and up, use a scoped rifle and shoot from prone, sitting, kneeling and standing positions. Junior shooters, age 12 to 20, learn Olympic style 3 position shooting with peep sights.

The teams compete from their home range on Highway 2, and also travel to Sandpoint, Coeur d'Alene, Spokane, Davenport, Washington and Missoula, Montana.
Smallbore shooting is an NCAA sport, thus college scholarships are available. If you aspire to compete in the Olympics, it can all start here.
The pistol team meets on Tuesday's (starting Oct. 5), the senior rifle team on Wednesday's (starting Oct. 6) and the junior rifle team on Thursday's (Sept. 30); all three start at 6:30 p.m.

If you would like to learn more about these sports, stop by the range located on Highway 2, three miles east of Three Mile Junction. Men, women, boys and girls are welcome.
For those who have shot in the past and have put their equipment away, dust it off and come join us. We welcome you back to make some more memories. For more information contact Don at 208-610-0226.
---