Mt. Hall September Community Letter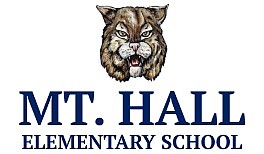 |
September 23, 2021 1:00 AM
To our Boundary County Community:
The school year is officially in full swing! New and seasoned students and staff– are off to an amazing start, and this wonderful combination of individuals is integral to what makes Mt. Hall exceptional. If you were to take a walk through Mt. Hall in the early weeks of September, you would see smiling faces, students eager to learn, and staff eager to facilitate that learning. It really is a wonderful place to be.
So far, the Mt. Hall staff have spent time during the summer attending training on how to tailor their instruction to better serve our students. It's been great to watch as staff members put these skills into practice and I know that everyone is looking forward to seeing how students grow.
The students at Mt. Hall have been diligently working together to build community within their classrooms and to reacquaint themselves with expectations within the classroom and the school.
Some of my favorite things that I've gotten to do in the first weeks back are to see the team-building and community-building activities that students are taking part in together. It's obvious that they are truly excited to see everyone after the summer break.
Last, but not least, the parents and guardians who entrust their students with us at Mt. Hall deserve appreciation, as well. Families have been helpful, responsive, and understanding as we've started the year, which makes us so grateful.
I know we will have an amazing year. We have nothing but optimism about what the school year holds for all of us at Mt. Hall.
Sincerely,
Kylee Guthrie
Mt. Hall Principal
---