From the Archives - April 14, 2022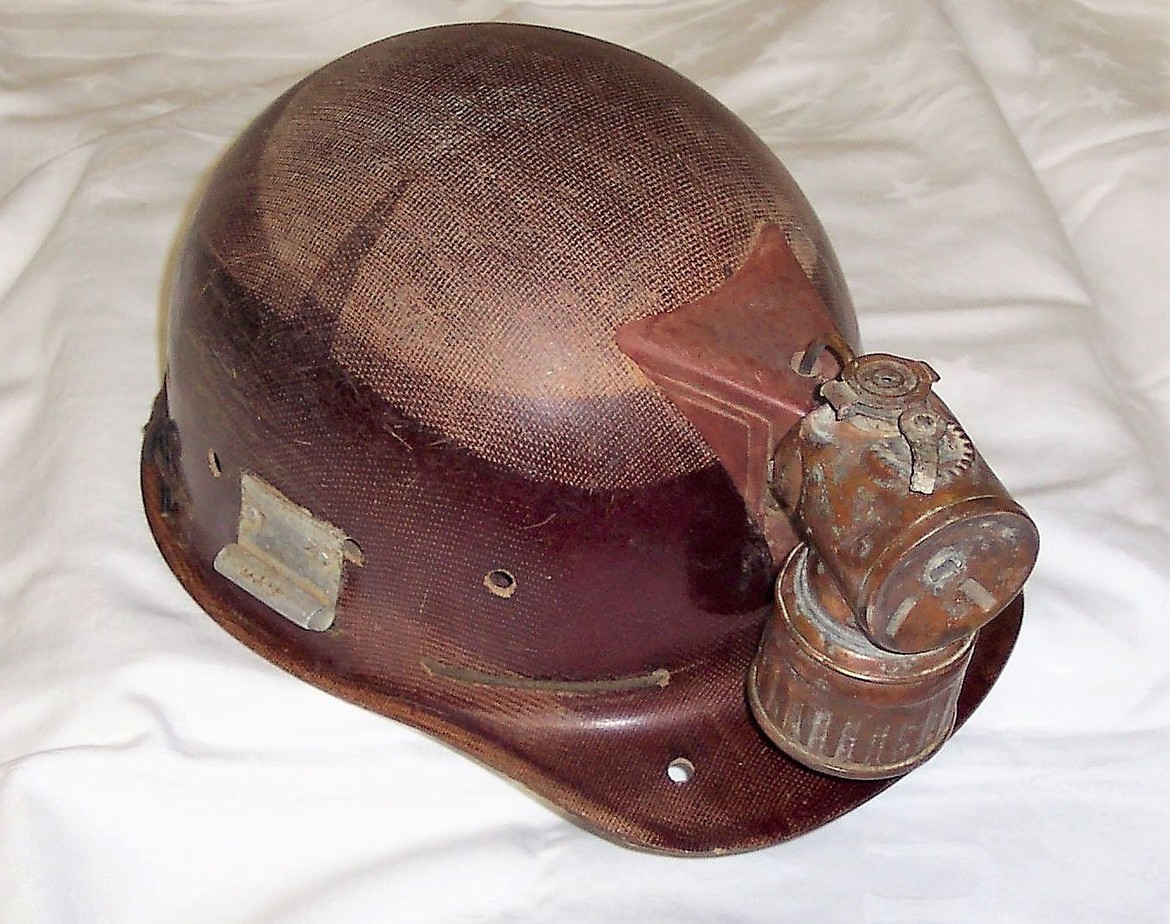 This miner's hard hat with carbide lamp was used by Charlie Riefsteck at the Continental Mine in the 1950s.
(Photo courtesy of BOUNDARY COUNTY MUSEUM)
This miner's hard hat with carbide lamp was used by Charlie Riefsteck at the Continental Mine in the 1950s.
Powered calcium carbide was placed in the generator chamber and water in the water tank. The water would drip onto the powder when mixed, they produced acetylene gas. The gas, when burned, gave off a bright light.
The Boundary County Historical Society and Museum, 7229 Main, Bonners Ferry, Idaho, sponsors this column.
Visit the museum Thursday through Saturday 10 a.m. to 3 p.m., or go online to the museum's website at www.boundarycountymuseum.org or the museum's Facebook page for historical photos and stories, and to see upcoming events. The museum can be reached at doyouremember@meadowcrk.com or telephone 208-267-7720. Thank you for your continued support.
Recent Headlines
---