This Week in Boundary County History - April 14, 2022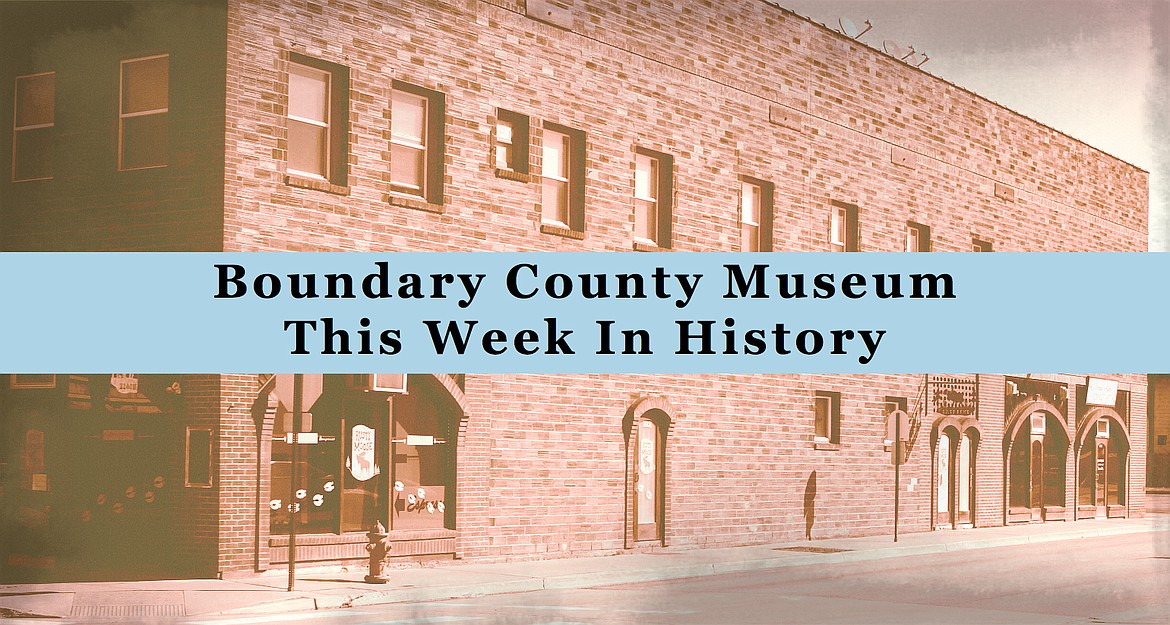 100 Years Ago
C.H. Dunlap of Chewelah, Washington, has arrived in town to be foreman of the construction crew building the power line from Bonners Ferry to the new power plant at Moyie Falls and the rebuilding of the power and light wiring systems of the city. The new power line will be 8 miles long and should be ready to furnish power to the city by early fall.
The work of reclaiming the 4,300 acres of land in Drainage District no. 1 has begun. A crew of some 60 men and 2 draglines are working on the ditches that will drain Mirror and Fry Lakes.
The County Commissioners ordered a general reduction of salaries of county officers. County treasurer and sheriff from $1,800 per year to $1,500 and coroner from $300 to $250.
50 Years Ago
Two local men were rescued from the chilly waters of the Kootenai River Sunday afternoon when their pleasure boat capsized while testing a new motor. Law enforcement agencies reported Clayton Onstott and Donnie Wells, both Bonners Ferry residents, had been on the river about 45 minutes when their boat flipped.
Another of the rewards of living to a ripe age was received recently by Rev. W.B. Nelson, Bonners Ferry, as he spent the winter months in Mesa, Ariz. Less than two weeks after he celebrated his 94th birthday on Feb. 27, he was awarded the 50-year Monarch from Lion's International.
Barbara and Linda Eby, daughters of Mr. and Mrs. Fay Eby, Bonners Ferry, were recently elected to the honor society of Phi Kappa Phi at the University of Idaho.
15 Years Ago
"Shakespearience," performed by actors from the Idaho Shakespeare Festival was performed at BFHS for junior and senior students.
The Boundary County Sheriff's Marine Division will be making "house calls" to residents in Boundary County in April. They will be giving FREE boat inspections.
The BFHS baseball team swept Intermountain League opponent Timberlake 9-3 in the first game and 11-1 in the second game.
— Submitted by the Boundary County Museum
Recent Headlines
---