This Week In History - April 21, 2022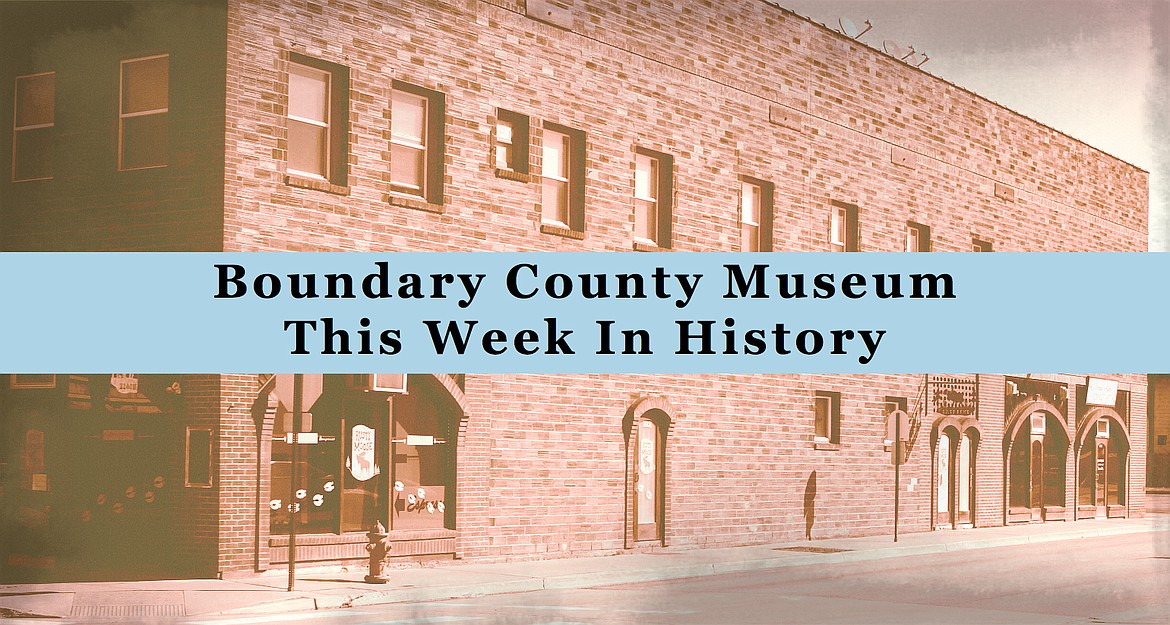 100 Years Ago
Lunden Bros. store at Naples was burglarized about 3 a.m. Wednesday morning. Three of the burglars were caught in the act by Charles and Emil Lunden — one was shot twice but kept on running only to return a short while later and asked to be taken to the doctor.
H.B. Kinnear has sold the stock, fixtures and good will of his hardware store to Richardon-Monks Hardware of Harrington, Wash. The new owners are previous business men of Bonners Ferry and are well-known in the community.
50 Years Ago
The metal fragments found in the Meadow Creek area last week and thought to be part of a possible downed aircraft have been identified only as "chaff," a metallic, mechanical means to jam radar.
Les Land, Boundary County resident, reported seeing a caribou in the vicinity of the Dale Nieman farm approximately 4 miles from Porthill along Highway 1.
Idaho National Guard members completed construction work on the new physical fitness center located behind Valley View School. The new training facilities will be used by students of Valley View for presidential physical fitness testing and physical education classes, Jim Ansley, school principal said.
15 Years Ago
On Monday, the National Weather Service announced its plans to withhold lowering the Kootenai River flood stage from 1764 to 1762.
Bonners Ferry High School announced that another "Ninth Grade Transition Night for Parents" (and students if they like), is scheduled for the future Class of 2011.
Bonners Ferry High School now has its own real, not so live, badger donated by the Idaho Department of Fish and Game. The beautifully done taxidermy was donated by Gary Stueve, Edie and Chad Guthrie, and the name plates were donated by Ken and Carol Maring.
— Submitted by the Boundary County Museum
Recent Headlines
---