'Self-care is a must in our busy society'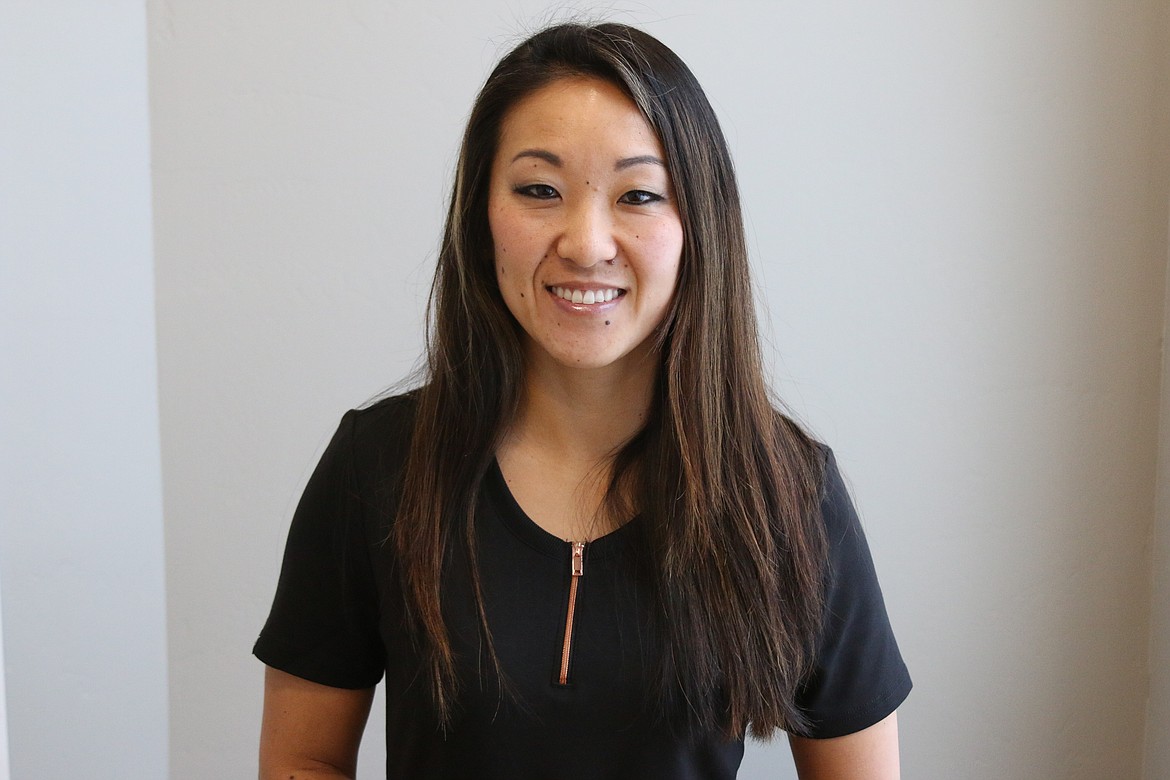 Shandee Alexander owner of Aveyeon therapeutic Massage and Wellness.
(Photo by: EMILY BONSANT)
by
EMILY BONSANT
Hagadone News Network
|
January 13, 2022 1:00 AM
BONNERS FERRY — Shandee Alexander, owner of Avyeon Therapeutic Massage and Wellness, wants her customers to feel refreshed after their visit.
Avyeon is a made up name that is special to Alexander. It is a mixture of her Korean name "Hyeon," which means beautiful, and Avian, or bird. So to her Avyeon means "beautiful bird," and she had dedicated this word to her massage studio.
Located downtown in the previous radio station and barbershop, Alexander has remodeled the space to make her studio more relaxing.
"People do their best when they feel their best. Self-care is a must in our busy society," Alexander said. "Regular body work is key to living up to your fullest potential. It is when we feel our best that we do our best. I am honored and blessed to be serving our community."
Alexander has always lived an active lifestyle. She danced for 16 years and played sports since middle school. Her passion for health and wellness started when she took her first athletic training class during her freshman year of high school.
"It was the cold smell of metal, the sound of clinking weight plates, the taste of sweat dripping off my nose and the camaraderie of all the other gym rats pushing to achieve healthy goals that hooked me," Alexander said.
Her fascination with human anatomy and the joy of helping others led her into two years of athletic training studies at the University of Montana, obtaining her personal training certification and studying to achieve her massage therapy license.
She said that her personal training experience and science background goes hand in hand with massage.
"I love the body and working muscles," she said. "I'm very knowledgeable with my kinesiology and so I like figuring out problems that people have with their body and how I can make them feel better when they get off my table.
"I want [clients] getting off my table feeling like they have a better range of motion, more mobility, more relaxed and I want them to walk about feeling better than they felt coming in," she said.
With her past injuries in mind, Alexander has firsthand knowledge of how important it is to get bodywork every month, she said. Even she has a massage therapist so she can feel her best.
Alexander is trained in deep tissue, sports, Swedish and pre-natal massage. Alexander's favorite massage to give is a therapeutic massage, which works the problem areas, while still allowing relaxation.
She also uses infrared light therapy which encourages tissue repair and regeneration infrared light penetrating below the skin's surface to target muscle and joint pain, Alexander said. This provides relief for people dealing with inflammation from injury.
It also increases circulation, accelerates tissue repair, eases muscle pain, relieves joint stiffness and enhances overall cell performance on a microscopic level, Alexander said. Infrared light therapy also boosts cellular energy to encourage and enhance the body's natural healing abilities.
Alexander was raised in Bonners Ferry and has lived here for 31 years. During her free time, she enjoys hiking, kayaking, spending time outdoors and adventuring with her two children, Boston and Kaydence.
Avyeon is open and located at 6412 Kootenai St., Bonners Ferry. For an appointment or information, call or text 208-755-0039.
Recent Headlines
---