Larsson to bring community back to BCH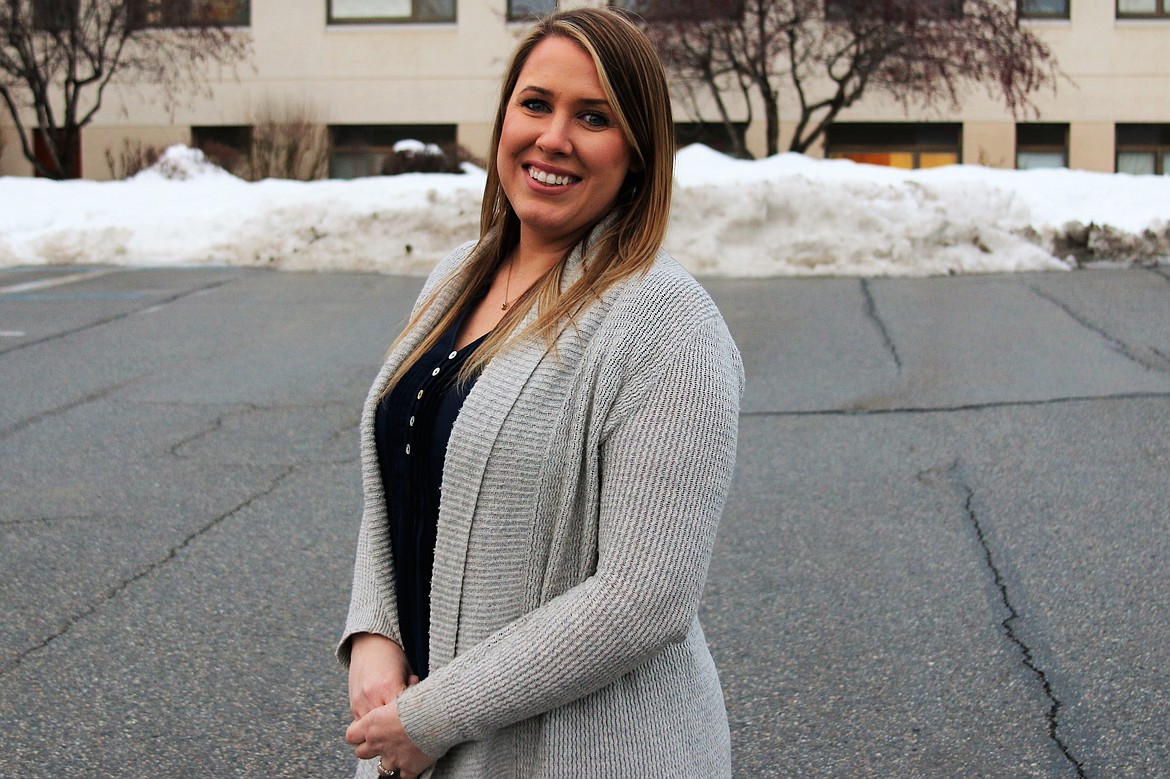 Danielle Larsson is the new community relations and marketing director at Boundary Community Hospital.
Photo by EMILY BONSANT
BONNERS FERRY — Danielle Larsson is the new community relations and marketing director at Boundary Community Hospital who hopes to re-engage the community and families once COVID-19 cases drop.
"I am in charge of reaching out to the community and letting them know what we are doing and how we are helping the community," Larsson said. "I'm hoping to bring new light or new energy to Community Hospital and the Fry Healthcare Foundation and maybe get some new revived excitement for some of our old projects."
She also communicates information and messages from the hospital to the public and organizes public relations events, such as the health fair.
Part of engaging the community encouraging hospital staff to volunteer eight hours in the community over the year.
"It's actually gone really well. We've really been trying to encourage our staff to volunteer in the community as much as possible," she said.
Larsson has a bachelor's in nutrition and food science with an option in management. She said her management course had a lot of business and communication ties which has prepared her for this role. In addition, she gained marketing experience from running her own wedding photography business, Larsson said.
She said one thing she brings to this role is "fresh eyes." This has allowed her to see that the hospital's previous marketing was mainly catered to the older generation.
"And not that there's anything wrong with that, but there's more demographics, and I'm trying to reach them all," she said. "I'm trying to diversify our outreach to include everybody."
She said that before she felt that the average family wasn't being reached, but she wanted to change that and make events that are family oriented. Her big push is to have a mud run.
The cornhole event last year was very successful and will continue this year, Larsson said. The golf tournament was canceled last year due to COVID-19.
"We decided that this year, it was the responsible thing to do […] I am hopeful that this coming summer that our numbers will be down and people will be able to participate. Because I want to make sure if we're doing these fundraisers, that it's fun for everybody to participate," she said.
Recent Headlines
---