Patricia Irene Poulton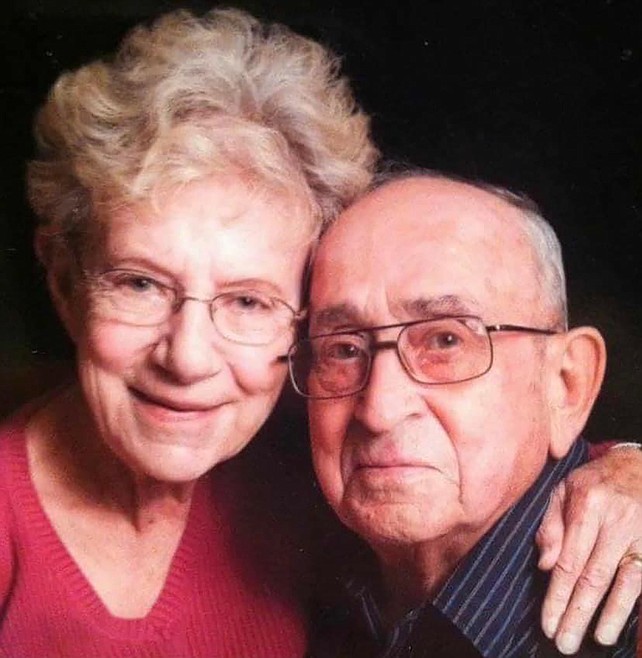 Patricia Irene Poulton was born in Winnett, Mont., to Tillman and Hazel Sandaker joining her siblings, Margie, Maurice and Gene, with Allen to come later.
She met Billie Vern Poulton in the third grade and the rest is history; he was the love of her life. They married on March 17, 1953, in Roundup, Mont. They had five children, Rich Poulton, Randy Poulton, Carrie (Joe) Figgins, Cathi (Alan) Winkelseth and Shelly (Jack) Yount. They lived and ran their trucking company in Baker, Mont., until 1968 when they bought the Redi Mix with Maurice and Alice Sandaker (brother and sister-in-law) and moved to Bonners Ferry, Idaho.
They loved this area and watched their kids grow and marry and have 14 grandchildren, 36 great-grandchildren (one more on the way) and one great-great-grandchild (one more on the way).
She is preceded in death by her husband of 69 years, Bill; son Rich; great-granddaughter Angela Poulton and great-granddaughter Ellie Figgins.
She was so loved by so many and will be missed dearly.
Private services will be held at 11 a.m. Saturday, July 23, 2022, at Grandview Cemetery.
The Bonners Ferry Funeral Home is caring for the family. Please leave a message or memory at bonnersferryfuneralhome.com.
Recent Headlines
---