Great training makes greater divers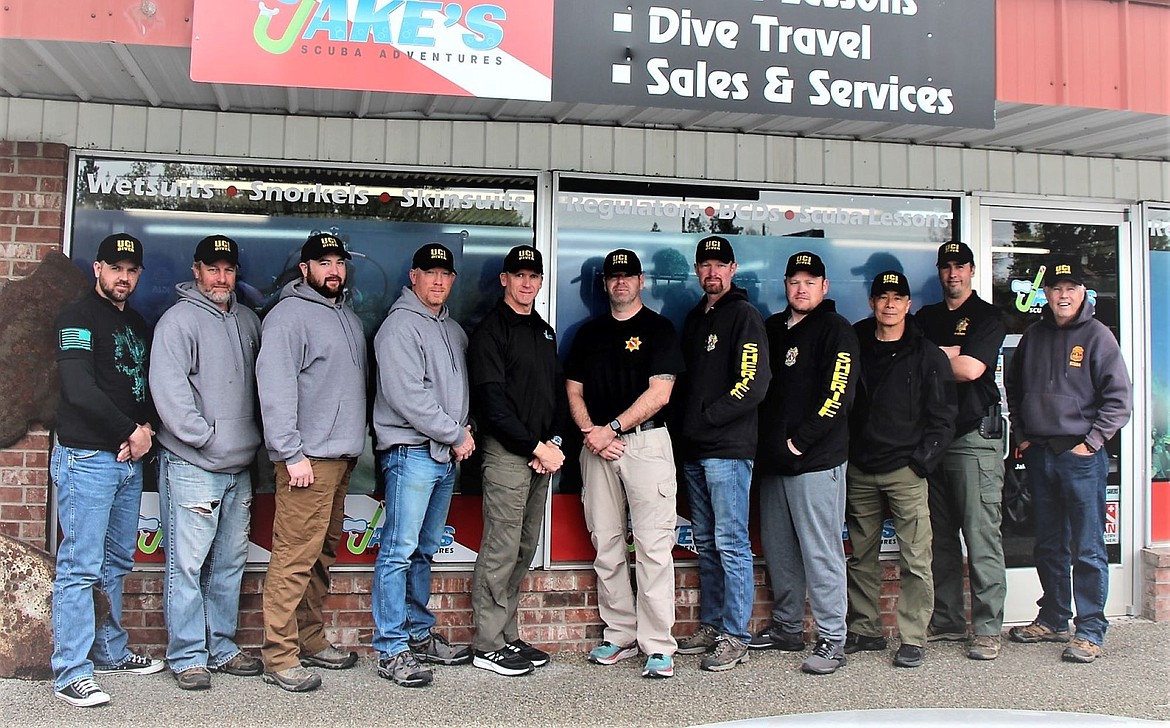 A Boundary County dive team member, BCSO deputies, KCSO dive team and Elko, Nevada dive team members at an Underwater Criminal Investigation training.
(Courtesy Photo)
by
CYNTHIA LOUGHNEY
Staff Writer
|
June 16, 2022 1:00 AM
BONNERS FERRY — Boundary County first responders received world class training in underwater criminal investigations last month.
With the population growth and the water recreation opportunities coming to our community in Boundary County, Boundary County Search and Dive Rescue Team continue to look for the most up-to-date and relevant training possible. With more people moving into the area as the population grows this increases water recreation and the importance of dive training.
One diver and two deputies were sent to training which was paid for in part by the Bonners Ferry Rotary Club. The course, an underwater criminal investigations class in Coeur d'Alene was instructed by Mike Berry.
Berry is one of the world's leading trainers and authorities in public safety diving and specializes in teaching others how to succeed and survive in this ever demanding and challenging profession. He is also recognized internationally with 40 years of active experience as a master underwater criminal investigator and one of the most experienced public safety divers/underwater criminal investigators in the world.
Boundary County first responders trained alongside members from the Kootenai County Sheriff's Office dive team and dive members from Nevada.
The Boundary County dive team is always looking for ways to educate and hone their skills as a public safety diver for the community. While only three first responders attended this course, the goal is to have every dive team member trained at a high level, officials said.
BCSO officials thanked the BF Rotary club for donating $1,500, which allowed BCSO to attend the class.
The Bonners Ferry Rotary Club continues to help different groups and projects throughout the community and they did not disappoint on this project, BCSO Sheriff Dave Kramer said.
Recent Headlines
---