This Week In Boundary County History for June 23, 2022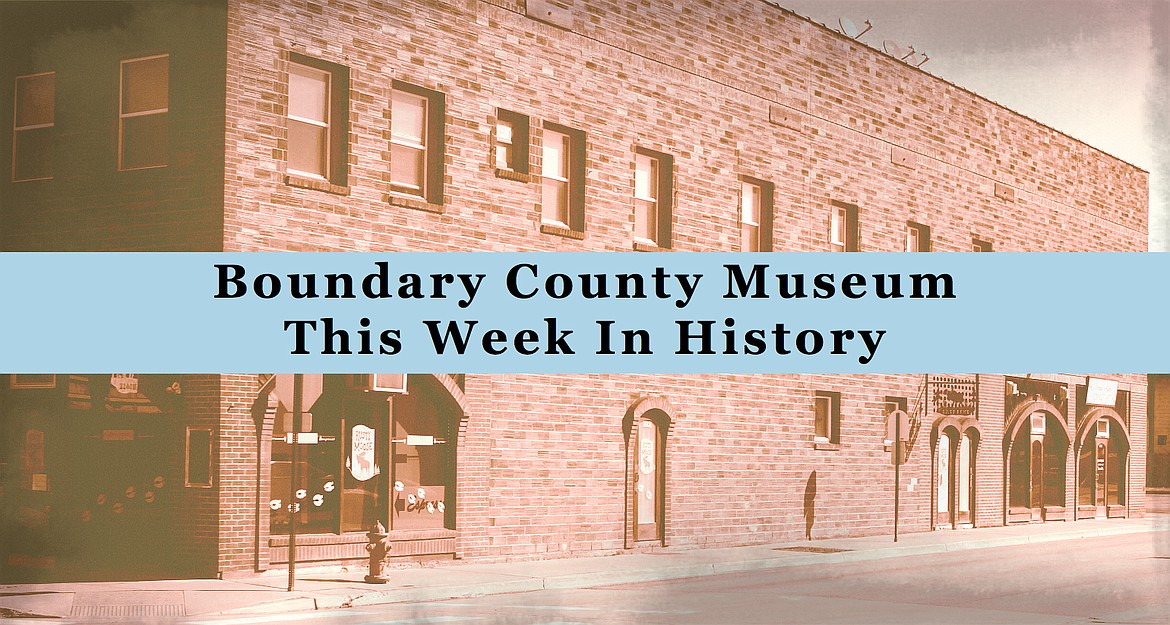 100 Years Ago
A raise of five cents per hour in the pay of the employees at the Bonners Ferry Lumber Company went into effect last Friday. The wage scale of the local company is on par and in some instances is above that of other lumber companies in the Inland Empire.
John Washburn, proprietor of the Hudson Stage running between Bonners Ferry and Porthill, is now operating a new seven passenger Hudson car, which he recently purchased from the Parks Highway Garage.
A thorough investigation of the condition of the county bridge across the Kootenai River at Bonners Ferry made yesterday by the county commissioners, resulted in the structure being condemned as unsafe and steps will be taken as soon as possible to provide for the building of a new bridge.
50 Years Ago
B.F. District Ranger Neil Howarth transfers next week to a new Forest Service position at the Region One office in Missoula. Robert Graham, of the Bitterroot National Forest at Hamilton, Montana is scheduled to arrive here next week to take over as the new B.F. District Ranger, according to Howarth.
Boundary Continental Hop Producers, Inc. this week are erecting three new hops processing buildings costing $500,000 at a site approximately five miles north of Bonners Ferry, along Highway 2-95 near the North Bench hops fields.
Father Francis Hebert, the new pastor of St. Ann's Catholic Church, assumed parish duties from retiring Father Dulberg, who retired on account of health.
15 Years Ago
Bonners Ferry Mayor Darrell Kerby has been chosen by his peers to receive the Harold Hurst Award.
Tristan Mullis participated in the May 9-13 National Leadership Conference of Business Professionals of America in New York, N.Y. Tristan competed in CISCO Systems Administration.
Former Badger, Forest Braden, earned All American honors at the NCAA Division 1 Outdoor Track and Field Championships last week.
— Submitted by the Boundary County Museum
Recent Headlines
---