Delores Riekena, 77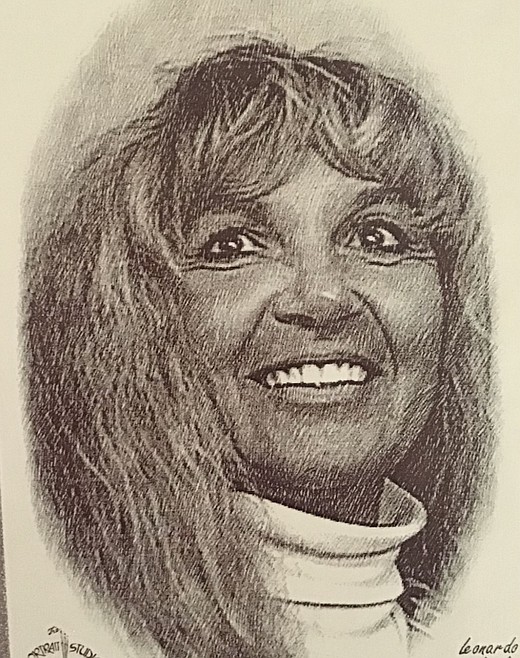 |
November 3, 2022 1:00 AM
Delores Riekena passed away at the Bonners Ferry Hospital on Oct. 26, 2022, with her husband, Rick, by her side. Services will be held at 2 p.m. Saturday, Nov. 12, 2022, at the Bonners Ferry United Methodist Church.
Delores was born in Curtis, Neb., on March 10, 1945, to Walter and LaVeeda Linnemeyer.
She joined two sisters — Wauneta and Nona Kaye. Her family moved to Bonners Ferry in 1955.
Delores was the mother of three children — Jamie, Kristie and Wally Barton. Her three kids blessed her with six grandchildren and 16 great-grandchildren.
Delores lived an "all or nothing" kind of life. In her closet you could find a dozen pairs of the same white-as-snow shoes, light blue Levis, and white-as-snow T-shirts — all perfectly ironed, folded and put away. Her motto was "If one is good, 10 would be better!"
Through the good times and the bad times, she continued to live and love fiercely with the adventurous soul that God gave her. Whether it was exploring the woods until dark with a cup of fresh milk and a hand-picked apple, or deciding to load up the kids last minute to see the ocean, her spirit could never be tamed. She enjoyed life in every way and usually had a crazy story to prove it.
This trait has been passed on to some of her grandchildren and great-grandchildren.
Her basement was a haven for the grandkids with every Walt Disney movie ever made and the toys to go with them. She made countless trips to McDonald's in Sandpoint just to collect the Happy Meals toys — which were kept in the basement with the movies.
Delores loved her grandkids, her great-grandkids — and shopping! Losing the ability to drive never stopped her. With Amazon and an iPad she could send "goody boxes" to the kids any time of the day! Things like potato chips or candy — maybe even a case of chewing gum could be delivered overnight!
If memories are a gift to the world … she has left many of them. I believe every child who lives in Boundary County can remember her and Rick's house on Halloween … and the full-sized candy bars! I think that was their favorite holiday. Sadly, their house is quiet now — but look at the memories that live on.
Delores was preceded in death by her parents and granddaughter Jessica (Barton) Soule. She is survived by her loving husband, Rick Riekena; sisters Wauneta (Dick) Dawson and Nona Kaye Clark; kids Jamie (Pam) Barton and Wally (Tammy) Barton of Bonners Ferry, and Kristie Barton of Downieville, Calif.; and grandkids Bradley (Sara), Samantha, Jonathan and Josh Barton of Bonners Ferry, and Tyler (Tedi) Barton of Fairbanks, Alaska. She leaves behind 16 great-grandchildren who adored her, and many "adopted" kids that she took under her wing and loved.
She will be greatly missed by many.
A memorial service will begin at 2 p.m. Saturday, Nov. 12, 2022, in the Bonners Ferry United Methodist Church. Private interment will be in the Grandview Cemetery also in Bonners Ferry.
Bonners Ferry Funeral Home is caring for the family. To leave a message or memory for the family, please go to www.bonnersferryfuneralhome.com.
Recent Headlines
---