Koon named IHA Trustee of the Year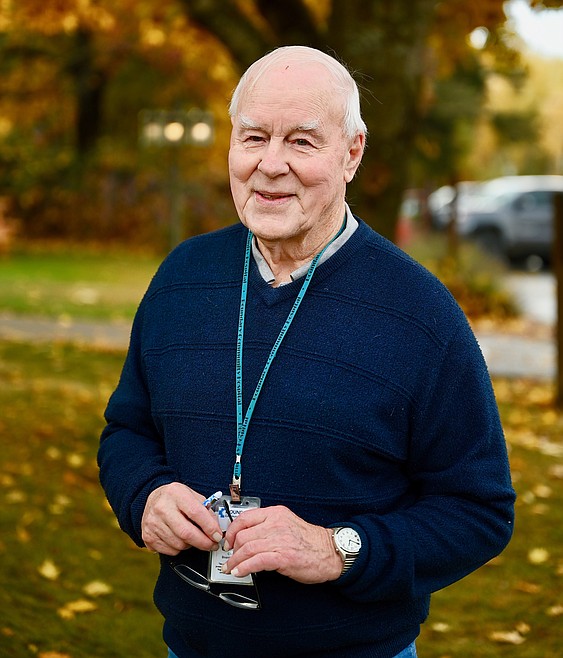 Koon has been named the Idaho Hospital Associaton's Trustee of the Year.
(Courtesy Photo BCH)
|
November 10, 2022 1:00 AM
BONNERS FERRY — Boundary Community Hospital trustee Elden Koon has been named the Idaho Hospital Association's Trustee of the Year.
Following a three-year break during the height of COVID, Idaho Hospital Association members met Oct. 3-6 in Sun Valley to educate, encourage and energize Idaho hospital leadership.
Part of that meeting was to recognize the outstanding contributions of key individuals during the most challenging time in modern health care memory.
When told of the honor, Koon, however, replied that the staff at BCH deserve all of the recognition for their dedicated work when asked about the award. He said he is very proud of the contributions of each and every staff member and is so grateful for the jobs well done during extremely tough times.
Thank you BCH staff and thank you Elden for your immense contributions to our organization, BCH officials wrote.
Koon has been part of the Boundary Community Hospital Board of Trustees for 28 years, including 23 years as board chairman.
Koon said his reason for being committed to BCH was simple.
He stated that he is dedicated to the well-being of the hospital and the community served by the hospital. He recalled that when he started on the board, BCH was situated on a gravel lot and did not offer many of its current services. Looking forward, he said he is excited to continue his work on the board and looks forward to continuing to meet the needs of the community.
Recent Headlines
---