BCSO advises caution in winter recreation on frozen bodies of water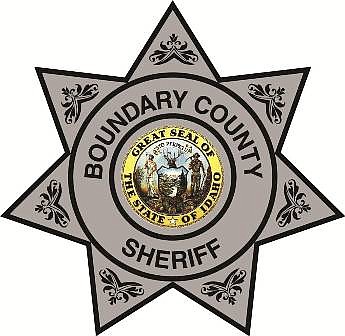 |
November 21, 2022 1:00 AM
BOUNDARY COUNTY — With winter weather finally arriving, the Boundary County Sheriff's Office would like to caution those choosing to participate in recreational activities, such as ice skating and fishing, on frozen bodies of water.
There is no predetermined temperature or time of year that the ice can be considered safe, BCSO Undersheriff Richard Stephens wrote in a press release.
"No ice is 100% safe to travel upon, but there are guidelines to increase your safety if you choose to venture out onto icy waterways," he said.
There are numerous factors to consider when determining the safety of the ice: ice thickness, ice type, age of ice, air temperature, water temperature, water depth, water current and type of load on the ice are some examples, he said.
The following guidelines for ice thickness are for new, clear ice only without any other weakening factors. White ice or snow covered ice may be significantly more weak and difficult to assess for strength.
• 4 inches — Foot activities such as fishing or skating
• 5 to 7 inches — ATV or snowmobiles
• 8 to 12 inches — Small vehicle
• 12 to 15 inches — Medium vehicle
These are guidelines only, Stephens said, adding that each situation must be assessed individually for safety and reassessed with each visit.
"If you feel that it is safe to park a vehicle on the ice, use significant spacing (at least 50 feet) between vehicles to spread the load on the ice. Continue to monitor for sinking and move vehicles at least every two hours," he said.
Stephens added that the BCSO does not recommend taking vehicles out on the ice.
Avoid slush ice and ice that has standing water on it, he said. Avoid protruding objects in the ice such as logs, bushes or branches. Ice does decrease in strength with age, he added.
"On many of our area lakes, beavers and muskrat use creates several areas of thinner ice that is not always visible from the top," he said.
Recent Headlines
---