Youths share trophy photos
|
November 29, 2022 1:00 AM
BOUNDARY COUNTY — Young hunters shared their trophy photos of recently harvested fowl and big game.
Winchester Woelfle, 12 harvested a grouse; Gordon Woelfle, 11 harvested a doe; and first-year hunter, Addison Ringer, 10, took her first deer in Bonners Ferry.
Share your trophy photos during hunting season and it just might end up in the next edition of the Herald.
Photos may be edited to ensure photos are not graphic in nature. Tell us who is in the photo and where the photo was taken.
Email photos to news@bonnersferryherald.com or submit them to our website under "All Sections," click "submissions" and "submit a photo." Best hunting.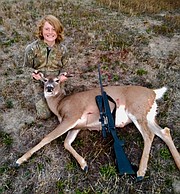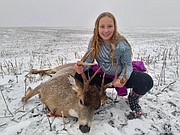 Recent Headlines
---