Skinner sentenced in lewd conduct case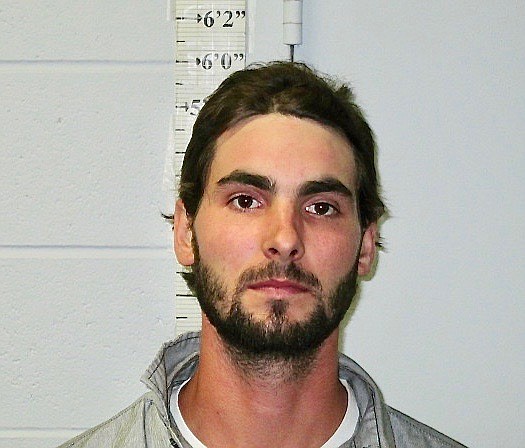 Josiyah N. Skinner.
(Courtesy Photo BCSO)
by
EMILY BONSANT
Staff Writer
|
October 21, 2022 1:30 PM
BONNERS FERRY — A Boundary County man was found guilty during a bench trial on two counts of lewd conduct and was sentenced up to 20 years in prison.
District Judge Barbara Buchanan found that the prosecution established Josyiah N. Skinner's guilt beyond a reasonable doubt.
The allegation first stemmed from a welfare check in 2019 at a Boundary County elementary school when two children alleged Skinner put his genitals in their mouths. In 2019, the case was dismissed without prejudice due to the age of the children at the time, which allowed for the state to move forward with their case and hold a trial on July 27.
At the Oct. 21 sentencing, there was a large turnout of staff members from the school where the welfare check had taken place in 2019. No additional evidence was presented at sentencing.
In asking for a sentence of 25 years, with 10 years fixed, Prosecuting Attorney Andrakay Pluid requested the court consider society and safety of the community.
However, defense attorney Linda Payne asked the court for probation, reminding the court that one of the victims had previously recanted her testimony to her mother. She questioned the children's testimony since they had been through child protection and talked to many adults that helped the victims keep their story consistent.
When it came to Skinner's inability to do treatment, Payne told the court it was due to her client's illiteracy and not an unwillingness on his part. She requested Skinner receive probation instead of jail and, as a condition he be able to get his GED. She noted the letters of support he had received and his desire to do what is necessary to be in the community and work to support his family.
"He was found guilty of a crime he did not commit," Payne said.
Skinner asked that he be allowed to provide for his family, something he can't do if he's in prison.
Judge Barbara Buchanan said the four goals of sentencing are to protect society, deter defendence and anyone else from committing crime, rehabilitation, retribution and punishment.
Mitigating factors of the case is that Skinner has little criminal record and opted for a bench trial instead of a jury trial, which was easier on the victims, Buchanan said. Letters of support and him been gainfully employed both were factors in his favor.
However, an aggregating factor is the relationship between Skinner and the children, she said.
The court found the children believable beyond a reasonable doubt and that they had no motivation to make up the story. Additionally, these allegations were disclosed at school and not during a custody case.
Pluid said the victims would have had more motivation to change their story instead of maintaining the allegations.
Buchanan added that Skinner's impoverished upbringing, limited literacy, lack of schooling, socialization and exposure was in no fault of his own. Rather, he has been found guilty and has to face the consequences.
Buchanan sentenced Skinner to five years fixed and 15 years indeterminate for a 20-year sentence. He will have the opportunity to get a GED in order to be in the position to get treatment.
Skinner will have to register as a sex offender once released from prison.
Recent Headlines
---