BCRCC announces no-confidence vote for Sauter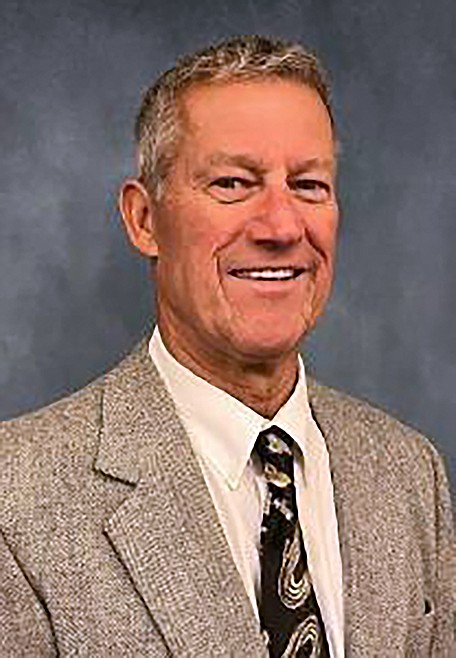 by
LAUREN REICHENBACH
Hagadone News Network
|
April 25, 2023 1:00 AM
The Bonner County Republican Central Committee issued a vote of no-confidence for freshman District 1 Rep. Mark Sauter, contending he failed to represent the party's platform and principles during the legislative session.
The vote of no confidence in Sauter's performance was announced by the Bonner County Republican Central Committee Monday.
"This isn't a surprise at all," Sauter said about the vote. "Representatives who have supported education and other conservative community causes have been the targets of this campaign."
In the announcement, BCRCC chairman Scott Herndon said Sauter's vote on House Bill 314, which would have prohibited taxpayer-funded libraries from distributing what legislators claimed was "obscene" materials and would have required the libraries to take "reasonable steps" to prevent such materials from being accessed by children.
Sauter, a registered Republican, voted against H0314. After Idaho Gov. Brad Little vetoed the bill, Sauter was the single vote by which a House veto override failed.
The central committee also cited Sauter's votes on S1130, which establishes limitations on public entities wanting to require that individuals receive a coronavirus vaccination; H0024, which regards the new $80 million Idaho Launch program; H0180 involving the Idaho state treasurer to invest idle state money to hedge against inflation; and H0293, which suggested the State Board of Education be elected by region rather than be appointed by the governor.
Sauter serves on the House Education Committee which heard several Education Savings Account bill proposals this session. Considered a platform principle, Herndon said Sauter opposed attempts for "needed school choice legislation."
Herndon, who represents District 1 in the Idaho Senate, said another platform issue where Sauter fell short was in Medicaid funding. The BCRCC's stance is that if Idaho Health and Welfare removed ineligible participants, the Medicaid budget could be cut by at least $830 million.
Because Sauter voted in favor of the original $4.6 billion Medicaid budget, BCRCC officials claim he has not demonstrated leadership in the party's platform principles.
Herndon said he hopes the vote will help Sauter reevaluate his decisions moving forward.
"We want Republicans in Bonner County to be aware of the platform and its positions and to know when our elected Republican representatives have a consistent and significant pattern of not adhering to the platform," Herndon said. "While we understand that every elected official will have some deviation from the platform, it becomes a serious problem when those deviations are significant and on a wide range of issues."
Sauter said he has done his best to be a responsible representative for District 1 and will continue to do what he thinks is best for the people he represents.
"I ran without the endorsement of the Bonner County Central Committee," he said. "I never asked for their support. Despite the lack of the central committee endorsement, I won with a majority of votes in the election. I want to thank Mr. Herndon for pointing out some of the differences between me and the Bonner County Central Committee and the Idaho Freedom Foundation."
Recent Headlines
---