Boundary County Fair packed with fun, memories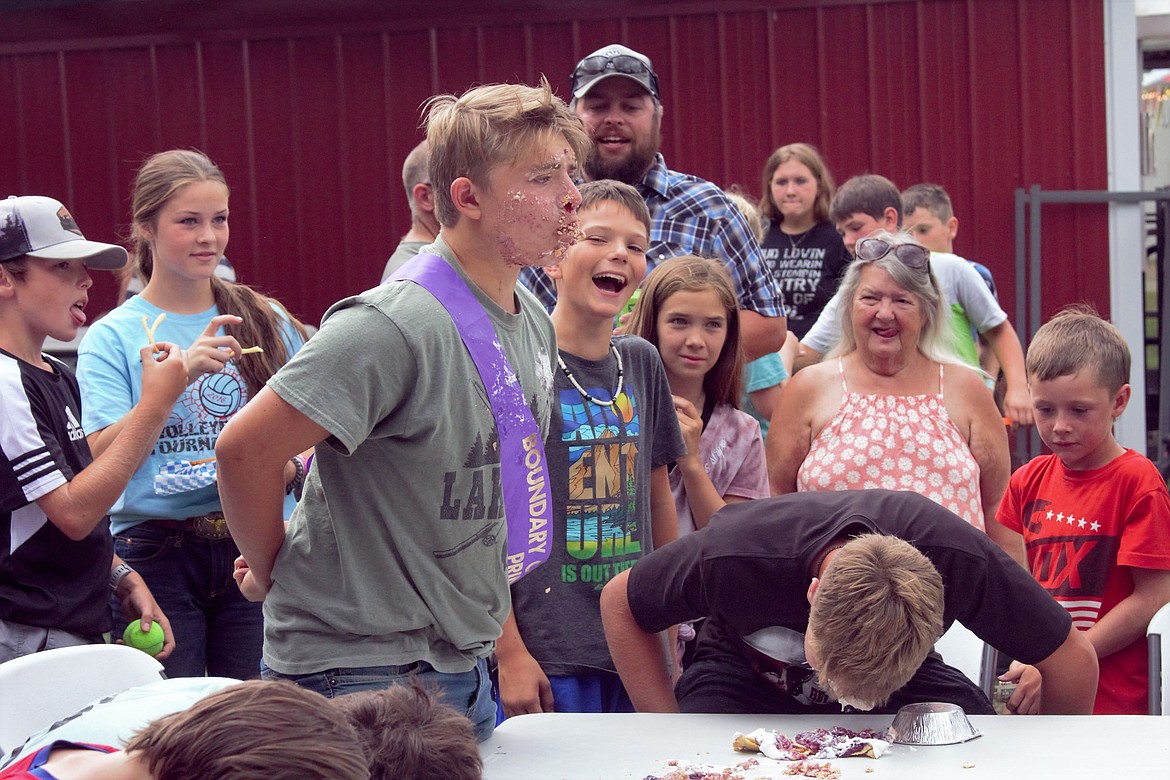 Isaac Bliss wins the pie eating contest for the teenage division.
(Photo By: EMILY BONSANT)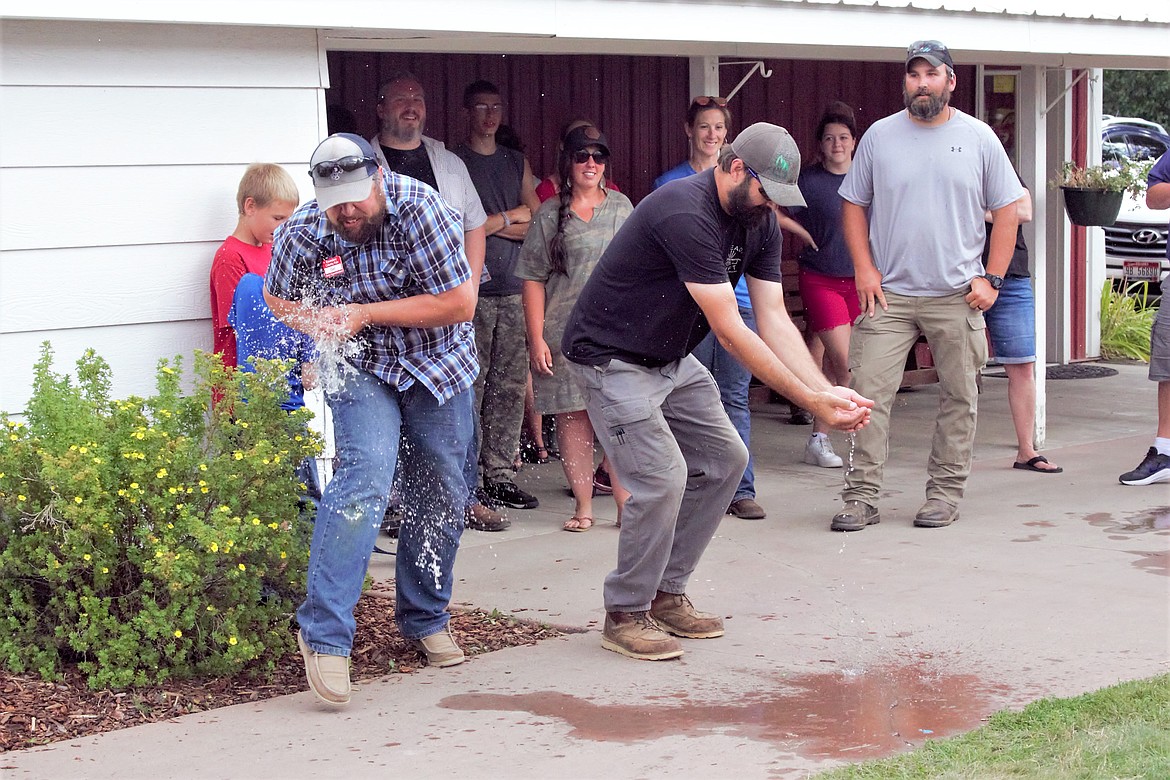 (left) Ben Robertson narrowly wins the balloon toss for the audlt division at the Boundary County Fair.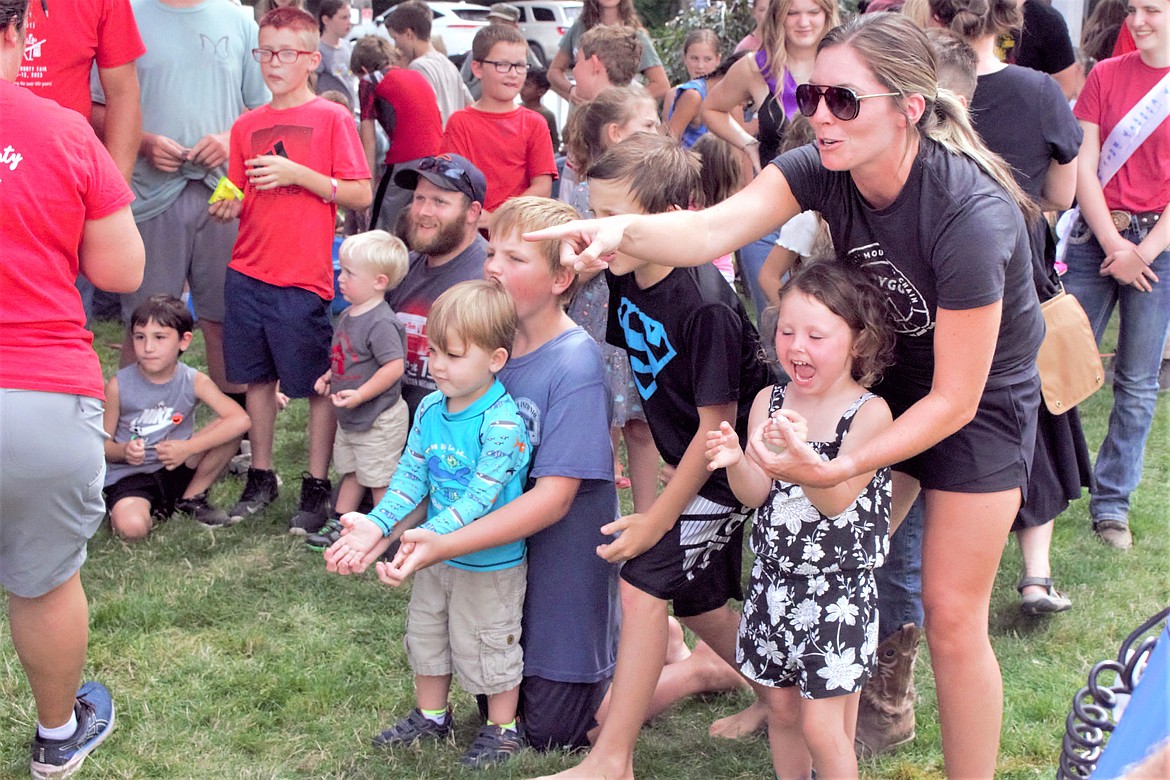 Kids participate in the balloon toss at the Boundary County Fair.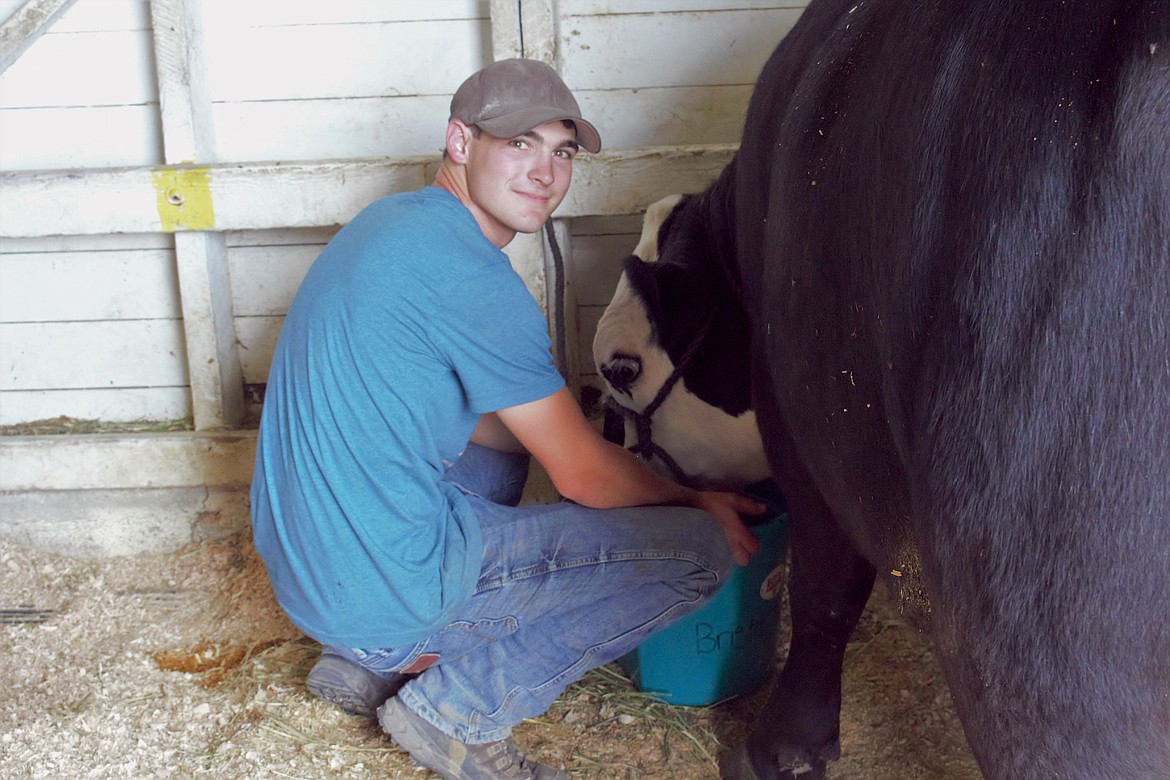 Bonners Ferry FFA Chapter members tends a cow at the Boundary County Fair.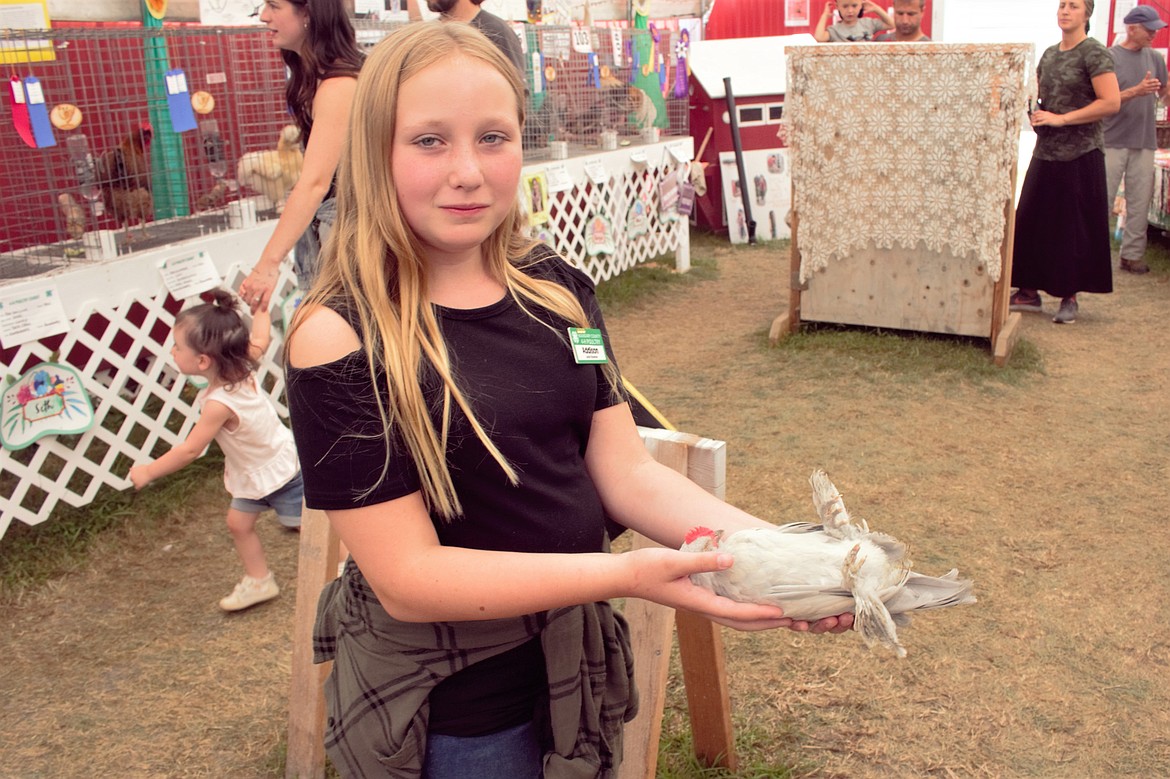 Addison a 4H member holds holds her Porcelain d'Uccles chicken at the Chicken House during the Boundary County Fair.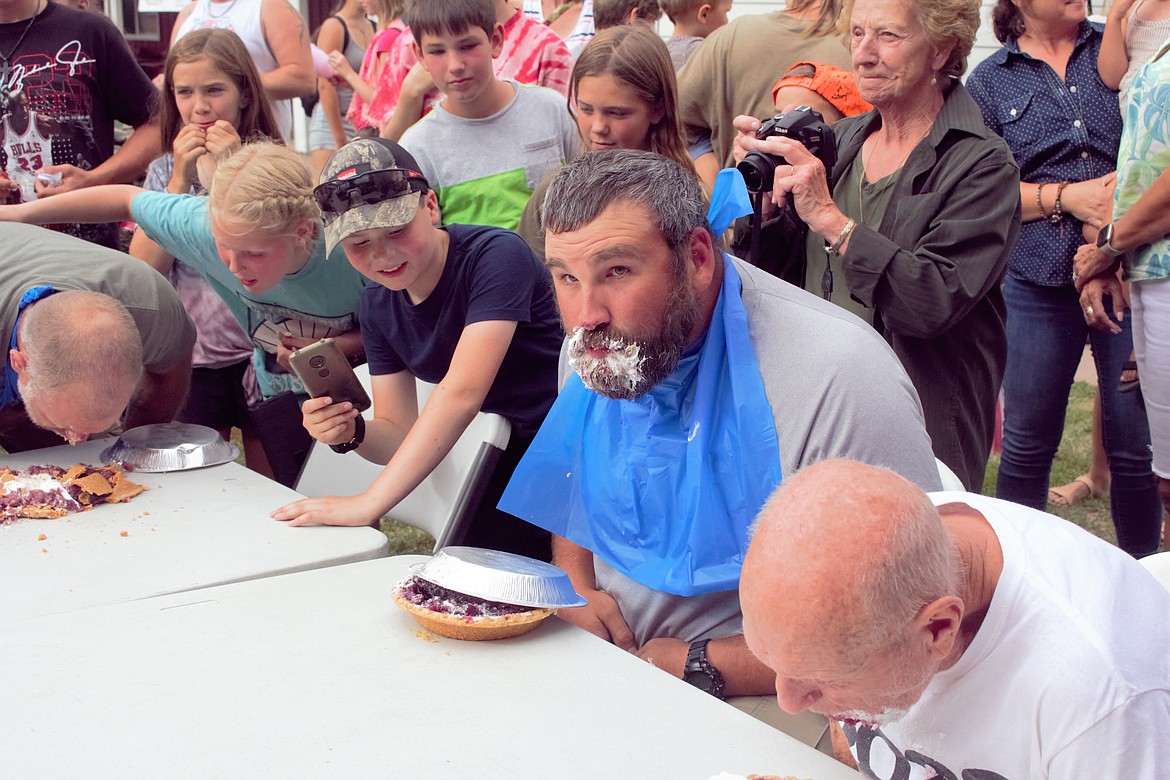 BFPD Officer Jeremy Garrett competes at the pie eating contest on Saturday Aug. 12 at the Boundary County Fair.
Previous
Next
by
EMILY BONSANT
Staff Writer
|
August 17, 2023 1:00 AM
BONNERS FERRY — The Boundary County Fair has closed, but the memories, accomplishments and bragging rights will remain.
Five days packed with events, from animal showing, displays, family fun activities and much more had families and fair goers coming out in droves.
The final day of the fair, Saturday, Aug. 12, had the fair parade, followed by the Iron Memories Motorcycle Show.
Rounding out the afternoon, competitors young and old came out for the stick horse race, water balloon toss, pie eating, and watermelon eating contests. Rivalries new and old were formed as the kids and competitive adults risked it all for the blue ribbons.
The highlight of the afternoon was the pie eating contest, with toddlers down to their skivvies unsure what the adults and their siblings had in store for them. After some tears and one little fellow eating like he'd never tasted blueberries before, a victor was named.
For the 5- and 6-year-olds, one young lady figured out the technique of flipping the pie onto the table and chowing down.
No hands are allowed in the contest, so when Issac Bliss competed for the teenagers his technique was one of dedication, as he threw his torso onto the table and attacked the pie. He swiftly won the blue ribbon as his peers continued to fight for second place.
As the blueberry pies grew in size from competition to competition, the adults were surprised when faced with a full pie, including whipped cream and ice cream, instead of the individual portions the younger crowd faced.
Bonners Ferry Police Officer Jeremy Garrett said once he took a bite of the ice cream it stalled his game plan. But once he recovered, he dove beard first into the pie. He came close to the blue ribbon, but after flipping the pie over with his face, the crust stuck to the table. As a result, he had to settle for second place.
Fair week closed with a free family concert performed by the Sam Leyde Band. The Boundary County Fair will return August 2024 for its 104th year.
Recent Headlines
---