Bill would enhance Stand Your Ground laws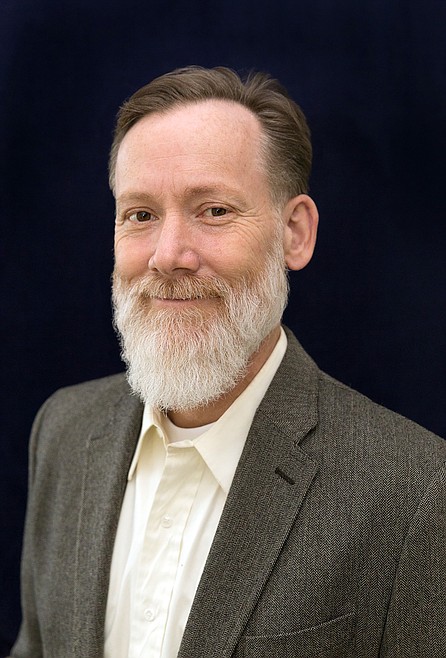 by
SEN. SCOTT HERNDON/Contributing Writer
|
February 2, 2023 1:00 AM
The Idaho Legislature convened on Jan. 9 for an approximately three-month session. The legislature is composed of citizens who do this work part-time, yet the responsibility of the legislature is probably the most significant responsibility of our state's government.
The Idaho Legislature, comprised of 35 senators and 70 representatives, is the only branch of the state's government that directly represents the people of Idaho.
No law can be conceived and considered, much less passed, unless it originates in the state legislature. That way no law ever exists that has an impact on all Idahoans in their daily lives until it is approved by representatives of the people from throughout every corner of the state. And those representatives are themselves just ordinary people of Idaho.
No taxpayer dollar can be spent by the government unless it is authorized and appropriated by the Idaho Legislature. This authority over taxpayer dollars extends to federal funds, not just state fees, state corporate and personal income, and sales taxes. So even during COVID, when the federal government transferred $26 billion to Idaho state coffers, none of it can be spent until the state legislature approves the expenditures.
The budget of the state of Idaho and this fiduciary responsibility for taxpayer funds is literally what drives the three-month length of a typical Idaho legislative session. That is how long it takes for Idaho's almost 200 boards, departments, and agencies to come to the legislature's Joint Finance and Appropriations Committee, with their hands out, and for that 20-member committee of 10 senators and 10 representatives to devise 108 budget bills that will appropriate, this year, over $14 billion of spending by the state of Idaho.
I am one of the members of JFAC, and the beauty of the system is that ordinary people, accountants, builders, lawyers, small business owners, tradesmen, and bus drivers make these budget decisions. I have some advantage in serving on JFAC since I have a bachelor's degree in finance and spent years as an auditor, accountant, financial analyst, and financial systems specialist.
Being just three weeks into the Idaho legislative session means we have not seen most of the policy bills that will be the highest priorities for the session. The weightiest bills of the session take longer since there are multiple solutions, but I do expect to see significant bills regarding property tax. I am co-sponsoring a bill that will raise the primary homeowner's exemption and another bill that will offer direct relief to primary homeowners by directing state tax revenues to pay a portion of property tax bills for every homeowner.
From my seat on the Senate Education Committee, I hope to see a bill to change the public school funding formula to an enrollment-based formula since this is what all three school districts in our area want. I also hope to see a bill that will solve the need for building remodeling and replacement for our local public schools. I am focused on math and reading proficiency of our students and how we can bring up those scores and reward teachers for performance while also giving schools more control over their business. I want to cut out the distractions from the primary purpose of our schools, which is to produce intelligent people who can keep this American republic.
I already have several of my own bills underway. Senate bill 1004 enhances Idaho's Stand Your Ground law by ensuring defendants in a lawful self-defense action do not get maliciously prosecuted at great cost to the defendant's freedom and wallet. My SB1002 clarifies that Idaho's abortion ban does not criminalize miscarriage, ectopic pregnancy, or medical emergencies. In another bill, I will be attempting to protect rape-conceived preborn children because we shouldn't compound the violent felony of rape by permitting the violent force of abortion upon the innocent human child conceived in rape.
Less controversial is my SB1010 regarding slow-moving vehicles and my SB1021, shoring up the legislative oversight of the Priest Lake Outlet Dam. I am adding a criminal penalty, like in 29 other states, for knowingly filing a false report of child abuse and neglect, while I am removing a criminal penalty related to raw milk sales. To keep updated directly, please email me at sherndon@senate.idaho.gov and ask to be added to my email newsletter.
• • •
Sen. Scott Herndon represents District 1, Bonner and Boundary counties, in the Idaho Senate. He can be reached at sherndon@senate.idaho.gov.
Recent Headlines
---