This Week In History — Feb. 2, 2023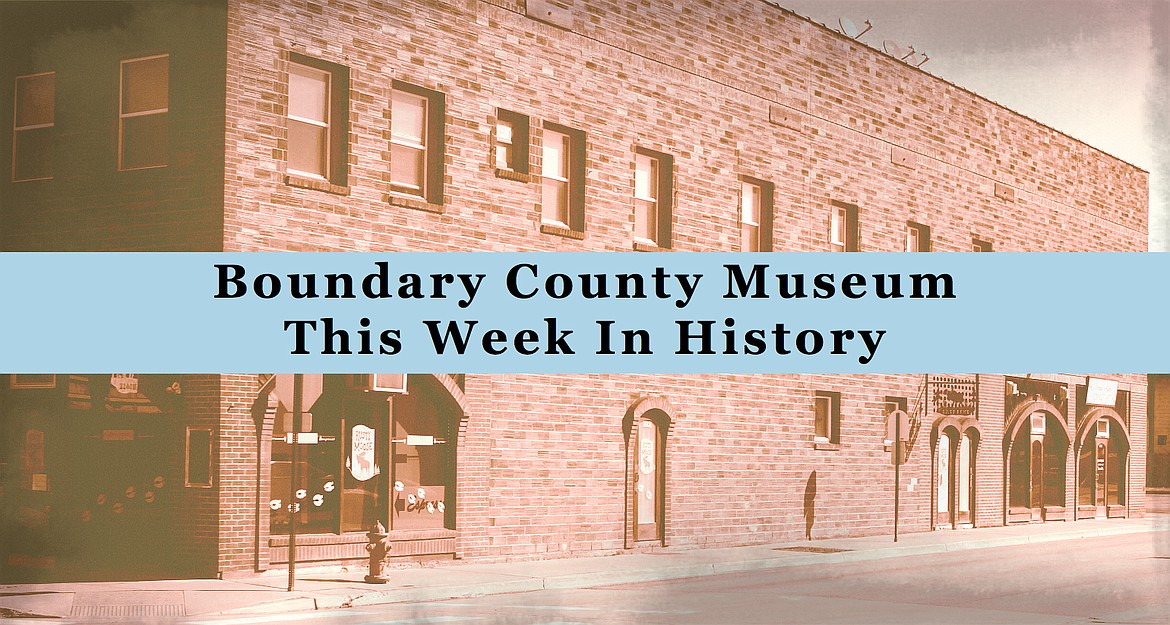 |
February 2, 2023 1:00 AM
100 Years Ago
County Agent Alexander has been working for several weeks past in the endeavor to secure the formation of a dairy bull association in Boundary County and it now appears that his efforts will be most successful.
Wyman R. Hoagland, Martin Peterson and A.R. Peterson, all of the Moravia district, met with the town council Tuesday night to discuss plans for the furnishings by the city of electricity for power and light to the people of Moravia and the intervening district.
Officers and stockholders of the Cynide Gold Mining Company, with properties in the Buckhorn district, are jubilant over the recent discovery of new ore bodies in the Keystone Tunnel.
50 Years Ago
Dick Hollenbeck's varsity Badgers won two of three games during the past week, but a loss came in league action that now has the Badgers at 4-3 in third place.
Senators Frank Church and James McClure have introduced legislation to designate 12.5 acres of government land near Bonners Ferry to be held in trust for the Kootenai Tribe. The Senators explained the tribe currently has no tribal land of its own. The land involved — already owned by the Federal Government- comprises the site of the Kootenai Village.
County residents that are interested in Christmas tree production or in being trained to work in the Christmas tree industry will want to make special note of an upcoming training meeting scheduled for mid-February, according to the Boundary County Extension Office.
15 Years Ago
Bonners Ferry boys beat undefeated league leader Kellogg 63-54 to secure a first-place tie in the Intermountain League with the Wildcats. "We got off to a good start," coach Gordon Allured said about the Jan. 25 home victory over Kellogg.
Hailey Pruitt led Bonners Ferry girls 8th graders to a 31-11 victory over Priest River with 12 points and 6 steals.
New York Giant tight-end Kevin Boss, who will play in this Sunday's Super Bowl, was once a regular visitor to Bonners Ferry. His grandparents were the late Ray and Frances Houck. His mother is Bonners Ferry native Teresa Boss.
— Submitted by the Boundary County Museum
Recent Headlines
---