Badger girls out pace Cougars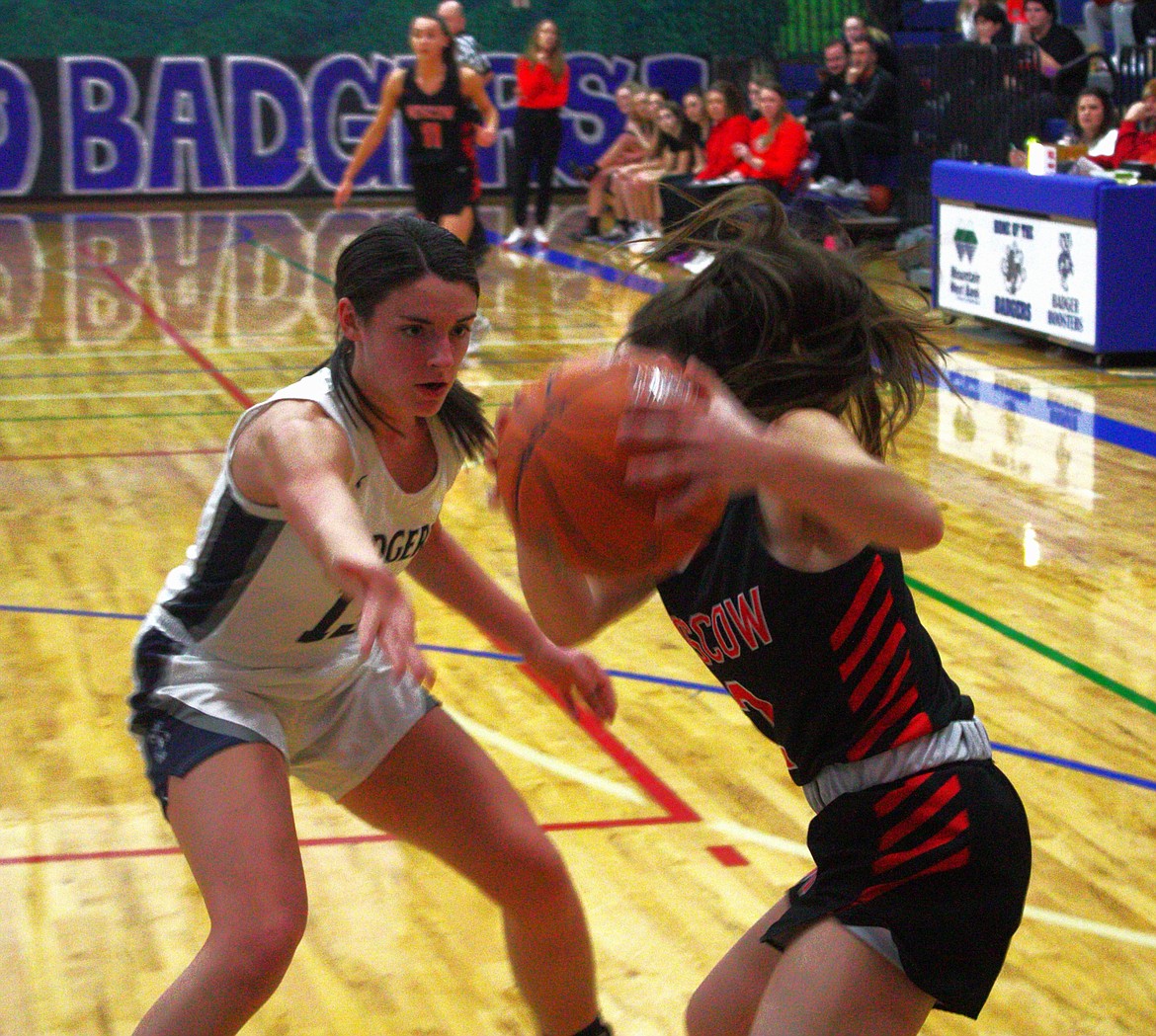 Mia Blackmore plays tough defense against Moscow earlier in the season.
(Photo by: EMILY BONSANT)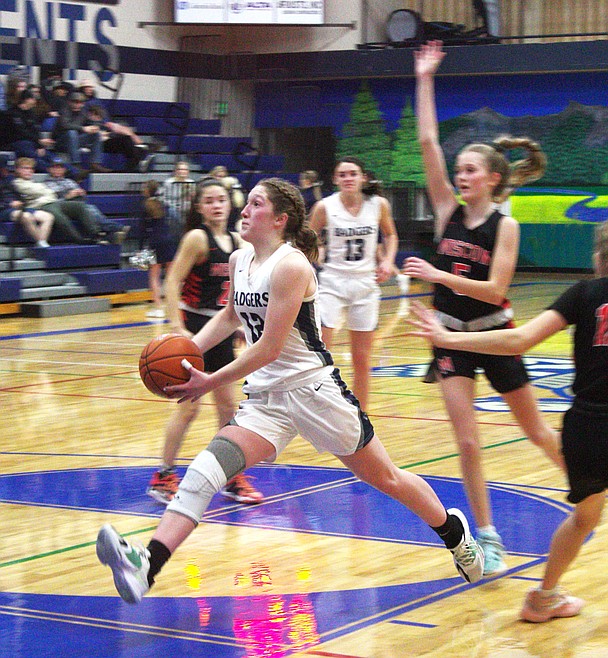 Sydney Hinthorn drives to the hoop against Moscow earlier in the season.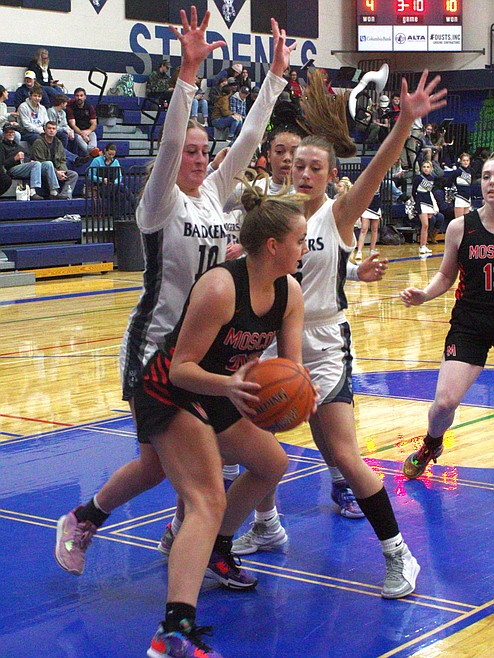 Markynn Pulid and Rylie Kimball play tough defense against Moscow earlier in the season.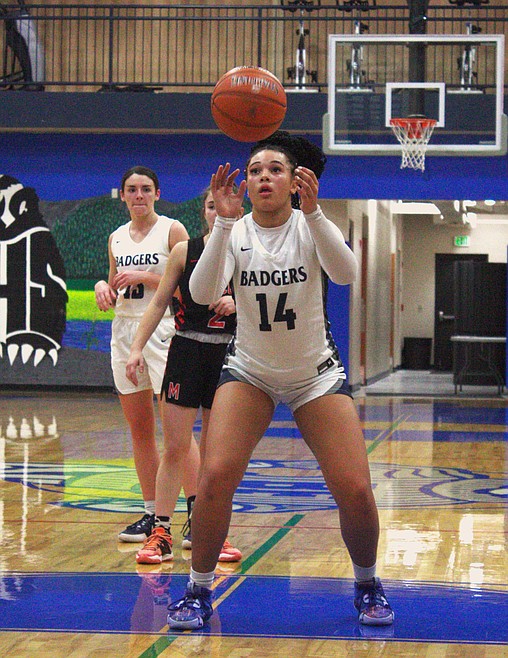 Asha Abubakari at the free throw line for the Badgers.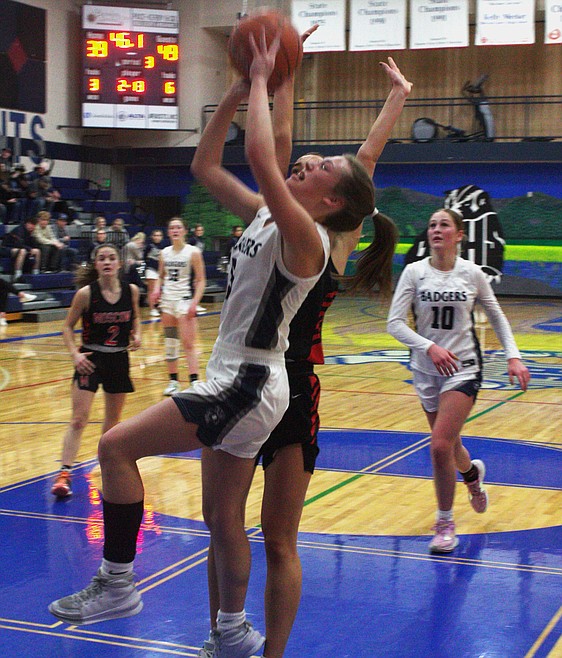 Rylie Kimball with a lay in off a fast break against Moscow earlier in the season.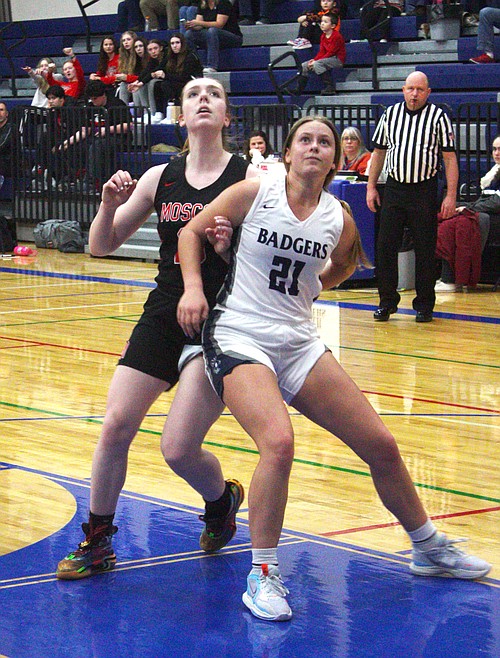 Braylyn Bayer boxes out for the Badgers.
Previous
Next
KALISPEL — The Bonners Ferry varsity girls basketball team (8-8) scored nearly twice more than the Cougars of Stillwater Christian on Jan. 13, winning 62-33.
The Badgers led by two points entering the second quarter, but went to work to lead by 12 going into half, 33-21.
Sydney Hinthorn and Asha Abubakari went seven for seven at the free throw line in the second quarter, giving the Badgers the push needed to distance themselves.
The Badgers held the Cougars to only 12 points in the second half and went on to score 29 more points and took the win 62-33.
Abubakari was the high scorer of the game with 16 points, Hinthorn tailed off with 14 points, seven steals and four blocks.
The Badgers were nine for 12 free throws with Hinthorn pitching in seven. Markynn Pluid added 12 points and nine rebounds. Brooke Petesch made two three-pointers.
BONNERS FERRY 14 19 15 14 —62
STILLWATER 12 9 9 3—33
Bonners Ferry: Petesch 8, Kimball 4, Pluid 12, Hinthorn 14, Blackmore 2, Abubakari 16, Baisden 0, B. Bayer 4.
Stillwater: Prewitt 10, Schwartz 4, Zemacke 2, Pane 2, Cruise 2, Linn 6, Anderson 4, Zemacke 0, Poolini 2.
Recent Headlines
---