Blanche Studer, 89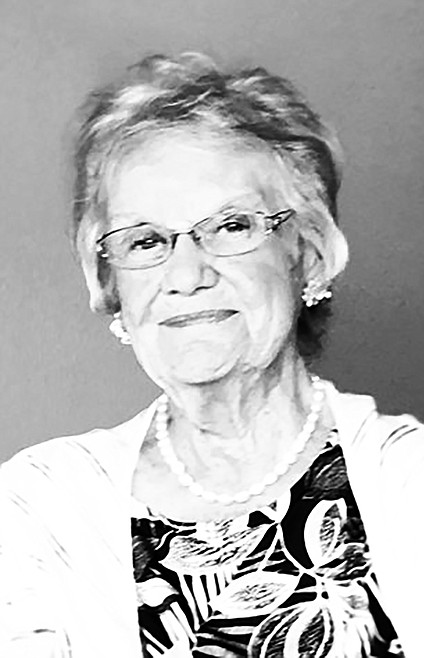 |
January 19, 2023 1:00 AM
Blanche Antoinette (Larson) Studer, our dear mother and grandmother, was born to Harvey Vincent Larson and Gladys Viola (Lanning) Larson on June 6, 1933, in McLeod, N.D.
Blanche passed away Jan. 15, 2023, in Bonners Ferry, Idaho.
On Oct. 21, 1951, Mom married our father, Bennie Walt Studer in Kalispell, Mont. They shared 53 years and had four children: Brad, Brent, Brenda and Belinda. After retiring, Ben and Blanche built a "Swiss chalet" home in Bonners Ferry, residing 12 years together until Ben's passing in 2004. Blanche remained there for 19 more years. She kept very busy with community events. She was a member of the Community Hospital board, the United Methodist Church, the Fry Foundation, Beta Sigma Phi, Book Club, the Pinochle Club, the Cancer Support Group, and her beloved golfing group at Mirror Lake Golf Course.
Mom spent 39 of her years being employed, beginning as a teenaged car hop, and continuing as a legal secretary, a title company escrow agent, and finally, the vice president for the same title company. All the while, Mom was also involved with 4-H and all Ben's activities as Boundary County Extension agent, which included hundreds of potlucks.
Those who remain to cherish her happy memories are her children: Brad and Coral (DeWilliam) Studer, Brent and Verna (Rice) Studer, Russ Dirks, and Belinda and Don Driscoll; as well as 12 grandchildren, Ben Studer, Tim Studer, Alisia Studer, Kalahan (Poulton) Copley, Kourtni (Poulton) Russell, Billie Poulton, Kevin Poulton, Katy (Studer) Hoxsey, Matt Stewart, Brian Stewart, Zach Dirks and Cameron Langlow; 23 great-grandchildren; and four great-great-grandchildren, along with many relatives and friends. She always put our happiness before her own.
Preceding her in death were both her parents; and seven siblings, Arlene, Ardith, Harvey Jr., Byron, Kermit, Robert and Johnny; her husband, Ben Studer; her daughter, Brenda (Studer) Dirks; and her great-granddaughter, Angela Marie Poulton.
Memorials can be sent to Fry Healthcare Foundation at Boundary Community Hospital.
A memorial service will be held at 9 a.m. Saturday, Jan. 28, 2023, at the United Methodist Church, 6568 Lincoln St., Bonners Ferry, Idaho, with a reception following.
Bonners Ferry Funeral Home is caring for the family. To leave a message or memory for the family, please go to www.bonnersferryfuneralhome.com.
Recent Headlines
---