Mary Ula Schaller, 87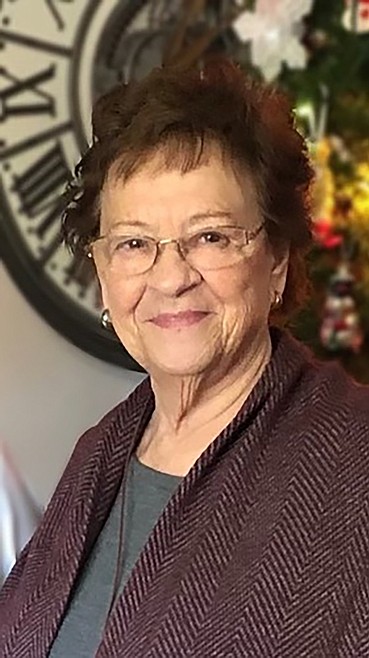 |
January 19, 2023 1:00 AM
Mary Ula Schaller, 87, passed peacefully on the morning of Jan. 13, 2023, in the company of family.
Mary was born Nov. 20, 1935, to Roland and Mary Dinning in Colorado Springs, Colo. She moved to Bonners Ferry/Porthill area with her family when she was very young.
Mary had six brothers, Grifford, Leighton, Ray, Irvine, LaVerne and Kenny; and a sister, Beulah (Lyle).
Her life at the farm instilled in her a sense of family, being true to yourself to help others.
She enjoyed and had so many fond memories of the simple things from her years growing up in Bonners Ferry, and later working in town.
She married Stanley "Bud" Schaller on Jan. 27, 1957. Mary and Bud have three children, Steven, Paul and Colleen (Wilson).
Mary and Bud moved to Thompson Falls, Mont., in 1964, purchased their home in 1965 and were remodeling until Bud's passing in 2014.
Mary worked at Napa in the early years in Thompson Falls, then for Doug's Drug and later at the True Value. A special place was always kept in her heart for Doug and Janet Shear, Jeannie (Cox) and the Shear/Cox Family. Mary had so many fond memories of her life and of people in the community.
Mary and Bud also owned and operated a log truck, participated in a gold mining operation and a fabrication repair business in Thompson Falls.
Mary moved to Missoula in 2016, residing with Colleen and Jim Wilson.
Mary made little distinction between friends and family, loving them all as only she could.
As such Mary's family was always growing with additions of great-grandchildren, great-nieces and great-nephews, adopted family and became "Grandma Mary" to family and a community.
Mary will join "Bud" in Bonners Ferry, Idaho, in the early summer during a celebration of life ceremony. The date has not been determined at this time.
Mary is survived by a large "family" in Thompson Falls, Bonners Ferry, Missoula, Kalispell, and across the landscape, none of which were ever forgotten, forever living with her and our memories. Her immediate family is so grateful for all of you. Thank you.
Colleen and James Wilson, Paul and Kathy Schaller, Benjamin and Nicole Schaller, Steven and Dawn Schaller, Rita, Eric, Katrina and Aeris Morris, Stanley, Jazmin, Charlotte and Theodore Schaller, Mitchell Schaller and Bailey Clark, Stacie and Chris McDowell and family.
Recent Headlines
---