Workman named new county coroner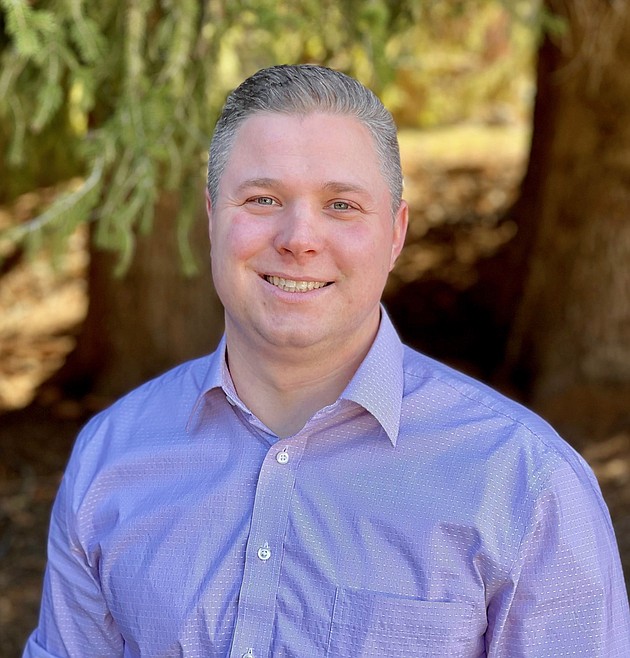 Chad Workman.
(Courtesy Photo: Chad Workman)
by
EMILY BONSANT
Staff Writer
|
January 19, 2023 1:00 AM
BONNERS FERRY — Chad Workman, owner of Bonners Ferry Funeral Home, has been sworn in as the new Boundary County coroner.
Workman, who purchased the funeral home from Mick Mellett in 2021 also follow him as county coroner. Mellett ran the funeral home for 43 years and was county coroner for 40 years.
Workman is a second-generation funeral director and embalmer, also known as a mortician. His father has been in the funeral business for 40 years.
"The funeral industry is a calling," he said. "I don't see it as a job, but a service. I'm here to help families."
Workman was the chief deputy coroner under Mellett and has worked closely with both the medical examiner of Polk County in Oregon for three years, as well as the Yakima County, Wash., coroner for five years.
In 2021, Workman attended the International Association of Coroners & Medical Examiners training symposium and received advanced training in death investigation. In addition to his experience of working with coroners' offices, Workman has more than six years of higher education culminating in two degrees, biology and mortuary science, which included courses in advanced anatomy and physiology and microbiology.
As coroner, Workman is called in when there is an unattended death, or passing outside from a hospital or hospice care. He looks at the medical history of the deceased and if there is no known cause of death, will order toxicology tests and, if necessary, an autopsy may be scheduled.
When there is a death, dispatch contacts the coroner, who then takes jurisdiction of the body, Workman said. A pathologist will perform an autopsy in Spokane.
Workman said most of the deaths he works with are from passing at home and do not relate to his coroner work.
When it comes to working with grieving families, Workman tries to take on as much as he can to organize and arrange the funeral to take it off the family.
"When dealing with death, you have a fog," he said. "I take on as much as I can to alleviate that to make grieving that much easier."
Workman said he has been grateful to have been a part of the celebration of lives for many families and community groups in Boundary County. He added seeing people come together and gather in order to take care of each other is moving and he is grateful to be a part of it.
Workman was raised in Sweethome, Ore., a small, close-knit logging town much like Bonners Ferry. Workman and his father originally planned to buy a funeral home business together, but by moving to Bonners Ferry there wasn't to warrant two funeral home directors.
Workman lives in Bonners Ferry with his wife, Abbi and their daughter, Rennis.
Recent Headlines
---