Man gets prison for threatening to shoot school and police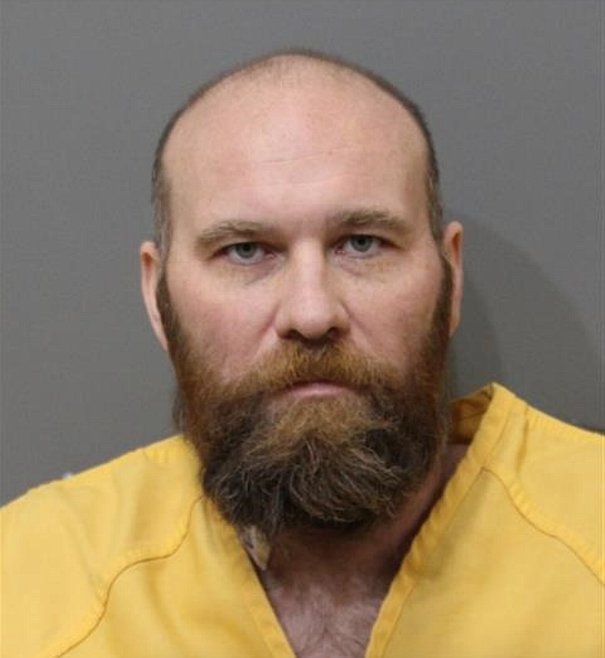 COEUR d'ALENE — Almost a year after his actions led to an armed standoff near Dalton Gardens Elementary School, a local man was sentenced Thursday to prison.
Robert J. Green, 40, who was shot by police during the incident, was convicted in December of three counts of aggravated assault on police with a deadly weapon and one count of threatening violence upon school grounds.
Judge Rich Christensen sentenced Green to 10 years in prison on each count of aggravated assault with four years fixed. He imposed a sentence of five years in prison for threatening violence on school grounds with three years fixed. The sentences will run concurrently.
Green will receive a little more than a year's credit for time served. He will be eligible for parole in about three years.
The charges stem from a January 2022 incident, when the Kootenai County Sheriff's Office responded to a residence near Dalton Gardens Elementary School after receiving multiple reports that Green was suicidal and armed with a gun.
The school was placed in a safety hold. Police officers from multiple area agencies later assisted in the safe release of students to waiting buses and parents. No students were on school grounds at the time of the shooting.
While the school was being secured, police contacted Green by phone. Green made numerous threats to shoot law enforcement, according to court documents, as well as threats to shoot at the elementary school and passing cars.
Around 4:30 p.m., police spotted Green outside the residence, lying prone on the driveway and wearing a "tactical" vest. He had a rifle, which police said he pointed at multiple officers and toward the school.
At least four police officers shot at Green around 5:30 p.m., from different vantage points, after he pointed a rifle at an armored vehicle police had brought to the scene, according to court documents.
Officers reported finding multiple firearms and hundreds of rounds of ammunition on or near Green after the shooting.
Green was transported to Kootenai Health with gunshot wounds to his left hip and upper leg. He remained hospitalized until February. Idaho State Police arrested him after his release.
Before Judge Christensen handed down the sentence on Thursday, two police officers spoke about their experiences the night of the standoff and the impact the events had on them.
Kootenai County Sheriff's Deputy Austin Norris was the officer who contacted Green by phone while at the scene and spent hours attempting to talk him down. They knew each other prior to the standoff, he said.
"I called you because I genuinely cared about you," Norris said. "You spent hours on the phone lying about where you were. I still wanted to get you the help you needed."
He said he'll never forget Green's threat to kill him.
"I had an overwhelming feeling of guilt when I saw you laying on the driveway in full gear with multiple weapons," Norris said. "I rendered medical aid to you and my thought was still, 'Robert needs help.'"
Though he has sought counseling to help him cope with what he experienced during the standoff, Norris said the effects of trauma are long-lasting and have also impacted his family.
Green said he reached a "breaking point" the day of the standoff, after being ill with COVID-19, exhausted from lack of sleep and under the influence of medication and alcohol.
"I should have sought mental help," he said. "If I could go back sooner and seek medical help, I would have. I know that I caused this train wreck and I need to ride it out."
Green apologized in court to the officers who he said were forced to fire their weapons due to his actions. He also addressed Norris.
"I appreciate you not giving up on me and I'm sorry we didn't have the successful outcome you desired," he said. "I thought of you as a friend. My head was not on straight and I'm sorry."
---
The North Idaho Crisis Center at 2195 Ironwood Court in Coeur d'Alene offers free, confidential help for people who are having a mental health crisis or substance abuse problems.
The center is open 24/7. No referral is necessary. Call 208-625-4884.
Idaho Crisis & Suicide Hotline: 988
Recent Headlines
---