Jam packed Kootenai River Days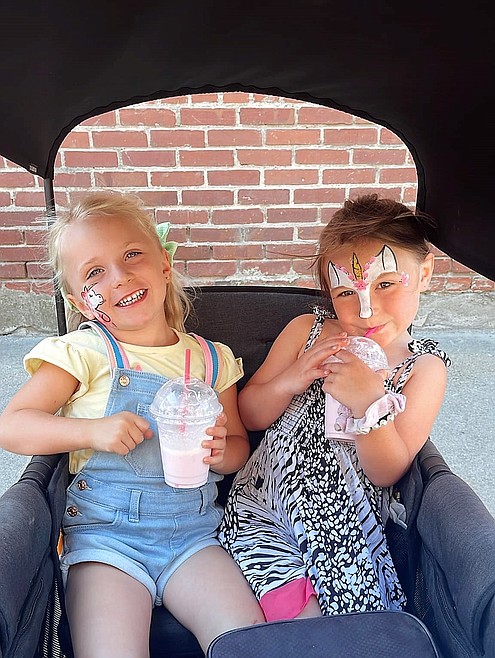 Kids enjoy a snack at Kootenai River Days.
(Courtesy Photo Bonners Ferry Chamber of Commerce)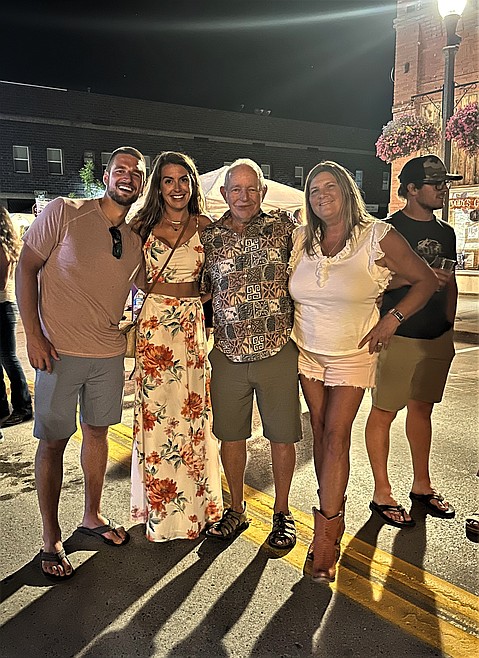 A group enjoys live music on main street Saturday night as part of Kootenia River Days.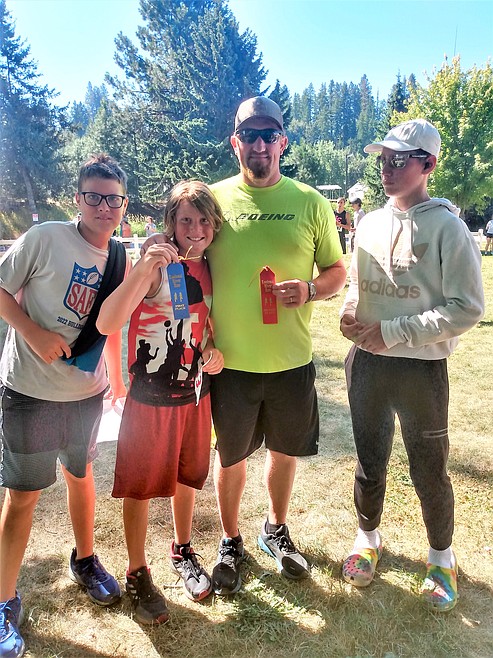 The Woelfle family shows off ribbons after the Kootenai River Run.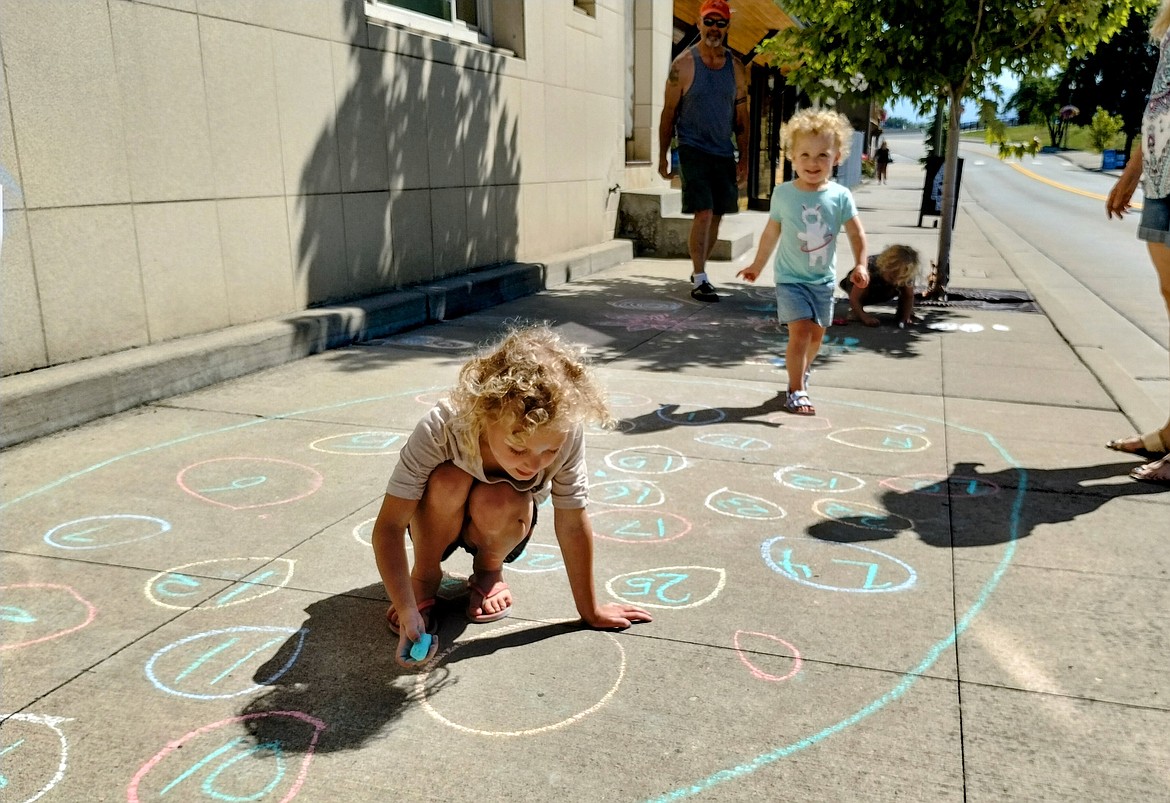 A young artist enjoys the Chalk the Block event for Kootenai River Days by decorating the sidewalk.
Previous
Next
by
EMILY BONSANT
Staff Writer
|
July 27, 2023 1:00 AM
BONNERS FERRY — Another packed week of Kootenai River Days is in the books after new events made their debut and fun was had by everyone.
Kootenai River Days kicked off Wednesday, July 19, with a showing of the generational classic "The Goonies" during a free family movie night.
The 2023 Rotary Wine Walk saw 180 people come out to sample local drink offerings and hors d'oeuvres. The event will help fund Rotary scholarships.
Community members were invited to Chalk the Block with teascarlet's studio, a four-day event of artistic expression through sidewalk chalk art.
"There was an impressive turnout — over 100 people added their art around downtown," said Hannah Sucsy, artist known as teascarlet. "It was mostly kids that participated, but there were several older teens and adults who spent quite a bit of time on more intricate designs.
A compilation video showing the artwork can be found at youtube.com/watch?v=kKrOSapRQHA or on YouTube named "Chalk the Block 2013" on the teascarlet channel.
Friday night, Main Street was blocked off as vendors and live music came out to rock the town. With temperatures being well in the '90s, many people spent their pocket money at the dunk tank, taking the chance to dunk the high school principal, game warden and other familiar locals. Georgia Mae Plaza was transformed into the Kootenai River Days jail house with participants buying warrants for the arrest of friends and family for many reasons, including one jail bird who was found guilty of wearing a Hawaiian shirt.
The Boundary Community Hospital cornhole tournament returned on Saturday along with the Kootenai River Run, street fair, face painters and bounce house.
This year saw the additional event with the Jackpot Barrel Races for Saturday evening events. Organizers hope to continue and expand this event in the coming years.
Live music was provided by Jam Shack, Kootenai River Blues Band, 4 Saxes and the Northwest Sound Man.
Kootenai River Days will return next year in the third week of July. The Bonners Ferry Chamber of Commerce is always looking for more business sponsors and volunteers to bring a great week of family fun and events to Bonners Ferry.
Photos were submitted by Bonners Ferry Herald readers.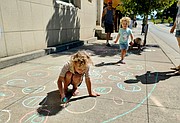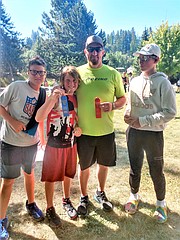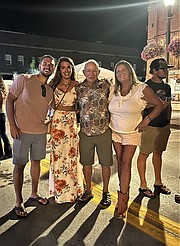 Recent Headlines
---