Support Local Gems on June 9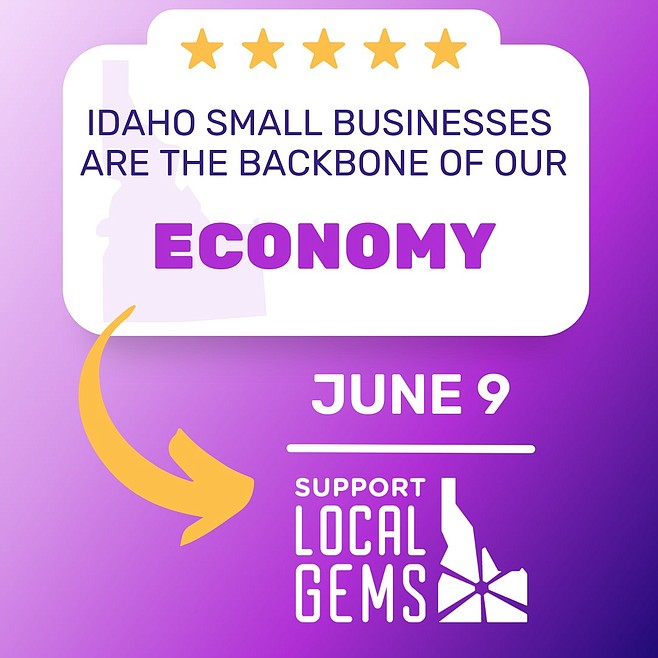 BOUNDARY COUNTY — June 9 is a day to support the state's "Local Gems" — Idaho's small businesses.
In an effort to support the small businesses that make its communities thrive, the Boundary Economic Development Council has partnered with U.S. Sen. Jim Risch and the Idaho Department of Commerce to relaunch the fourth annual Support Local Gems initiative.
On Friday, June 9, Idahoans are invited to support "Local Gems" by dining at an independent restaurant, treating your loved ones to a gift from a community retailer, enjoying a beverage at a local happy hour spot, or updating your wardrobe at a main street boutique, David Sims, director at Boundary County Economic Development Council wrote in a press release.
"You can also support Local Gems by writing a positive review online, posting on social media about your favorite local business, or simply saying 'thank you' to the businesses you frequent," Sims wrote. "There is no wrong way to show your support for Idaho's small businesses."
He encouraged small business owners to invite customers to support small businesses on June 9 and spread the word on social media using the hashtag #SupportLocalGems.
Recent Headlines
---