Idaho aids Texas in fight against fentanyl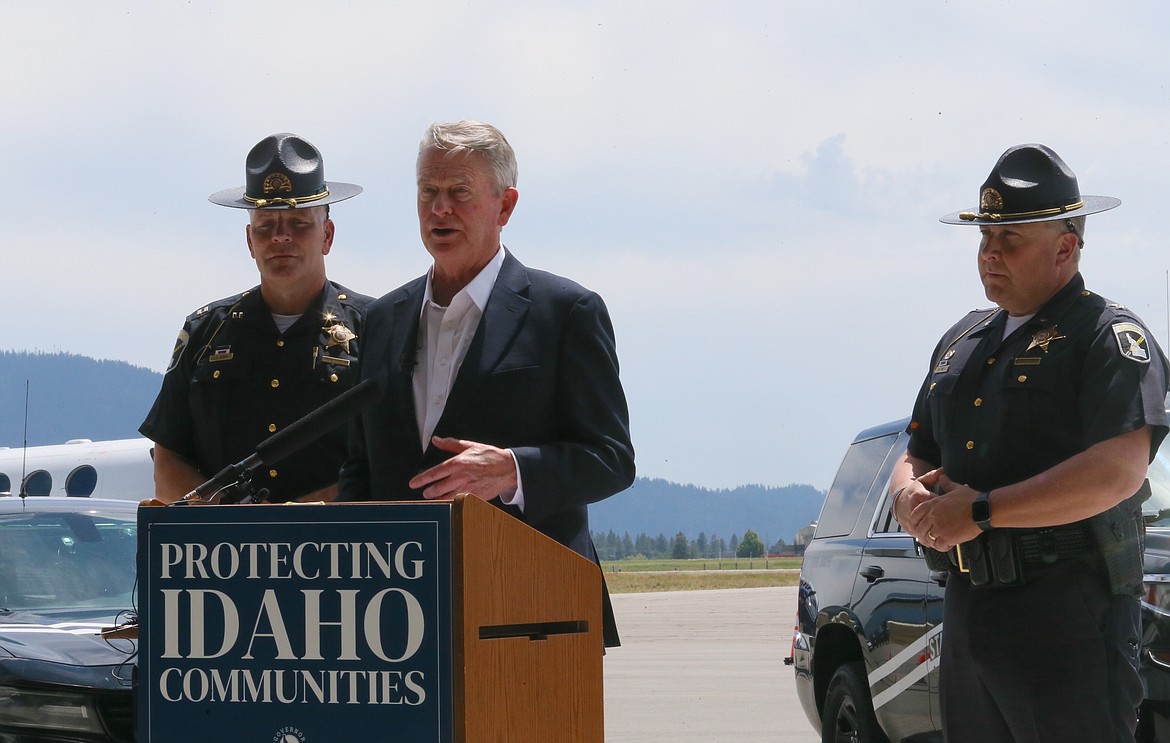 Idaho Gov. Brad Little on Monday, center, gives a press conference at the StanCraft Jet Center in Hayden to discuss Idaho State Police troopers working to fight the fentanyl smuggling crisis at the Texas-Mexico border. Also pictured: ISP Capt. John Kempf, left and ISP Col. Kedrick Wills.
DEVIN WEEKS/Press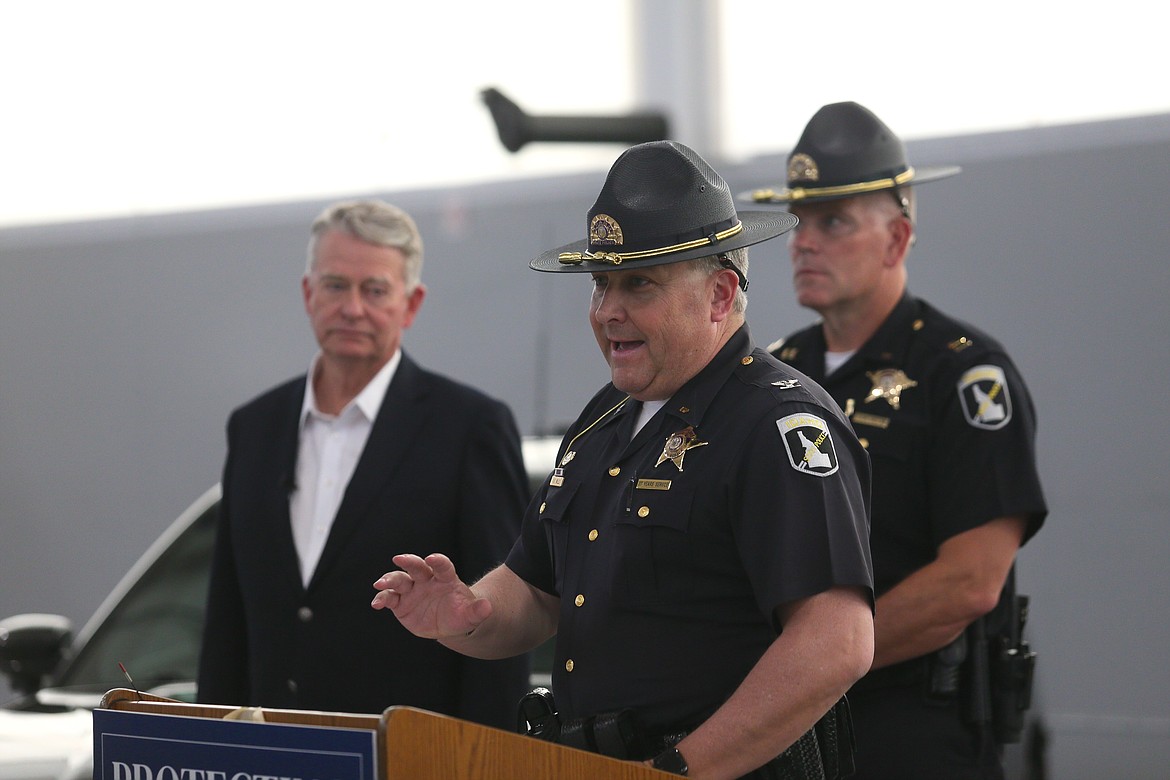 Idaho State Police Col. Kedrick Wills discusses the deployment of ISP troopers to Texas' southern border during a press conference Monday in Hayden.
Previous
Next
by
DEVIN WEEKS
Hagadone News Network
|
June 8, 2023 1:09 AM
Two states known for their fierce independence are among those coming together to fight a common enemy — fentanyl.
Idaho Gov. Brad Little on Monday held a press conference at the StanCraft Jet Center in Hayden to provide updates about the Idaho State Police troopers who are providing support for Texas at the southern border it shares with Mexico.
"We're trying to help our friends, particularly in the state of Texas. It's a daunting task," Little said. "They've got 1,250 miles of border that they're doing all they can to control the surges that are taking place."
Little joined nine fellow governors for a late-May briefing at the border. Texas Gov. Greg Abbott, the Texas Military Department, the Texas Department of Public Safety and Texas Border Czar Mike Banks participated in a border security briefing with the governors and shared intelligence about the border crisis.
Little said he learned the bulk of the fentanyl problem is because of Mexican drug cartels.
"Any chaos on the border gives them a better opportunity to do the bad things they do: human trafficking, drug trafficking, any kind of other illegal activity that's taking place at the border," Little said.
During the briefing in Texas, Little received an overview of Texas' Operation Lone Star border security mission and an explanation of tools and strategies Texas has used to deter and repel illegal immigration. Idaho and Florida were recognized for sending assistance to Texas. Now, 13 states are providing more than 1,300 guardsmen and more than 230 law enforcement personnel to try to stymie the flow of drugs into the U.S.
ISP troopers are enhancing their knowledge through experiences involving cross-border smuggling, human trafficking and drug interdiction. They will share their training with other law enforcement agencies in Idaho.
The first group, the Domestic Highway Enforcement Team, focused on drug concealment and interdiction techniques.
The second group, which will be returning to Idaho soon, consists of SWAT troopers focusing on human tracking and searching skills. They have been using a variety of sensors, tracking systems and other techniques to identify dangerous individuals and their intended destinations. The troopers are learning the latest techniques to implement when responding to critical incidents in Idaho.
"This is not a Texas-only issue," ISP Col. Kendrick Wills said during the press conference. "This is an Idaho issue. It's an every state issue."
The governor's office launched the "All it Takes" campaign at fentanyltakesall.org in January to raise awareness and share stories of a few of young Idaho lives that were cut short by fentanyl. This follows the launch of "Operation Esto Perpetua" in early 2022 to bring together law enforcement and communities in new ways to combat the fentanyl crisis.
Wills said he is proud of the troopers who participated in the border training in Texas. He also thanked Little.
"His support for keeping Idaho as safe as we possibly can means that we have to go to the source where the problem's resting. Right now the source is in Mexico," Wills said. "That's why we have Idaho troopers in Texas, so we can keep Idaho safe. The lifestyle we have in Idaho is important; we're not willing to give up on this, we want to keep Idaho as safe as we can."
Little also announced his plans to assemble legislators, law enforcement personnel and others in the coming weeks to discuss various ways Idaho can continue to assist neighbor border states and gain further drug interdiction expertise to protect communities in Idaho.
Fentanyl is a synthetic opioid drug prescribed to treat severe pain. According to fentanyltakesall.org, fentanyl is 50 times more potent than heroin and 100 times more potent than morphine.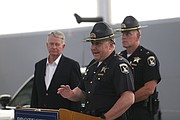 Recent Headlines
---