Barbara Brown, 77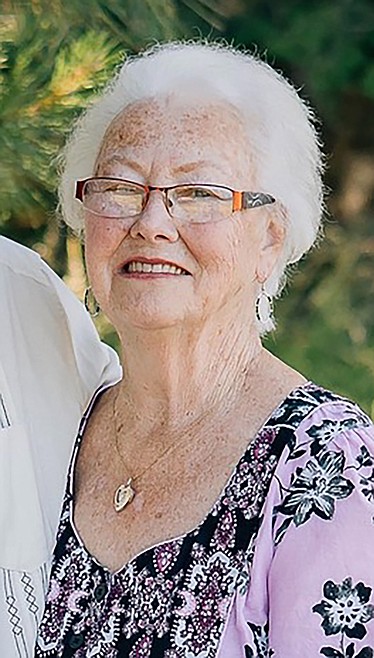 Barbara Jean Brown passed away peacefully with her family and friends surrounding her. She was born to Madeline and John Kaus on Nov. 26, 1945, in Newport, Wash.
The Priest River Mortuary will be holding a viewing at 10 a.m. Friday, March 3, 2023, following graveside services at 11 a.m. Family and friends are invited to a luncheon at Popeyes Bar in Priest River following the graveside service. There will be a memorial service held in Bonners Ferry, Idaho, this spring, the date will be announced at a later time.
Barbara graduated from Priest River High School and later married the love of her life, Richard Brown in 1965 in Priest River. Barbara's first job was at Boyds Grocery, where she worked as a clerk, on Sams Corner. She later worked as a waitress at Pantry Café in Newport. Shortly after she started working for the local post office part time.
Barbara and Richard relocated to Bonners Ferry in 1976. During this time, she became involved with the Youth Accountability Board and Child Safety. Shortly after relocating and working with the local post office, Barbara became the postmaster at the post office in Eastport, Idaho, until she retired. Everyone that knew her, knew her love for animals! Her dog, Mulligan, was well-known at the Eastport Post Office, as her second-hand.
Barbara and Richard had their first child, Lisa, in 1967; second child, Rich, in 1969; and their third child, Rodney, in 1972.
Barbara's passions were her rose garden, flower garden, cultivating tomatoes, and her biggest passion of all was decorating for holidays, especially Christmas. After retiring from the post office, she became involved with Second Chance Animal Shelter. At which point, led her to supporting and becoming a board member with Caring People for Animals until the closure of the business. Barbara volunteered many hours in the community including her friends and family. The love that Barbara had for her family was clear to anyone who met her.
Barbara is survived by her loving husband, Richard; and their children, Rich and Rodney (Jennifer) Brown; their grandkids, Rachel (Casey) Langford, Shane, Gary (Brianna), John, Chase and Casey Brown; and their great-grandkids, Castyn and Bailey Langford. She was also survived by many cousins, nieces and nephews who loved her dearly.
Barbara is preceded in death by her daughter, Lisa; parents Madeline and John Kaus; and mother-in-law and father-in-law, Marry and Richard Denton.
In lieu of flowers, please donate to Second Chance Animal Shelter, located in Bonners Ferry at 6557 Lincoln St.
Recent Headlines
---