Invernon receives Road Master Award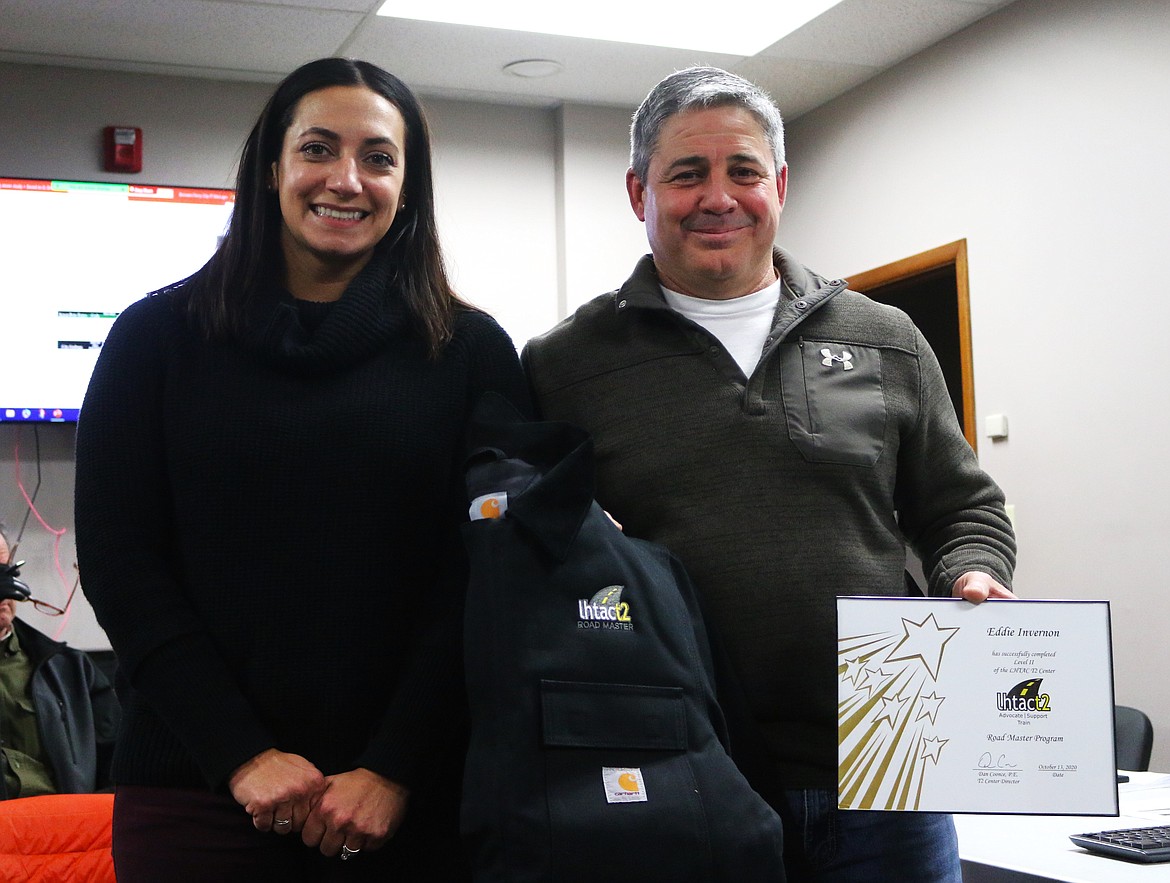 Laila Kral with LHTAC presents Eddy Invernon the Road Master Award.
(Photo by: EMILY BONSANT)
by
EMILY BONSANT
Staff Writer
|
March 9, 2023 1:00 AM
BONNERS FERRY — Eddy Invernon, a member of the city's street department, received the Road Master Award from the Local Highway Technical Assistance Council after taking job-related courses.
Laila Kral, the administrator of LHTAC, presented Invernon the award at the March 7 city council.
Invernon has previously received the Road Scholar Award from LHTAC which includes 80 hours of instruction. He continued with further class instruction and exams to reach the Road Master recognition.
In recognition of his award, Invernon was presented with the certificate and Carhartt jacket with the Road Master on it.
"It really is a great accomplishment," she said. "Streets at the local level don't usually get the recognition they deserve."
Bonners Ferry City Council members thanked Invernon for his hard work and dedication.
LHTAC was created in 1994 to provide technical assistance to all local highway jurisdictions across Idaho.
Recent Headlines
---