First responder training exercise is a success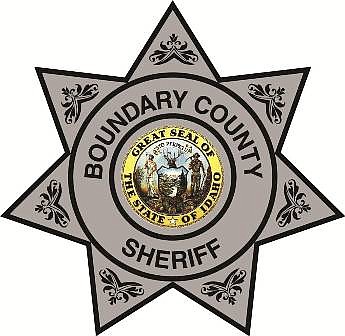 by
EMILY BONSANT
Staff Writer
|
March 16, 2023 1:00 AM
BONNERS FERRY — First responders participated in a training exercise involving simulated live gunfire, multiple emergency vehicles and over 40 first responders at Bonners Ferry High School last weekend.
"The training that was recently held Friday-Sunday at the High School on Active Threat Integrated Response Course was excellent," Boundary County Sheriff Dave Kramer said.
The Boundary County Sheriff's Office requested this FEMA training course for our county and surrounding agencies. There was representation from a number of agencies including from Kootenai and Bonner counties along with all of our local law enforcement, state and federal partners, medical, fire and the school.
"Working together with our partners between law enforcement, medical and fire was a great opportunity," he said.
The course was requested by the Boundary County Sheriff's Office and is being coordinated by the Boundary County Office of Emergency Management in partnership with the Boundary County School District. The course was presented by an instructor team from Louisiana State University's Academy of Counter-Terrorist Education, and was funded through the Idaho Office of Emergency Management and federal agencies.
The exercise represents the final day of a three-day Active Threat Integrated Response Course that will train local law enforcement, emergency medical, and firefighting agencies in providing an integrated response to an active shooter threat, Boundary County public information officer and emergency manager Andrew O'Neal wrote in a press release. This course and exercise trained responders from 19 agencies from Boundary County and surrounding areas.
The goal of the course is to help emergency responders learn techniques to work together to save more lives, and includes medical training on wound care, stopping bleeding and attending to gunshot wounds for victims who can be helped by immediate care.
"I am incredibly thankful for the emergency personnel, trainers, and actors/actresses that participated in the training at Bonners Ferry High School," said Boundary County School District Superintendent Jan Bayer. "I hope we never have to experience a catastrophic event in one of our schools. If it unfortunately occurs, then I feel we will be better prepared to handle the event."
"Our school resource officer and I already have a meeting scheduled to review our crisis response and prevention guide," she wrote. "After revisions occur, then [the school] buildings train on the changes. We know adjustments are necessary at this time. As always, our number one priority is school safety. We will continue to train and prepare in the hope we never have to use it."
Recent Headlines
---