NIC responds to community questions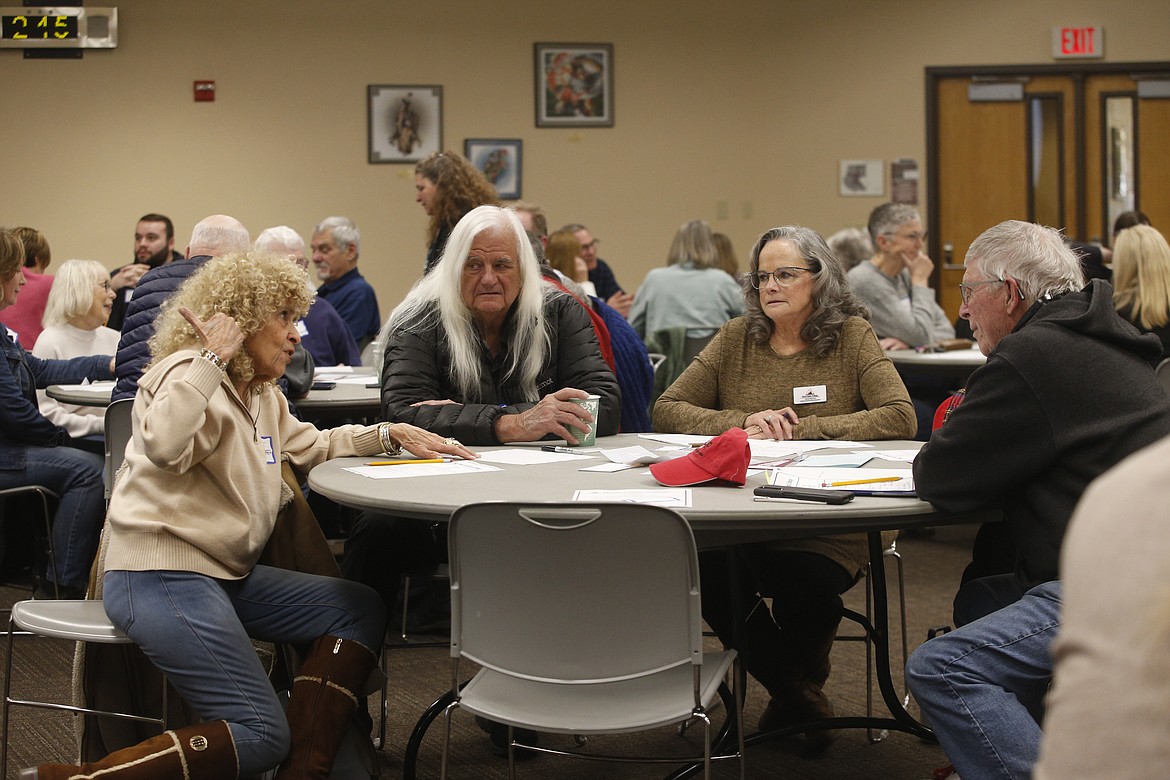 Around 100 community members gathered on the North Idaho College campus Thursday to ask questions about the college's accreditation woes. KAYE THORNBRUGH/Press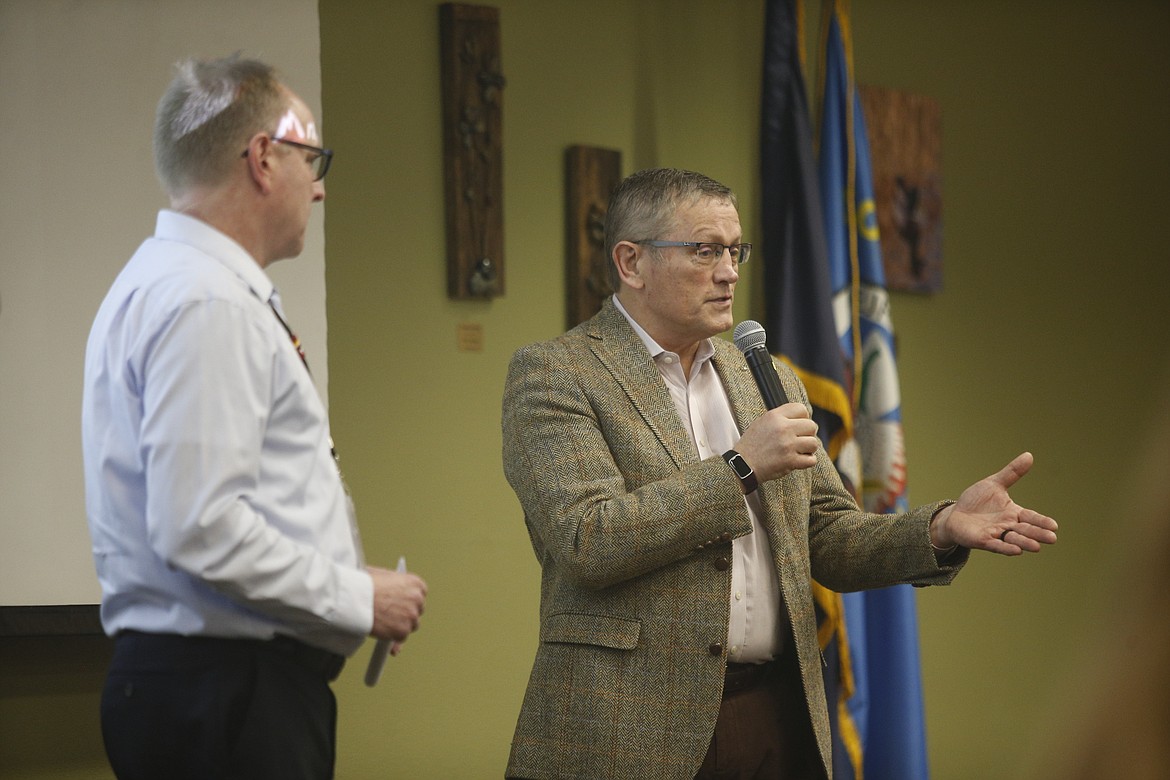 Accreditation liaison Steve Kurtz and North Idaho College President Nick Swayne addressed the public Thursday during a community focus group. KAYE THORNBRUGH/Press
Previous
Next
by
KAYE THORNBRUGH
Hagadone News Network
|
March 17, 2023 9:00 AM
COEUR d'ALENE — As the deadline to respond to its accreditor approaches, North Idaho College leaders fielded questions Thursday from the community.
Around 100 people filled the Lake Coeur d'Alene Room in the Student Union Building on campus for a community focus group organized by Kootenai County's four chambers of commerce.
Many who attended wanted to know what they can do to help NIC retain accreditation in the wake of a show cause sanction issued by the Northwest Commission on Colleges and Universities. The college must submit a report by March 31 explaining why NIC should remain accredited.
"The hard work of responding to NWCCU, that's our job, and there's really not much you can do to help," said President Nick Swayne.
But community members can demonstrate their faith in NIC by encouraging students to enroll. Swayne urged employers to send staff to NIC's career technical education and workforce training programs.
"The heart of the institution is the instructors," he said. "They're still here. They're still ready. They're still teaching. They're still committed to the students. If you want to help the school, send your students."
The chambers of commerce organized the event in response to an influx of questions and concerns from North Idaho residents who are unsure about NIC's future and worried about the impact of accreditation loss.
Linda Coppess, president and CEO of the Coeur d'Alene Regional Chamber, said many businesses in the region rely on NIC to educate, train and equip the workforce.
"The loss of accreditation would pose a significant threat to our region's economy," she said. "We need this organization and we want to help make sure that it remains accredited."
Jen Jeanselme is the mom of a dual-enrolled student. In the past, when she heard about NIC's accreditation woes, she figured the issues would be resolved. But it's become apparent that the problem isn't going away.
"It took me to this point to get involved," she said.
She's not the only one. Kathleen Miller Green, a longtime instructor of child development at NIC, indicated that the show cause sanction has been a wake-up call for many in the community, including parents of current and future NIC students.
"I think we've reached a tipping point," Miller Green said. "More and more people are asking questions. It's become personal."
Most questions from the audience centered on how NIC might manage the loss of accreditation and how that loss would affect students.
In order to remain accredited, NIC must meet 22 eligibility requirements. Those requirements fall under two categories, Swayne said, student success and institutional effectiveness, and the area NIC has been dinged for by the NWCCU: governance, resources and capacity.
"The issue that we have before us is governance," Swayne said. "That's what we have to respond to."
As part of its response to the accrediting body, NIC must submit a teach-out plan, which includes a list of the college's academic programs, as well as a list of currently enrolled students and their progress toward degree completion. NIC must also submit a list of regional institutions that offer similar programs.
The college is not required to make a teach-out agreement at this time, which is an agreement with another institution that would help teach our students in the event that NIC loses accreditation.
"We are proposing that, if we reach that point, NIC would be able to do some of the teach-out," said Sherry Simkins, NIC Dean of Instruction, General Studies. "It's really up to NWCCU and it's up to the U.S. Department of Education. They'll make the decision on how our students will be taught out."
Accreditation is not lost until the end of the teach out period, which could be as short as one year.
"It could be a very short term if we don't get our act together," Swayne said.
During that period, credits earned by regular and dual-enrolled students would transfer and students would remain eligible for financial aid.
NWCCU will conduct an onsite visit April 26-27. The commission will create an agenda for the visit and determine who they will meet with, including trustees, administrators, staff, faculty, students and possibly community members.
The decision from NWCCU will likely come down in July.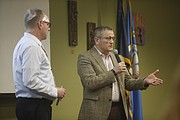 Recent Headlines
---